Ngari shows gratitude to Shaanxi
Share - WeChat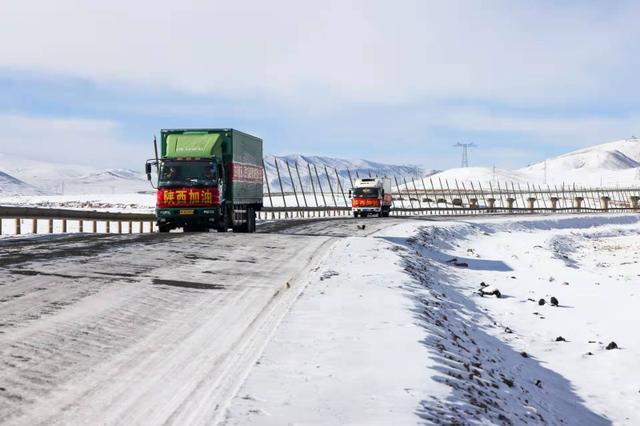 Four trucks carrying frozen mutton, traditional anti-pandemic medicines and mineral water donated by Ngari prefecture in the Tibet autonomous region arrived in Shaanxi province recently.
The donations are intended to help Shaanxi fight its outbreak of COVID-19, with which it has been wrestling since early December. The 4,000-kilometer journey took eight drivers five days and nights, during which they drove over six passes at altitudes exceeding 5,000 meters and endured temperatures as low as-30 C.
Lying at an average altitude of 4,500 meters, Ngari has a population of around 120,000. The remote prefecture has long lacked adequate transportation and goods.
Since 1994, Shaanxi has been providing the prefecture with financial support, and 700 officials and technicians have been sent to contribute to its socioeconomic development. With Shaanxi now struggling to overcome its outbreak, Ngari decided to return the favor and donated an array of goods, including 1,191 boxes of mineral water, 600 packs of frozen mutton and 5,556 sachets of Tibetan medicine, with a total value of about 900,000 yuan ($142,000).
"These donations represent the care and blessings of the people of Ngari. The dark cloud of the epidemic will eventually disperse, and the dawn is ahead," Zhang Xiaoping, deputy Party chief of Ngari, was quoted by Xinhua News Agency as saying. "May the people of Shaanxi win the battle against the epidemic as soon as possible."
Yang Tao, a courier from Shaanxi who works at a delivery office in Tibet's Dingri county, said he was touched by the prefecture's generosity.
"Ngari is not a wealthy place, but it has made a generous gesture of support to Shaanxi. This is not easy," he said, adding that he believes his home province will soon defeat the outbreak. "When one of us is in trouble, we must all shoulder the burden together."
Sonam Yangkyi, a Ngari resident, said: "Over the past two decades, Tibet has received assistance from other provinces and regions. Thanks to the resources, investments, projects and supplies they provided, Tibet has undergone a great leap forward in its socioeconomic development."
Sonam said that she is happy her prefecture was able to help in Shaanxi in its time of need.
"As a native of Ngari, I am overwhelmed by this generosity. It demonstrates the love of our people for other provinces and regions," she said. "We believe Shaanxi will defeat the epidemic together with the efforts of all Chinese people, and I believe this friendship between our region and other parts of China will last forever, like the constant flow of the Yellow and Yangtze rivers."