Coordinated efforts urged to attain climate targets
Share - WeChat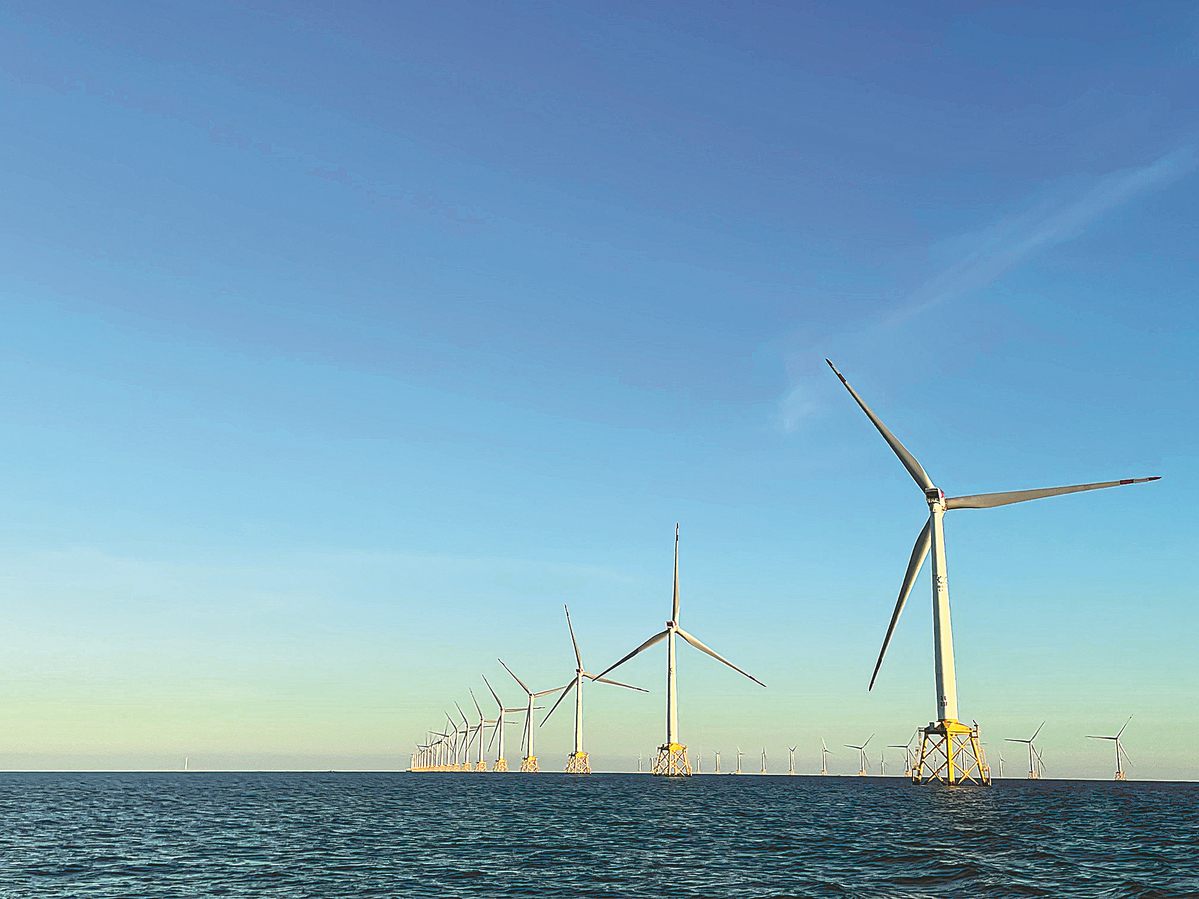 Xi Jinping, general secretary of the Communist Party of China Central Committee, has called for coordinated efforts in cutting carbon emissions and promoting the green transition of socioeconomic development, saying that China must resolutely curb its consumption of fossil energy.
Speaking at a group study session of the Political Bureau of the CPC Central Committee on Monday, Xi said China must give greater priority to the development of new energy and clean energy and accelerate the development of large-scale and profitable wind power, solar power, biomass energy, geothermal energy, ocean energy and hydrogen power.
With China already committing itself to peaking carbon emissions before 2030 and attaining carbon neutrality before 2060, Xi said attaining the climate targets is something China must do, instead of being pushed by others.
Xi highlighted the importance of work related to attaining the carbon peak and neutrality goals for China in freeing the nation from resource and environmental constraints and achieving sustainable development.
However, Xi underscored that reaching the targets is no easy task and will require a wide-ranging and profound transformation.
He pointed out that cutting emissions is neither the slashing of productivity nor the elimination of emissions. Instead, the nation must take a path of growth that prioritizes ecological protection and green, low-carbon development, and it must promote green transition in its economic growth, he said.
He called for parallel efforts in bolstering the coordination of policies and measures and enabling different areas to adjust their industry structure and determine their action plans, saying that sweeping approaches must be avoided.
It is important for the nation to solve its concrete and pressing problems on a step-by-step basis and avoid rushing for success or seeking instant results, he said.
Xi said that the nation must accelerate steps to develop an industry structure and ways of life and production that are conducive to the conservation of resources and environmental protection.
In promoting an energy revolution, Xi said the nation can only phase out traditional energy in a gradual manner after it has achieved safe and reliable replacement through new energy.
In curbing the use of fossil fuel, the nation must control its coal consumption in a stringent and reasonable manner and enable its orderly replacement, he said.
China must further harness the foundation for its domestic energy production, ensure the safe supply of coal, maintain steady growth in the production capacity of crude oil and natural gas, and enhance its reserve capacity for coal, gas and oil, he said.
Xi highlighted the need to move forward with the upgrading of industries, saying that the nation must enable the in-depth integration of the internet, big data, artificial intelligence and 5G with the green and low-carbon sectors.
He called for stricter assessment of the carbon footprints of new projects and more resolute measures to curb the blind development of low-level projects with high energy consumption and emissions.
The upgrading of the steel, nonferrous metal, chemical engineering and construction materials sectors must be given greater priority, and innovation in the low-carbon techniques and digital transformation of industries must be accelerated, he said.
Xi reiterated the need to improve the mechanism for capping energy consumption and controlling energy intensity, or energy consumption per unit of GDP, saying that the mechanism must be transformed toward capping carbon emissions and carbon consumption per unit of GDP.
China will continue to take part in global climate talks and international rule-making in a more proactive way and work toward the development of a global governance system that is fair, reasonable and universally beneficial, he said.