The call for Batman, in Shanghai
Share - WeChat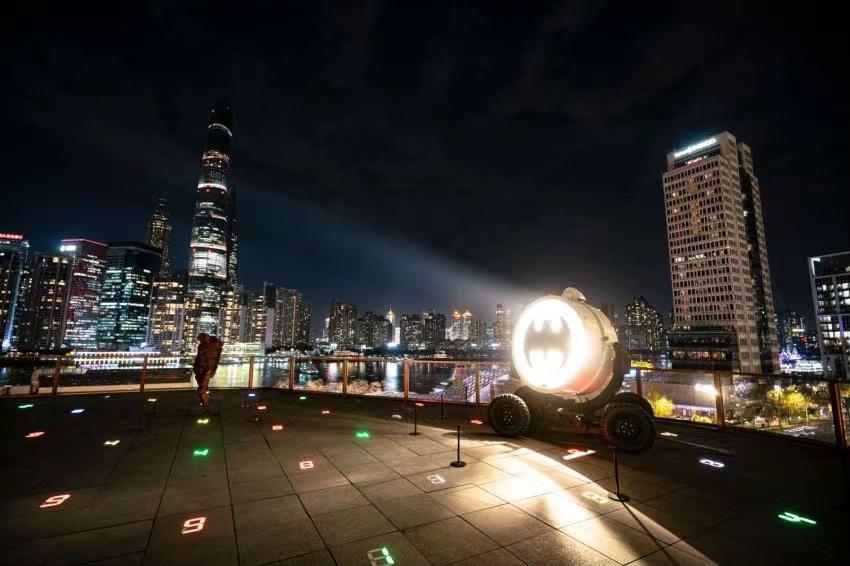 The Bat Signal, an iconic element in the Batman franchise, has made its way to Shanghai where it has lit up the skies above the Bund.
Called Bat-Signal, the device which projects a bat-shaped pattern was created by multimedia artist Alex Israel and is currently on display at the Counter Sky Garden on the fourth floor of the Fosun Foundation.
Israel's Freeway exhibition is also taking place at the Fosun Foundation till Feb 15.
The device was made from refurbished a World War II searchlight and will be used to cast a bat-shaped pattern whenever the weather conditions are ideal.
Born in Los Angeles in 1982, Israel is an artist, writer, and eyewear designer whose work is closely tied to understanding American culture and using artistic practices to explore media, Hollywood, and celebrity culture.