AI robots rewrite rules of electric grid maintenance
Share - WeChat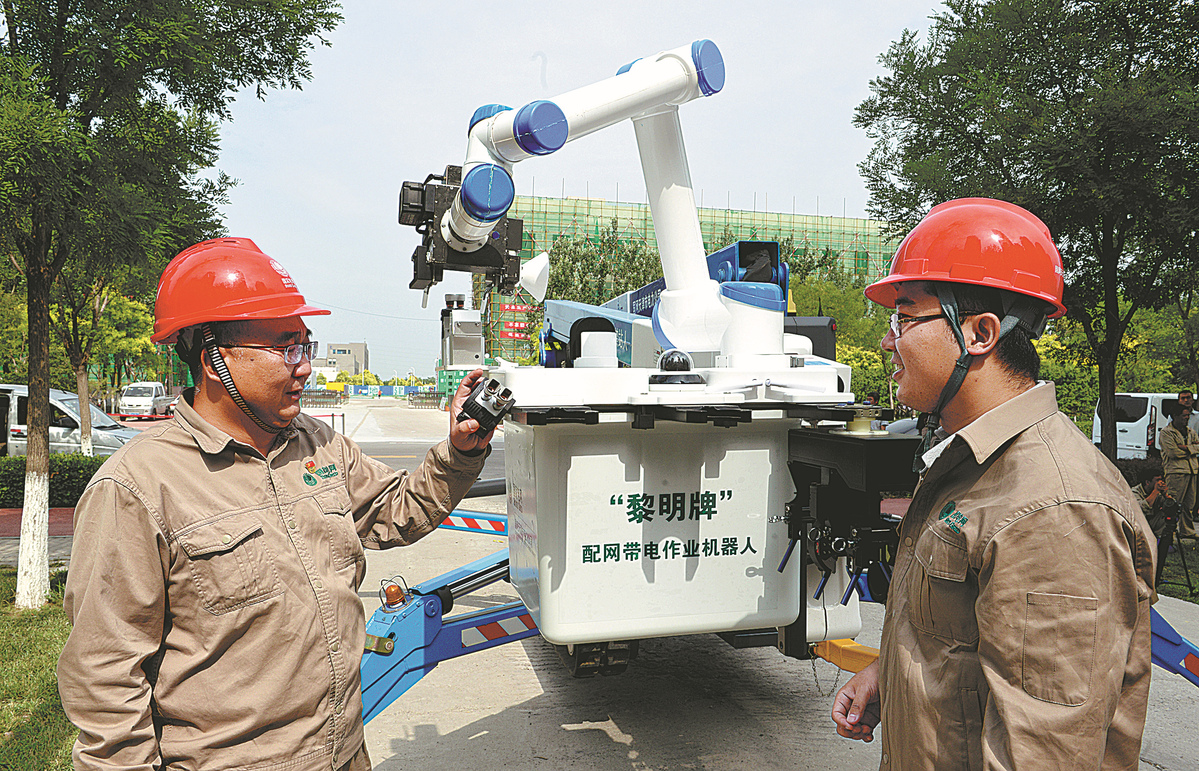 New robots capable of performing maintenance work on the electrical grid while the power is still on will be more widely used across China, according to their maker, State Grid Tianjin Electric Power. In the past, power supplies had to be shut down for maintenance.
The artificial intelligence robots have been in use in 18 provinces and municipalities, including Beijing, Tianjin and Hebei, for the last two years.
Their industrial value soared to 700 million yuan ($110 million) after the company announced in 2019 that they were the first of their kind.
The robots were developed under the Liming brand, which is named after their inventor, senior engineer Zhang Liming, a national role model. To date, they have been used on 10,000 maintenance projects.
Zhang said that because distribution network environments vary, the AI-based robots are especially useful. They are able to perform precise procedures thanks to sensing and movement technologies, and they avoid electromagnetic interference.
"The robots do away with the need to shut off electricity supplies when maintenance work is underway. Now, a piece of welding can be finished in three minutes without shutting down the supply, significantly improving efficiency," he said.
The robots have helped the country close a gap with the world, State Grid Tianjin said, adding that the state-of-the-art technology used to create the robots was available in Japan and in some Western countries, but the company had worked hard to develop homegrown equivalents.
Over the last three years, Zhang and his team have created four generations of the robots, the latest of which are two-thirds smaller and one-third lighter than the first generation. As a result, efficiency has been improved by 30 percent. All of their components are now domestically produced.
State Grid revealed its goal of seeing the robots more widely used in the market.
Tianjin-based State Grid Ruijia, a joint venture between State Grid and investors, is responsible for mass producing the robots. It had received orders in excess of 1 billion yuan by the end of last year.
Li Huiyu, president of the company, indicated that new, wider experimental applications will shape future growth. He expects the national level AI development core zone, located in the China-Singapore Tianjin Eco-City in Binhai New Area, to see rapid development, potentially leading to robust growth for the robotics industry.