Hong Kong digs deep to solve land shortage problems
Share - WeChat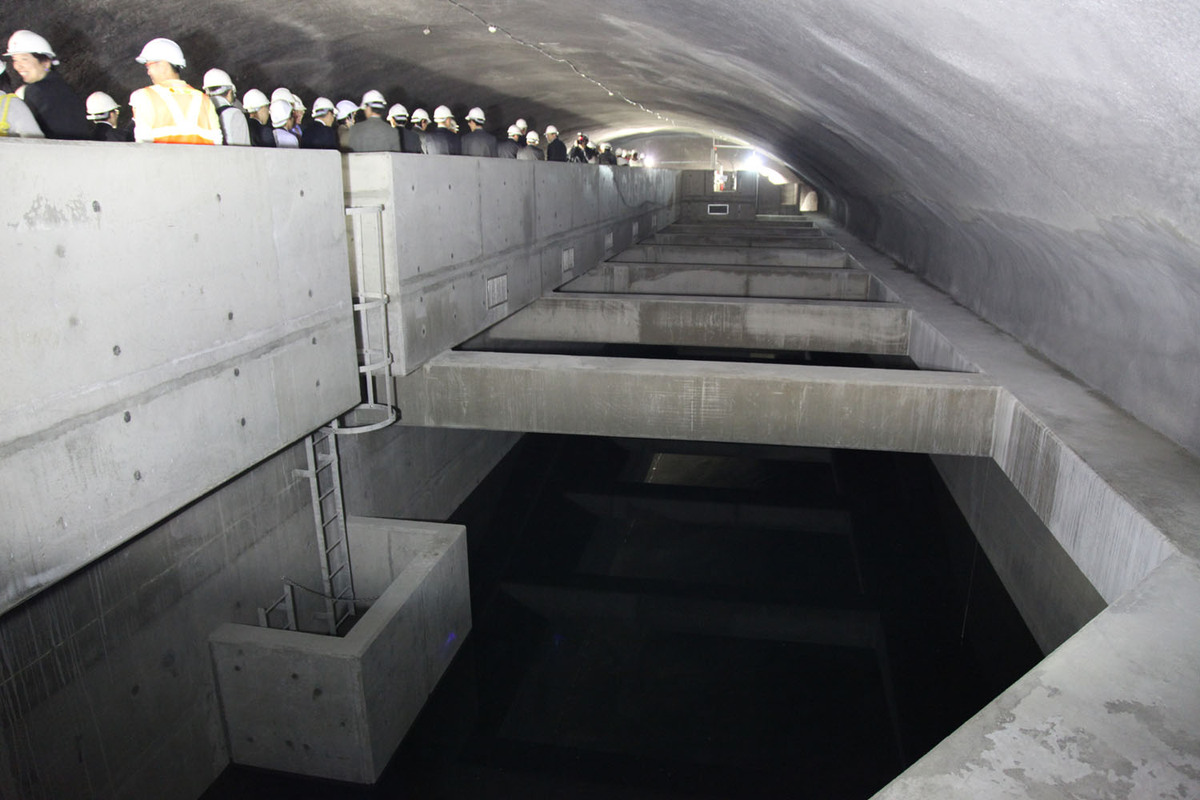 Invisible safeguards
Developing underground infrastructure can help Hong Kong withstand threats from disasters such as floods and earthquakes, and is also an indicator of the city's development progress, Yue said.
According to the Hong Kong Highways Department, utility services have installed, on average, about 50 kilometers of underground pipes and cables per km of public roads.
Chen Xiangsheng, an academician at the Chinese Academy of Engineering and dean of the College of Civil and Transportation Engineering at Shenzhen University, Guangdong province, highlighted the significance of developing underground space to enhance a city's resilience and safety.
In the Greater Bay Area, the 11-city cluster is exploring its own underground space, as it faces population growth and limited room above ground. "We must look under the ground to find solutions," Chen said.
Shenzhen, Hong Kong's neighbor, is poised to develop underground areas in 45 locations across the city in an attempt to optimize urban space and improve the ability to withstand disasters.
Several large underground projects centered on metro stations have been developed in Shenzhen, linking stations, underground shopping malls and parking lots.
Since August, districts in the city have introduced their own measures to exploit and develop underground space to address public concerns over safety issues.
Chen said that staying below ground is sometimes safer in the event of natural or man-made threats, such as earthquakes and terrorist attacks.
However, he added that it is still not time to allow people to live underground, as relevant research and experience is lacking worldwide.
Chen said the best way to boost development in Hong Kong is to synergize the smart city and underground city development concepts and make full use of technology to explore possibilities below ground.
Applying advanced technology, such as big data and cloud computing services, to building a smart city could help monitor and manage safety under the ground 24 hours a day, Chen added.