Hong Kong digs deep to solve land shortage problems
Share - WeChat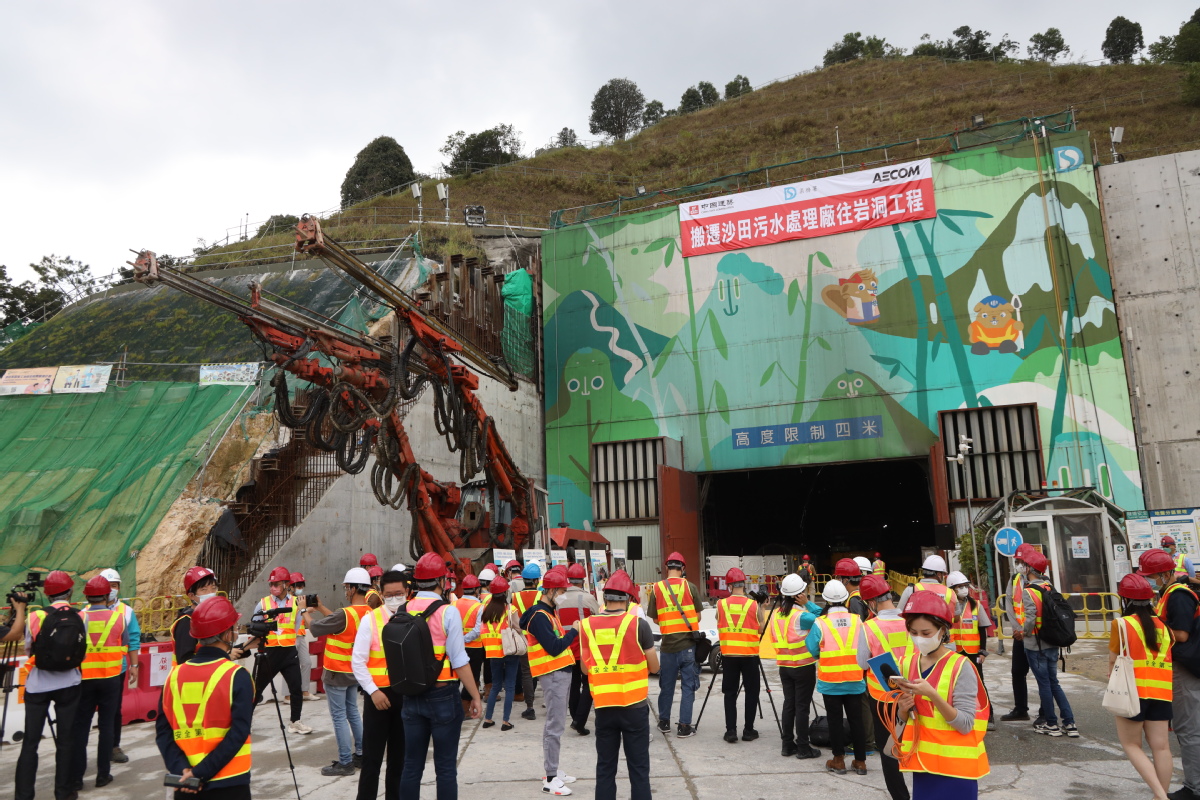 Caverns provide solutions as tech innovation put to good use
University of Hong Kong student Cheng Fei didn't know that a huge saltwater service reservoir lay hidden in a mountain next to the Centennial Campus garden, even though he had studied at the institution for a year.
Cheng was amazed by the "invisible" facility, which became operational in 2009. "There were no noises, strange smells or any other indication that it was there," he said.
In the early 2000s, the university, also known as HKU, drew up plans to become a world-class research institution, but the much-needed extra space to achieve this goal was a real headache.
It was almost mission impossible, as there is an acute local land shortage, land costs are high, and Hong Kong Island, where the university is located, is one of the most densely populated areas of the city.
Finally, the university submitted an innovative proposal to the Hong Kong Special Administrative Region government.
The plan involved digging caverns in nearby mountains to house the old Western Saltwater Service Reservoir and then relocating the Western Freshwater Service Reservoir to the area vacated by the saltwater facility.
One cavern, which is 50 meters long, 17.6 m wide and 17 m high, can store a maximum of 12,000 sq m of saltwater. It also helped release land for construction of HKU's Centennial Campus.
Quentin Yue Zhongqi, professor in the university's department of civil engineering, said, "This was a great way to achieve two goals with a single attempt.
"An advanced concept at that time, the saltwater reservoir near the university is the city's first service reservoir built in rock caverns."
In addition to the reservoir in the caverns, which has been in use for more than a decade, the city is relocating more public facilities to caverns as a solution to provide more space.
A project underway to relocate the sewage treatment plant in Sha Tin to caverns forms part of this program.
Proposed by the Hong Kong government in 2013 to solve the city's land shortage problem, this plan will see the 28-hectare sewage treatment plant in Ma Liu Shui, Sha Tin, moved to caverns in nearby Nui Po Shan.
After it is relocated, the 14-hectare plant in the caverns is expected to be the largest project of its type in Asia. It is scheduled to start operating in 2029.
The old site will be converted into housing and put to other uses to improve people's lives.
Site preparation and work to construct the tunnel for phase one of this project began in February 2019. This phase is targeted for completion this year, while work on the main cavern for phase two started in July.