Foreign leaders express support for Olympic spirit
Share - WeChat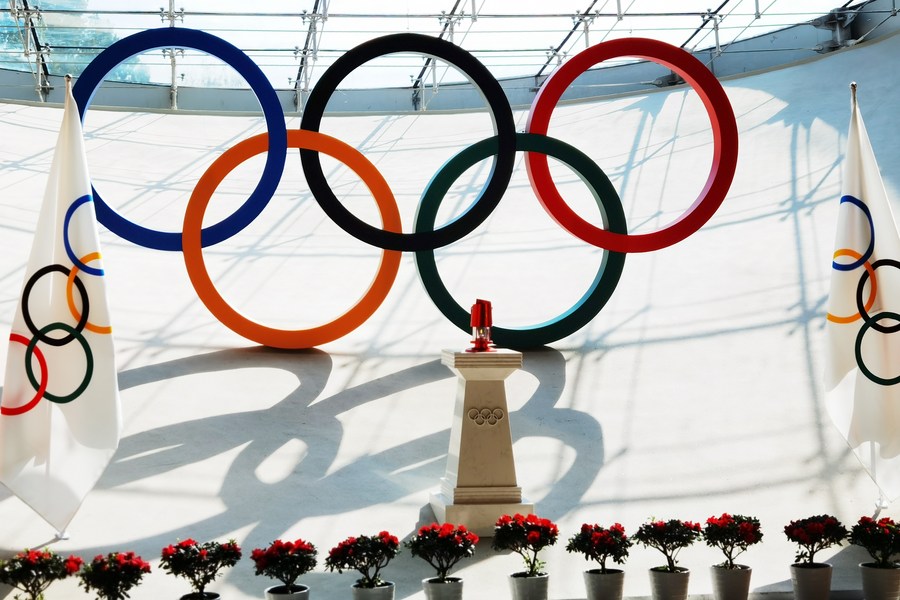 As political leaders, athletes and people from all walks of life in many countries have expressed their support and expectation for the forthcoming Beijing Winter Olympics, China has the faith to work with all parties to unfold to the world a splendid Games, Foreign Ministry spokesman Zhao Lijian said on Wednesday.
Poland's President Andrzej Duda was the latest foreign head of state to confirm he would attend the opening ceremony of the Beijing 2022 Winter Olympics.
"China warmly welcomes Duda to attend the opening ceremony," Zhao told reporters at a regular news briefing in Beijing, adding that China welcomes all heads of state, heads of government and royal family members who have already registered to attend the ceremony.
"Now, the preparatory work for the Beijing 2022 Winter Olympics has entered the home stretch. China has the confidence to practice the Olympic spirit of 'together' with all parties and present to the world a streamlined, safe and splendid Olympic event," he said.
The spokesman also confirmed at the news briefing that China has issued visas to some members of a United States delegation comprising government officials that will come to China for the Winter Olympics.
According to Zhao, the US delegation for the Beijing Winter Olympics includes a large number of officials from government departments such as the Department of State and many officials hold diplomatic or service passports.
"We hope the US side could practice the Olympic spirit and work with China to create a good atmosphere for all athletes that will attend the Games," he said.
Last month, Jen Psaki, the White House press secretary, said that the US will not send government officials to Beijing Olympics.
The spokesman said that the voice of opposition to the politicization of sports is also becoming louder. For example, Pakistani President Arif Alvi said recently that the attempt to politicize the Beijing Winter Olympics is doomed to fail and the world will see a healthy picture of the Olympics.
Czech President Milos Zeman also criticized the politicization of the Olympic Games, saying that "if some political buffaloes aren't at the Olympics, nothing terrible will happen."