Nation raises caution on overseas packages
Share - WeChat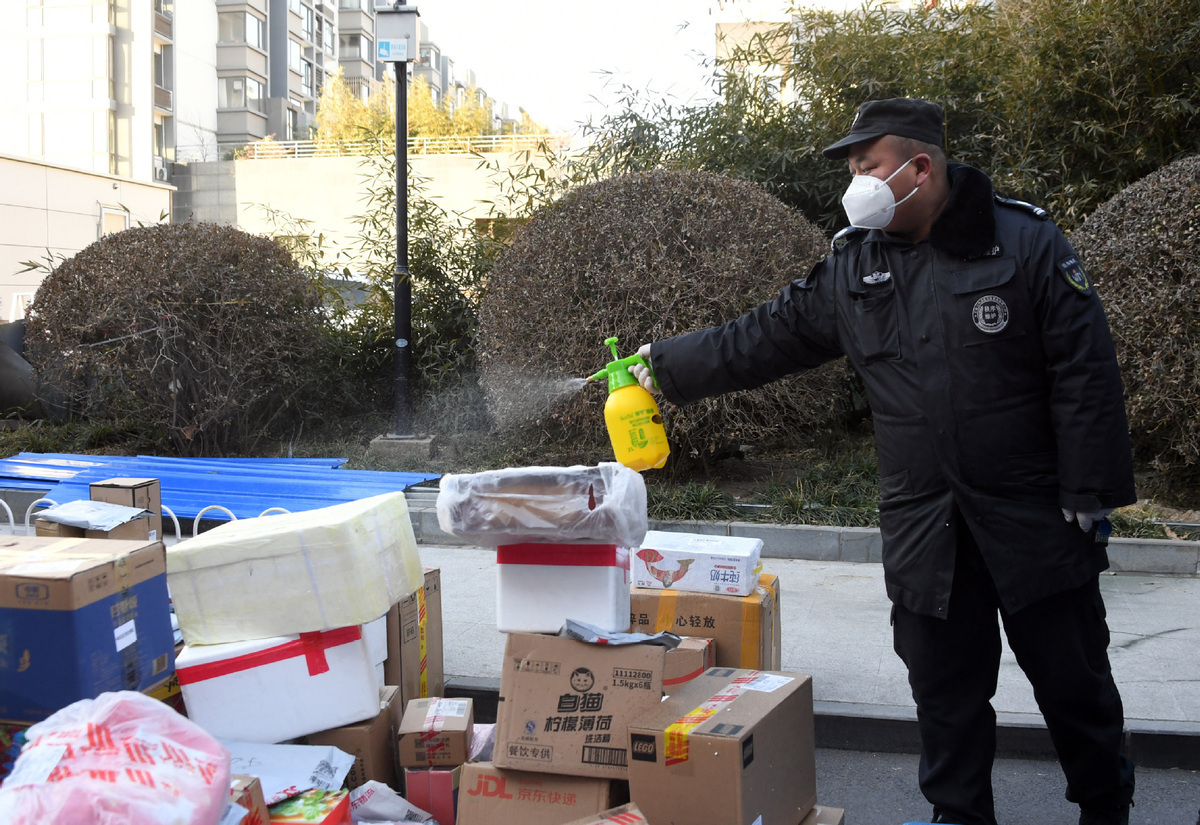 Beijing is facing increased epidemic control pressure as the city reported three new COVID-19 cases, including two locally transmitted ones, the Beijing Center for Disease Prevention and Control said on Tuesday.
The two newly confirmed cases are of the Omicron variant. They are the mother and colleague of the patient reported on Saturday in Haidian district who had contact with international mail from Canada.
The person who tested positive in a nucleic acid test is a migrant worker in the city's Chaoyang district, who arrived in Beijing in November.
The Beijing CDC confirmed the positive result on Tuesday and said that it was the Delta variant.
"The city has conducted epidemiological investigations related to all of the cases," Pang Xinghuo, deputy director of the Beijing CDC, said at a news conference on Tuesday afternoon. "All of the patients have mild symptoms."
Both districts have implemented a range of measures to control the virus. In Chaoyang district, an additional 35 nucleic acid testing sites have been opened to the public, said Yang Beibei, the district's deputy head.
By 1 pm on Tuesday, Haidian had identified 29 close contacts of the district's two new cases and their test results are waiting to be examined.
Haidian had launched its emergency response after the previous case was reported in the district on Saturday, when it launched mass nucleic acid testing. By Tuesday afternoon, 60,035 people in the district had been tested and all of them were negative.
Because the first cases of the Omicron variant in Beijing and Shenzhen were people who had contact with parcels from North America, the State Post Bureau said it has ordered stronger measures to ventilate and disinfect sites where items mailed from overseas are handled.
Postal workers must wear protective equipment, receive booster shots and undergo regular testing, it said on its website. International packages must be isolated, cleaned and held for a waiting period to ensure they are free from the virus.
Zhang Liubo, chief disinfection expert of the Chinese Center for Disease Control and Prevention, said: "The virus can stay alive for seven days, and even longer since the northern hemisphere is in winter and experiencing low temperatures. However, not all the parcels with positive test results are infectious. They can be infectious only when the virus is alive."
Vice-Premier Sun Chunlan has stressed a quick response and swift containment of clusters of COVID-19 cases as Spring Festival approaches.