Teachers express elation over English course
Share - WeChat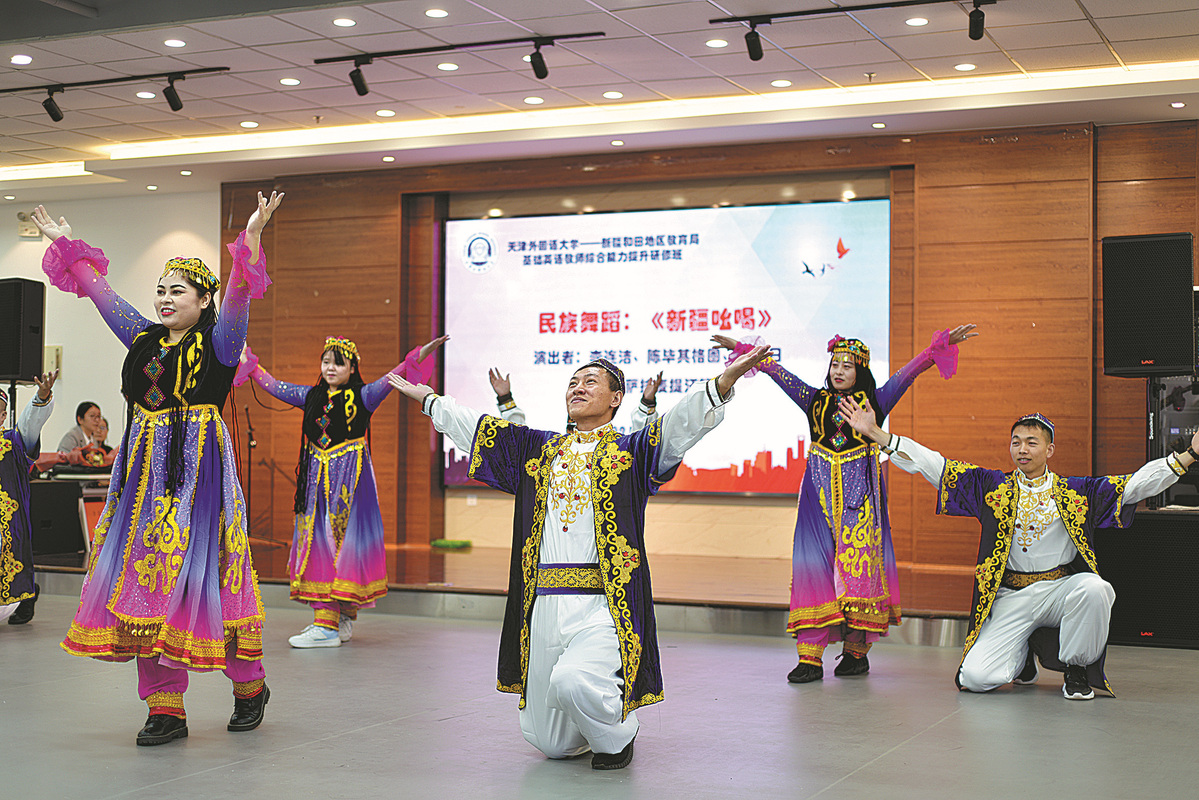 Li Xiaoming, a primary school English teacher from Hotan prefecture in the Xinjiang Uygur autonomous region, presented a 1,500-word letter of gratitude written on behalf of 14 primary school English teachers to professors at the Tianjin Foreign Studies University in November.
The teachers from Xinjiang were trainees on a three-week course that began in mid-October to help them improve their English teaching proficiency and broaden their theories of language education.
The course, which was specifically designed, was given by leading faculty members from the prestigious university.
"The strong faculty and diverse, tailor-made modules have significantly expanded our horizons, boosted our proficiency in English teaching and improved our teaching skills, and we express our sincere gratitude," Li said while reading from the letter at the course's closing ceremony, which was held in November.
He also submitted weekly reports from the teachers showing the improvement in their studies at the ceremony, where they performed a Xinjiang folk dance to express their appreciation.
"The English teaching techniques and the professional experience of the university instructors impressed us," Li said.
Some teachers reported that one of the instructors, Zheng Peilin, used himself as an example of how important it is for English teachers to make learning the language a lifelong process.
Zheng said he has been honing his English language skills since he was young. His persistence paid off when he was invited to work as a translator and interpreter for the Beijing Organizing Committee for the 2008 Olympics Games.
"His real life experience touched us the most," one of the reports wrote.