Celebrated skating couple launch fund
Share - WeChat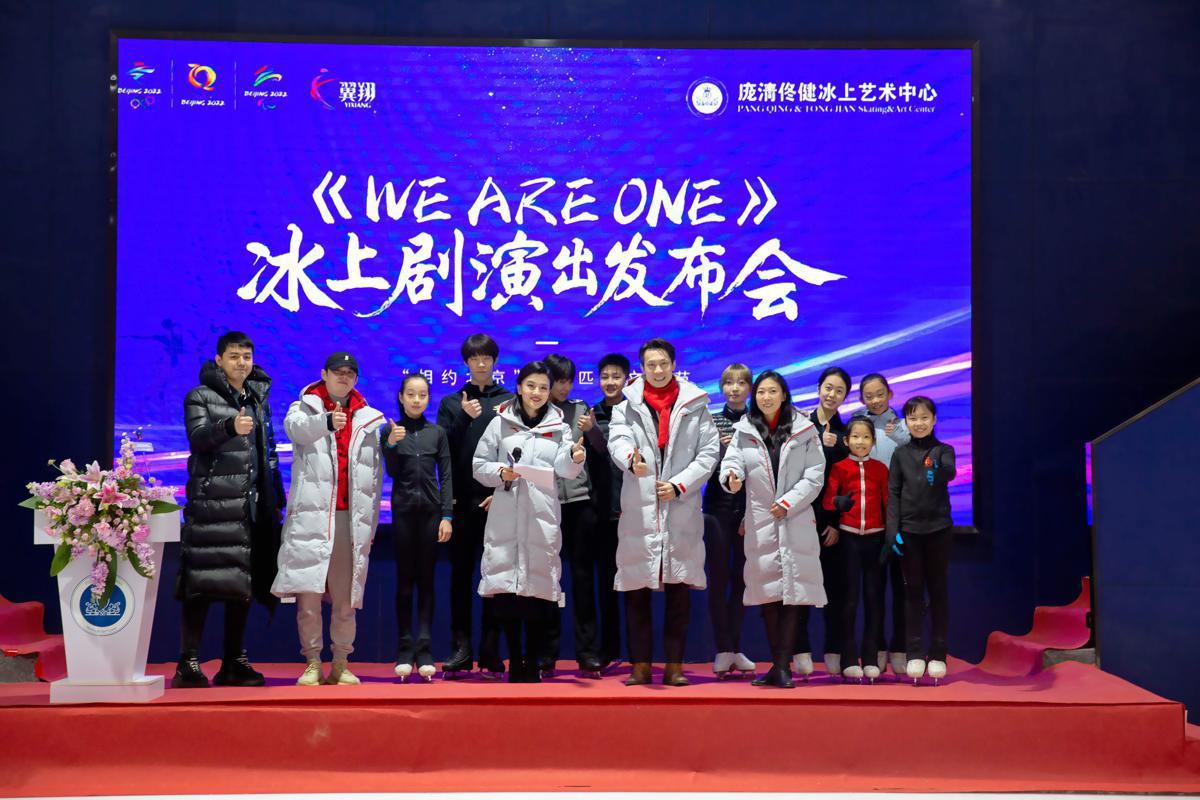 A sports foundation initiated by Chinese figure skating duo Pang Qing and Tong Jian was established on Friday to support the winter sports industry.
Tong, a figure skating world champion, said the Pang Qing & Tong Jian Snow& Ice Dream Foundation will focus on multiple aspects, including talent cultivation and sports culture promotion, to help upgrade winter sports in the country.
The foundation will support projects to the cultivate figure skating skills of teenagers and offer them opportunities in international competitions, Tong said at a news conference.
Xue Wanhe, vice-chairman of the China Sports Foundation-which will administer the new body-said the pair's foundation will serve as a platform to gain support from society and involve more people in winter sports.
A sports service company and a technology firm donated 500,000 yuan ($78,759) and 200,000 yuan, respectively, to the foundation during a ceremony at the news conference.
"More efforts will be made to ensure proper use of the funds in promoting winter sports, especially among teenagers," Xue said.
Pang and Tong have had great performances for the country as brilliant athletes, and excellent athletes will nurture wonderful young talent, he added.
A skating and art center the pair founded after their retirement has contributed to publicizing and promoting winter sports among youth.
They have held 66 free lectures on ice and snow sports nationwide while setting up training courses for figure skating and speed skating at the center. The ice and snow school Pang and Tong opened in Beijing's Shijingshan district in 2019 also added subjects including ice hockey.
Apart from education, the foundation will help promote the pair's cultural brands integrating sports and culture, which include a series of ice shows starting from 2016 such as Magic on Ice and Dream on Ice.
Its latest Chinese ice theater play entitled We Are One will be performed in Beijing between Feb 11 and Feb 13. As the only designated ice performance for the 2022 Winter Olympic Games, which will kick off next month, Pang and Tong will lead the play.
"We expect more original ice plays with Chinese elements to demonstrate the skill and passion of skaters of our generation," Tong said.
With its mix of professional skaters like Tong and Pang and cast of teenage performers, the ice theater seeks to encourage more young people to take up winter sports.