Infected woman identified in Zhuhai
Share - WeChat A 53-year-old woman in Zhuhai, Guangdong province, tested positive for COVID-19, local health authorities said on Friday.
The infected woman, who lives in Nanping township in the city's Xiangzhou district, was identified during mass testing, which was launched after the neighboring city of Zhongshan reported a confirmed case earlier.
Prevention and control measures, including home isolation, have been introduced for residents in the woman's community, health officials sai.
Residents of Zhuhai are required to provide negative test results taken within 24 hours and a green health code if they must leave the city, which launched mass testing early on Friday.
Citywide testing was launched earlier in Zhongshan after the city reported its first locally transmitted confirmed COVID-19 case on Thursday morning, following the latest outbreak.
A 24-year-old woman in Zhongshan's Tanzhou township was identified, and the residential block where she lives has been designated medium-risk, according to health officials.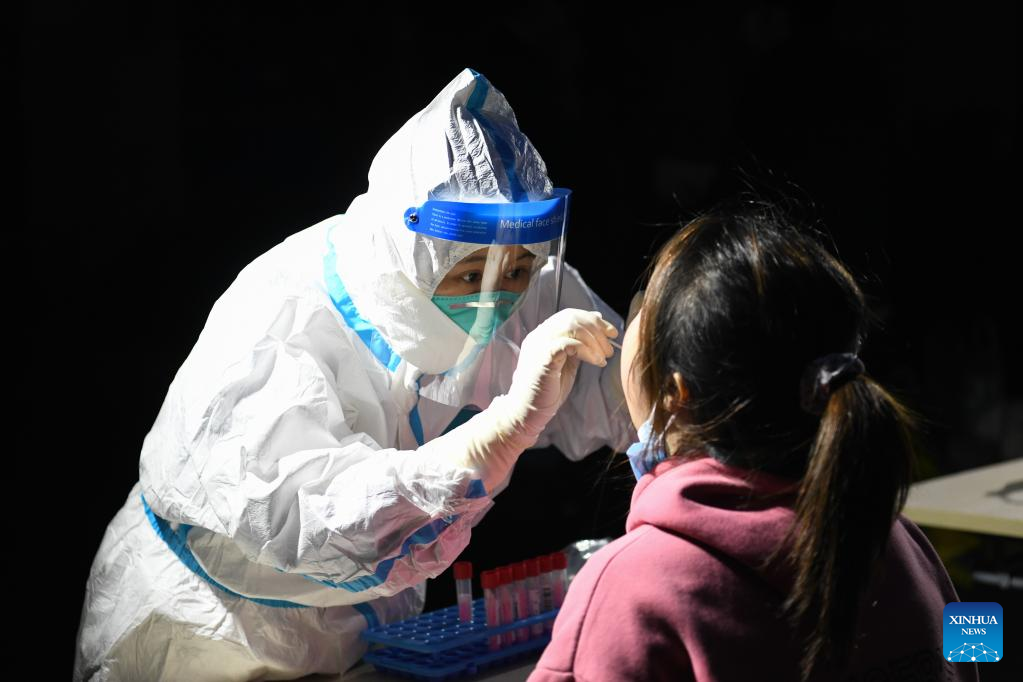 Shenzhen, Guangdong, reported no new locally transmitted confirmed COVID-19 cases on Thursday. The 14 cases since Jan 7 in Shenzhen were all in the same transmission chain, according to local health authorities.
Starting at 7 pm on Friday, shipping services between Shenzhen's Shekou port and Zhuhai's Xiangzhou port will be suspended, according to sources with the Shenzhen Municipal Transportation Bureau.