GBA Briefs: Jan 14
Share - WeChat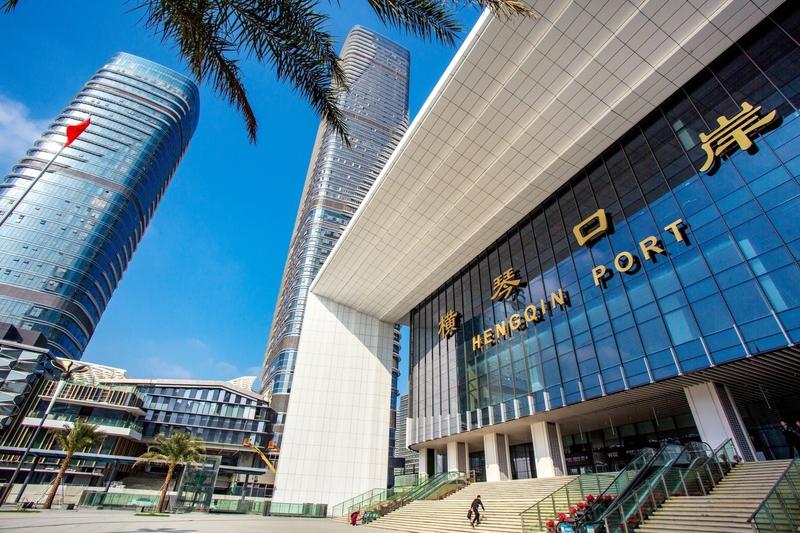 Residents seek 400 jobs on offer on Hengqin island
Sixty-nine Macao residents had applied for about 400 jobs on offer in the Guangdong-Macao In-Depth Cooperation Zone on Zhuhai's Hengqin island as of Jan 5.
The jobs cover areas like electronic technology, information technology, marketing and accounting. The month-long job recruitment drive, jointly organized by Macao's Labour Affairs Bureau and the relevant authorities in the cooperation zone, began on Dec 23.
Measures to increase youth employment, such as providing on-the-job training and employment at well-known enterprises on the Chinese mainland, will be rolled out later. Subsidies will also be offered to boost employment in the zone.
Tariffs cut on $4.8 m worth of exports under RCEP
Guangzhou Customs cut tariffs on exported goods valued at 30.73 million yuan ($4.8 million) in the first week of the Regional Comprehensive Economic Partnership coming into effect.
A total of 79 RCEP certificates of origin were issued from Jan 1 to 7. The goods were from seven cities in Guangdong province, including Guangzhou, Foshan and Heyuan.
The RCEP - the world's largest free-trade bloc - comprises 15 Asia-Pacific member countries. It was enforced on Jan 1, involving 10 of the member states that have been ratified.
In recent years, RCEP member countries have accounted for more than one-third of Guangzhou's imports and exports, and are the main investment destinations of the city's enterprises.
Cross-border payments in RMB exceed $470 b
The annual amount of Shenzhen's cross-border renminbi settlement transactions last year exceeded 3 trillion yuan ($471 billion) for the first time, ranking third nationwide.
According to the Shenzhen central sub-branch of the People's Bank of China, the 3.1-trillion figure represented a year-on-year increase of 25.6 percent and accounted for 47.8 percent of the total cross-border settlement volume in all currencies in the city. The growth reflects the market's strong demand for cross-border RMB settlement facilitation.
14th Five-Year Plan for inno-tech goes into effect
Zhuhai's 14th Five-Year Plan for technology and innovation has been implemented. Revolving around the core mission of creating an inno-tech center in the Guangdong-Hong Kong-Macao Greater Bay Area, the plan explicitly draws up the "road and construction" maps for Zhuhai's inno-tech vision for the next five years to provide solid technology support and an innovative engine for quality development in the Greater Bay Area.
The plan sets a list of objectives for Zhuhai to achieve by 2025. They include improving the city's overall competitiveness in innovation; attaining more consistent, coherent and even growth in inno-tech within the region; optimizing the inno-tech ecosystem; and enhancing innovation management system and capacity. Zhuhai is also expected to realize talent-driven and innovation-driven economic development, and form a healthy ecosystem featuring a virtuous interactive and complementary cycle between economic growth and inno-tech.
Clean energy research to improve development
The first session of the 16th People's Congress of Foshan was held from Jan 7 to 9. Zheng Ke, Foshan's Party secretary, said the city should take full advantage of its major scientific research facilities, such as the Xianhu laboratory, to improve the quality of development.
The Xianhu laboratory is an important platform for hydrogen fuel research in Guangdong province. It focuses on overcoming technical difficulties like hydrogen production and storage to accelerate the application of hydrogen fuel cells. Hydrogen fuel plays a crucial role in the country's transformation of its energy structure.
Urban industrial upgrade, innovation get priority
The first session of the 13th People's Congress of Huizhou was held from Jan 10 to 12. According to the city government's work report, Huizhou will concentrate on eight aspects covering different sectors this year to enhance development.
Projects will be launched to strengthen Huizhou's industrial competitiveness, technology and innovation, transport connectivity, urban modernization, rural revitalization, social well-being, social governance, as well as the city's business environment.
250,000 public school places to be added by 2025
Dongguan has unveiled its 14th Five-Year Plan (2021-25) on education development with modern systems aimed at making itself a fully competitive city by 2035.
Under the plan, Dongguan plans to provide 250,000 more nine-year compulsory education places and hire over 20,000 new teachers for public primary and secondary schools. The city intends to become a center for high-quality basic education in Guangdong province.
The number of student places in public secondary schools (Year 4 to Year 6) is expected to climb to 110,000 by 2025.
City wins '2021 China's Leading Smart City' award
Zhongshan has won the "2021 China's Leading Smart City" award at the 2021 Asia-Pacific Smart City Development Forum held by the State Information Center of China and the International Data Group Asian Branch.
Zhongshan first introduced its smart city blueprint in 2017 and has been making big strides in upgrading areas like public services, industries, public security and government services. Late last year, the city government launched its "Smart Elderly Health Care Monitoring System" for 195 elderly residents. The system monitors the physical conditions of the elderly and provides real-time health data to their relatives for record keeping through a centralized system.
Agreement signed to build an intl arbitration center
The Jiangmen Municipal People's Government on Jan 5 signed an agreement with the Shenzhen Court of International Arbitration on cooperation in building an international arbitration center in Jiangmen. The agreement calls for the creation of a complete international commercial dispute resolution mechanism that can provide overseas Chinese with more efficient and convenient international arbitration services and create a first-class business environment.
The move would deepen the reform of arbitration institutions, further integrate resources and enhance collaborative innovation in the Greater Bay Area, said a spokesperson for the Shenzhen Court of International Arbitration.
Smart machine offers over 100 types of services
A series of multifunctional self-service machines have been installed in Zhaoqing to simplify administrative procedures, making it more convenient for residents and enterprises.
A company's legal representative can print credit reports of enterprises by presenting his or her identity card at the city's first batch of smart machines installed at a local branch of the People's Bank of China.
A self-service machine providing more than 100 types of government services, including medical insurance, real estate, tax, as well banking services, has also been set up in Sihui - a county-level city of Zhaoqing. The facility will also be installed at more than 105 public service centers in future.