Expert: Virus screening, TCM help in Tianjin
Share - WeChat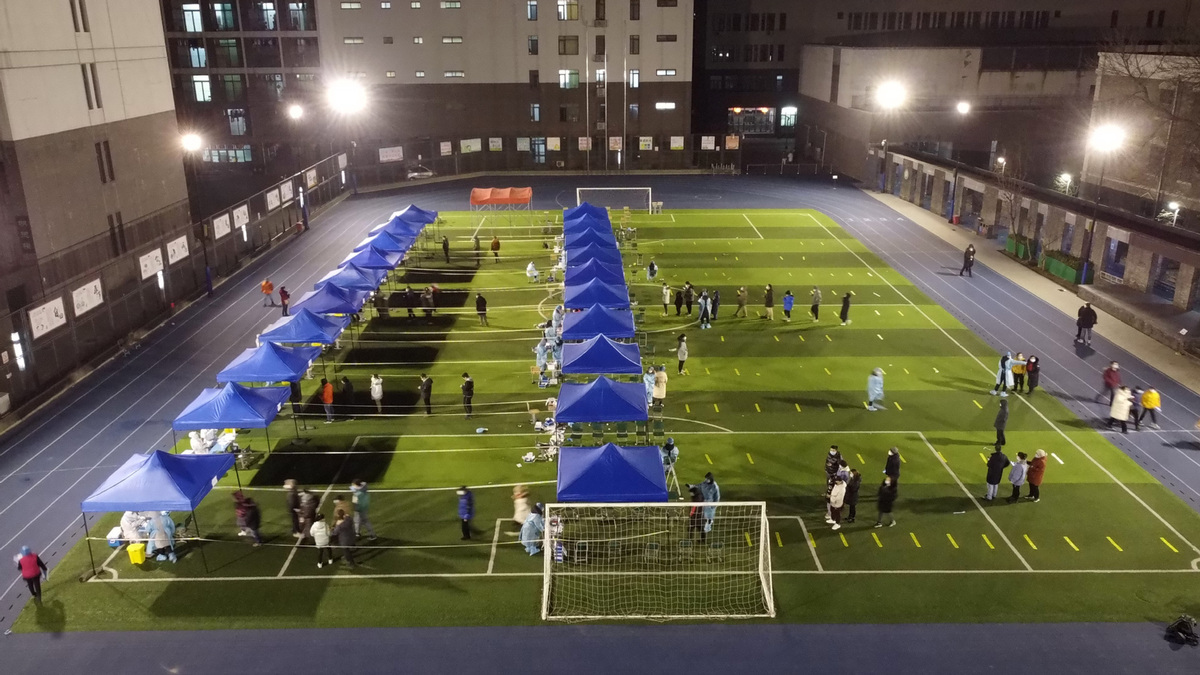 Optimistically, the COVID-19 outbreak in Tianjin can be brought under basic control by the Chinese Lunar New Year holiday in February, a top expert said, but it will depend on the overall screening situation in the weeks to come.
Zhang Boli, an academician at the Chinese Academy of Engineering, said at a news conference in Tianjin on Tuesday that there are more variations of the Omicron strain detected in this round of Tianjin outbreak, with at least 32 variations.
"This is why the protective effect of vaccines is declining," he said.
Still, Zhang noted, the overall condition of patients is better than in previous outbreaks, with milder symptoms, which is due to the protective effects of vaccines. The masses should still get vaccinated in the weeks to come, he said.
Traditional Chinese medicine is effective for treating patients confirmed with the Omicron strain and will play an even bigger role in the months to come, Zhang said.
"Judging from previous treatment experiences, TCM can help improve symptoms, including fever, cough and sore throat," Zhang said. "Omicron patients turn from positive to negative in a shorter time when they are treated with TCM."
The number of patients who recover and then become positive again is significantly less, and the overall proportion whose condition worsens is also less after TCM treatment, he added.
According to the Tianjin Municipal Health Commission, the city logged 33 new locally transmitted confirmed COVID-19 cases on Tuesday, along with three local asymptomatic carriers and four imported cases.
As part of an effort to curb the spread of the coronavirus in the city, Tianjin began its second round of mass nucleic acid testing on Wednesday. All residents have been allowed to take a half day off to be tested.