Workplace accidents, natural disasters led to fewer deaths
Share - WeChat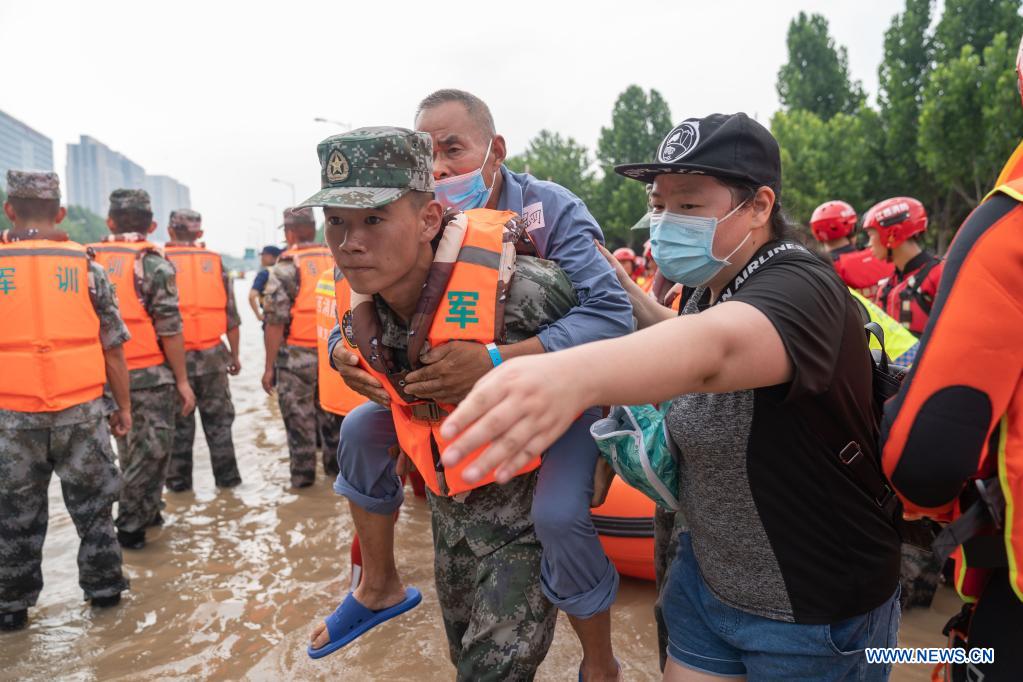 China had fewer deaths from workplace accidents and natural disasters last year as it strove to address safety hazards and ramp up rescue efforts, the Ministry of Emergency Management said.
"There has been no especially serious accident in the country for the second straight year," it said recently, adding it's the longest time span with no such accident since the founding of the People's Republic of China in 1949.
In China, especially serious accidents usually refer to those that claim more than 30 lives, seriously injure over 100 or cause economic losses that exceed 100 million yuan ($15.8 million).
The number of workplace accidents decreased by 11 percent year-on-year in 2021, it said, without giving a figure. Casualties dropped by 5.9 percent.
A news release issued after the ministry's annual work conference said decreases were also seen in casualties and losses caused by natural disasters compared with the average levels of the previous five years.
Last year, the number of people killed or left missing in natural disasters across the country fell by about 10 percent year-on-year, while direct economic losses dropped by 5.5 percent, it said.
As part of its endeavor to curb workplace accidents, the ministry rolled out a three-year campaign, starting in 2020. To date, almost 48.6 million safety hazards have been identified, it said.
The ministry said all locations deemed as major hazard sources have been covered in two rounds of inspections dedicated to hazardous chemical production. Risk assessments have been carried out in all of the 358 large storage bases for oil and natural gas.
To enhance the efficiency of safety hazard eradication, the ministry not only carried out more surprise inspections, but also dispatched more officers to other areas for law enforcement, it added.
It said tailored guidance has been offered to each coal mine tasked with starting operations or increasing production, as the country endeavors to boost supplies and lower fuel prices during the winter heating season.
It said the ministry has geared up efforts to save people affected by natural disasters, adhering to the principle that people's lives are more important than anything else.
During the devastating floods in Henan province in July, for example, it urgently dispatched 5,600 rescuers from other regions to reinforce rescue work.
Aside from holding 222 emergency consultations on disaster relief, the ministry initiated 96 emergency responses last year, it said, adding it sent 99 working teams to guide disaster relief work across the country.