More COVID cases found in Henan
Share - WeChat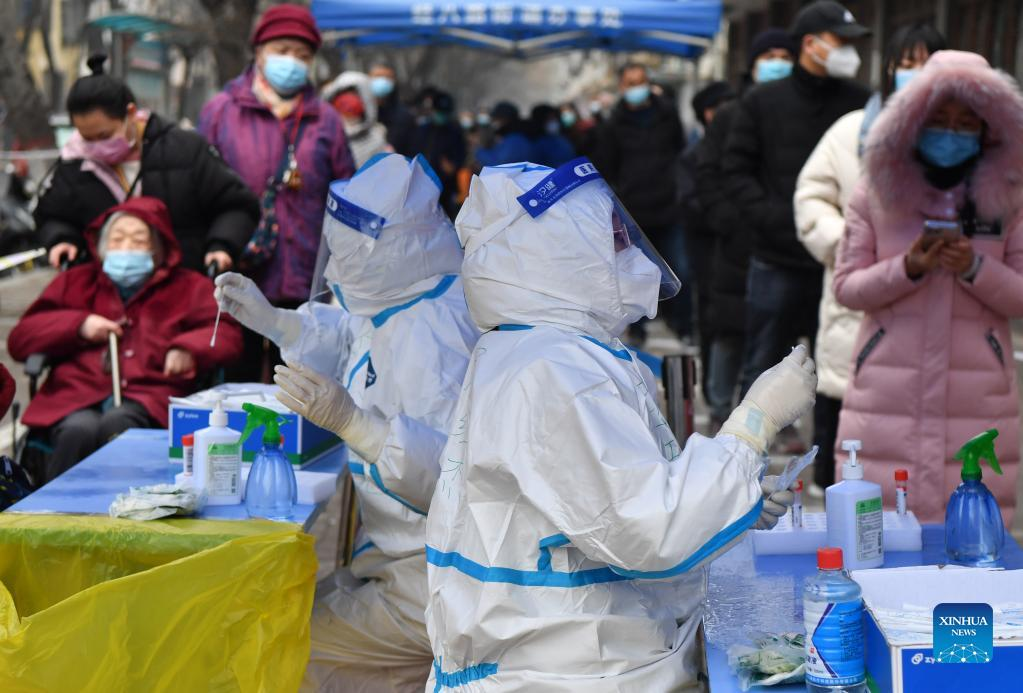 Anyang, Henan province, reported 58 new locally transmitted cases of COVID-19 from Monday to 8 am on Tuesday, according to a report in Anyang Daily.
Of those, 56 were found in Tangyin county, with one each in Neihuang county and Wenfeng district.
Since the first two cases were found on Saturday, the city has reported a total of 84 confirmed cases. All infected people have been sent to a designated hospital for quarantine and treatment.
To prevent further spread of the virus of the highly transmissible Omicron variant, the city has imposed strict epidemic prevention and control measures, according to a statement released by the its epidemic prevention and control headquarters on Monday.
Residents of the city, especially those in Tangyin county, must stay at home, the statement said. People who are working in emergency response, rescue, prevention and control or supply can only move with a certificate issued by their units.
No vehicles are allowed on the roads except for those engaged in transporting goods and those engaged in epidemic prevention and control, medical aid and emergency rescue. The city has also stopped all business activity except for those involving supplies of daily necessities.
Henan reported 87 local cases on Monday, the provincial Health Commission reported on Tuesday. Of those, 11 were found in Zhengzhou, two in Anyang and 74 in Xuchang.
The provincial government on Sunday issued a notice on the supply of daily necessities during the prevention and control period. It requires local governments across the province to actively organize supplies, ease transport channels, maintain market order and ensure smooth distribution.
Measures should be formulated to help special groups that may be unable to shop online — for example, migrant workers, the elderly and children — to ensure their daily necessities are provided in a timely manner, the notice said.