Djokovic Australian visa cancellation overturned
Share - WeChat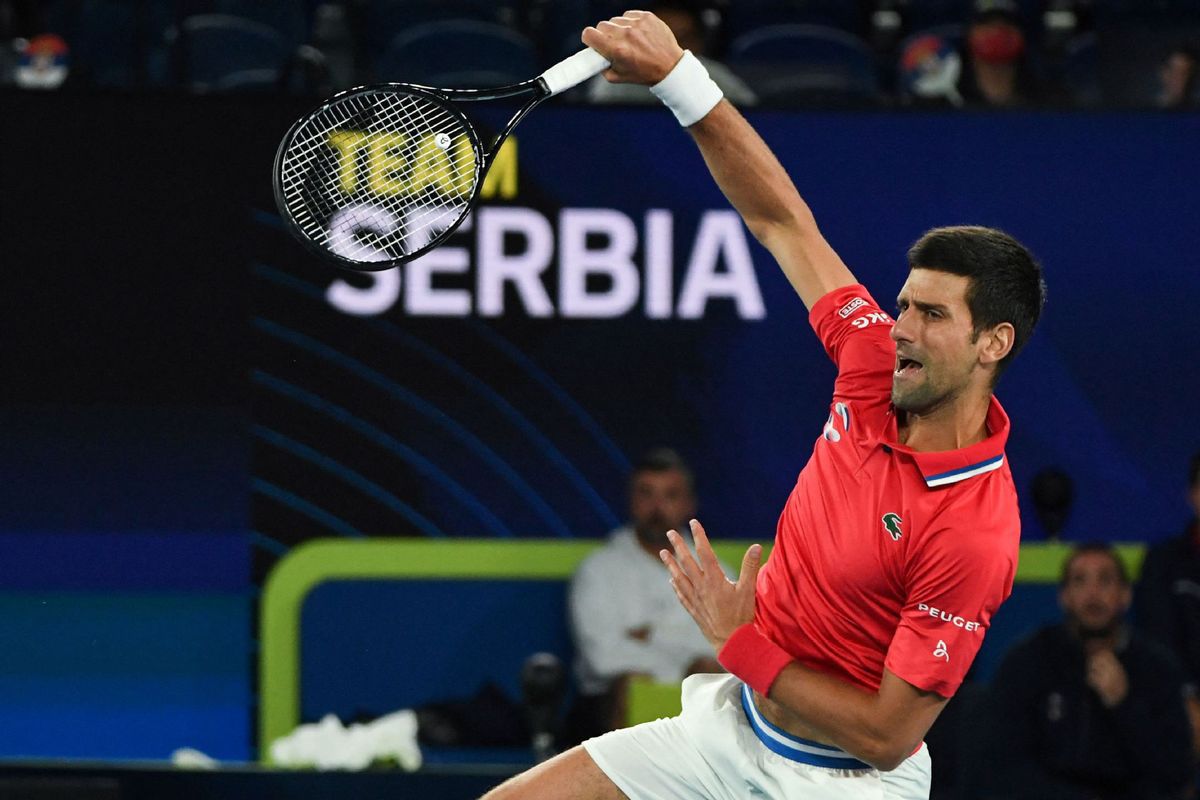 SYDNEY - After appealing in a Melbourne court on Monday, Serbian tennis world No 1 Novak Djokovic has his visa cancellation overturned and was released from detention.
Federal Circuit Court Anthony Kelly based the ruling on the fact that the government's decision to cancel Djokovic's visa after his arrival in Melbourne last Wednesday was given with insufficient notice.
Kelly ordered the release of Djokovic from detention no more than 30 minutes after the ruling.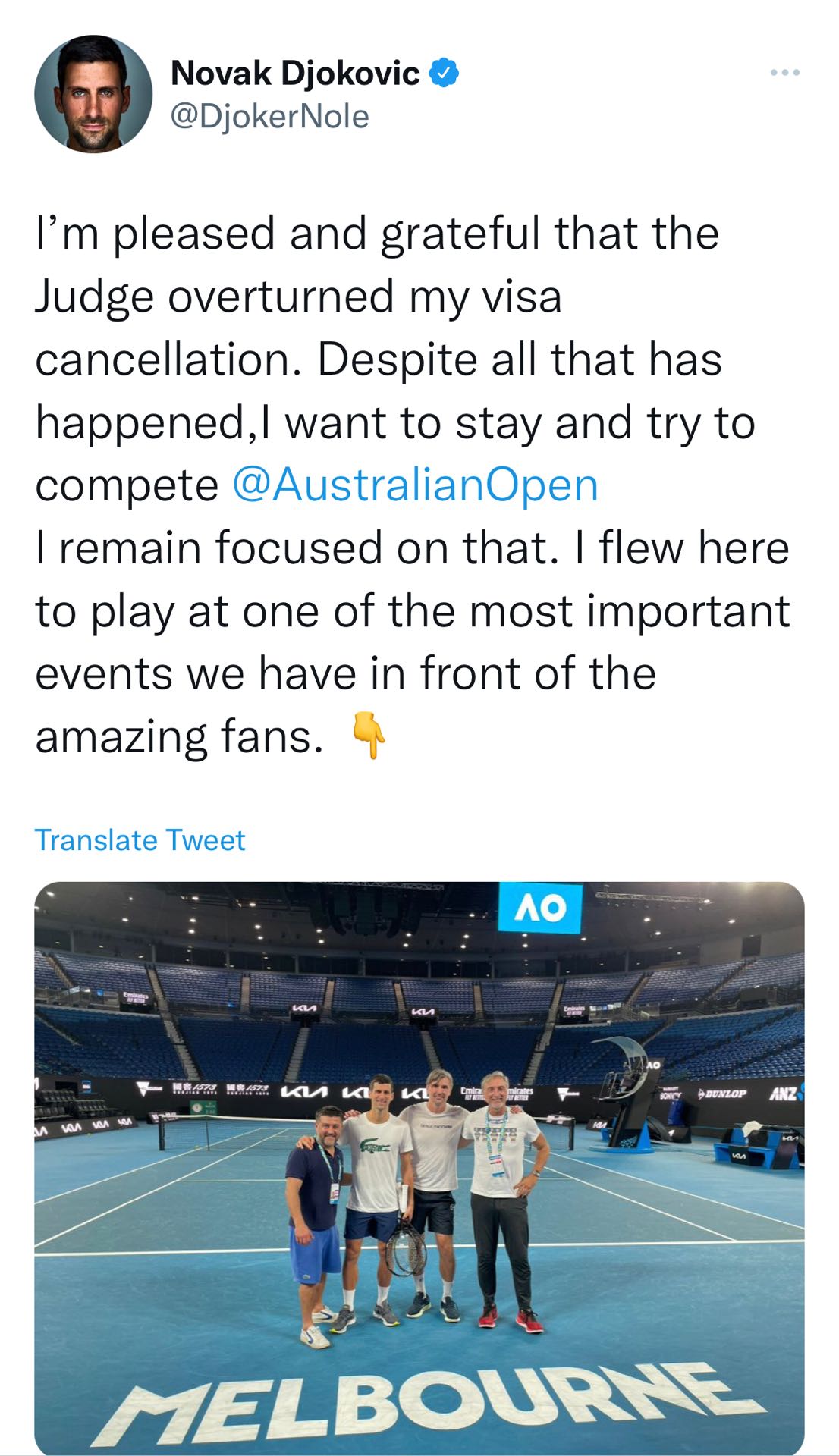 Despite the tennis star's successful appeal, it remains unclear if he would be permitted to defend his title at the upcoming Australian Open.
The national broadcaster ABC reported that Australian Immigration Minister Alex Hawke maintains the power to further revoke Djokovic's visa. In such case, Djokovic would not be able to return to Australia for three years, as confirmed by Judge Kelly.
Australia's border rules have banned all non-double vaccinated foreigners from entering the country absent medical exemption. Djokovic, who contracted coronavirus previously, was initially granted a medical exemption which was given following a review process involving two separate independent panels of medical experts.