Taiwan teacher promotes rugby in Fujian
Share - WeChat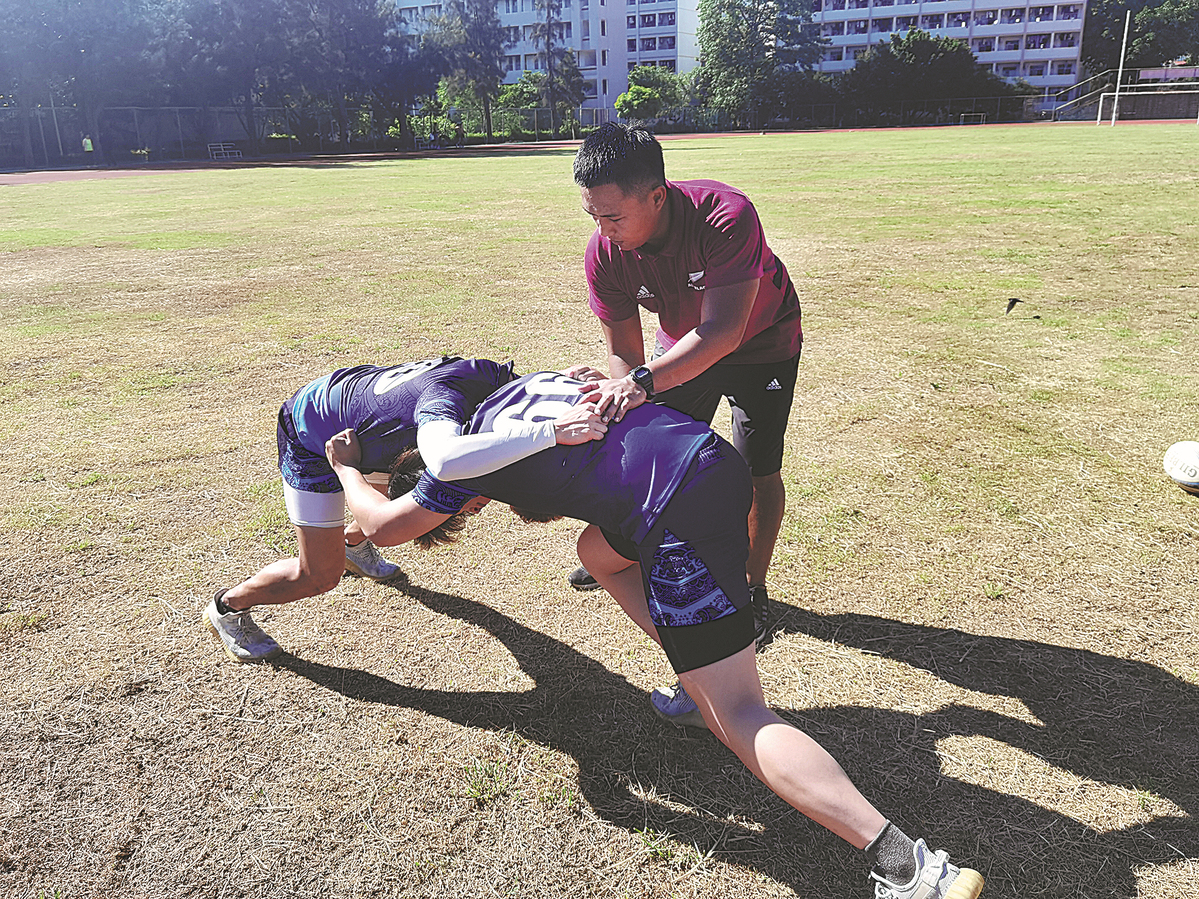 Although it may seem like a rough sport due to the bodily contact, rugby is traditionally known in the United Kingdom, where it originated, as a gentleman's sport because players must follow strict rules on confrontation. "When players get stomped on or hit, they have to learn to keep calm," he said, "Self-discipline and integrity are also important because playing tricks on opponents is not allowed."
Primary school students are the most active group taking classes, he said. "They are curious and excited when they see the oval-shaped ball and the unique ways the game is played, such as only passing the ball backward."
At university, due to his rising status as a veteran player, college students often ask him for tips on keeping fit.
Yeh hopes to invite friends from Taiwan and Hong Kong to the mainland for rugby exchanges with mainland players and said there are few coaches from Taiwan teaching on the mainland. He encourages more talent from Taiwan to work on the mainland, considering the potential that exists for the sport's growth here.
A member of the Gaoshan ethnic group, Yeh has two older brothers, and his parents grow mountain tea in their hometown of Kaohsiung.
He said that his plan to bring his parents over for a visit has been put on hold due to the pandemic and that he hopes to travel to more mainland cities and see snow in the north of the country.
Yang Jie contributed to this story.