Taiwan teacher promotes rugby in Fujian
Share - WeChat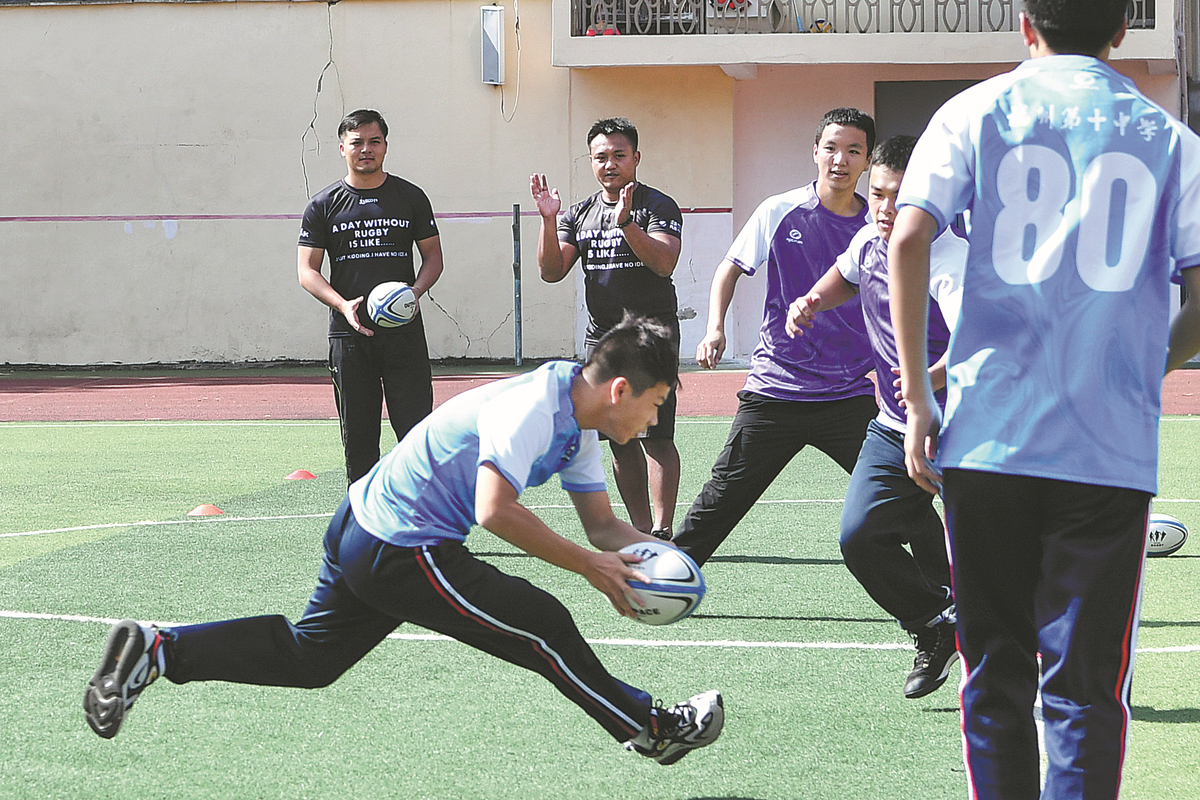 Though still niche on the mainland, Yeh Chao-hsiang says growing enthusiasm shows sport's potential is high
Yeh Chao-hsiang, a rugby player from Taiwan, is now a physical education teacher at a university in Fujian province. He is the first such teacher from Taiwan.
The 31-year-old works at the Physical Education Institute of Jimei University in the coastal city of Xiamen and is also the coach of the university's rugby team.
During his free time, Yeh works to promote rugby-still a niche sport on the Chinese mainland-at primary and secondary schools in Fujian, and to encourage cross-Straits sporting exchanges. "I have realized my dream of becoming a rugby teacher, and I hope to encourage more children to enjoy the sport," he said.
A rugby champion in Taiwan, Yeh started playing as a child. In his graduate and postgraduate years, he studied sports training with a focus on rugby.
In 2017, he came to the mainland for the first time as a member of the Taipei Giants to participate in the Cross-Straits Youth Rugby Tournament in Fujian's capital, Fuzhou. There, he got to know some mainland players, and unexpectedly, the event later turned into an opportunity to develop his future career.
The rugby exchange between Fujian and Taiwan has been going on for six years and serves as a way to bring players from both sides together.
Before the pandemic, Fujian rugby club members would travel to Taiwan during the first half of each year, and in the second half, members from the Taiwan club would come to the mainland.
Spending one week in Fuzhou during the 2017 tournament changed Yeh's view of the mainland. "It was the first time I had visited the mainland. I felt the local people's enthusiasm for rugby and their interest in Taiwan players," he said.