Taiwan teacher promotes rugby in Fujian
Share - WeChat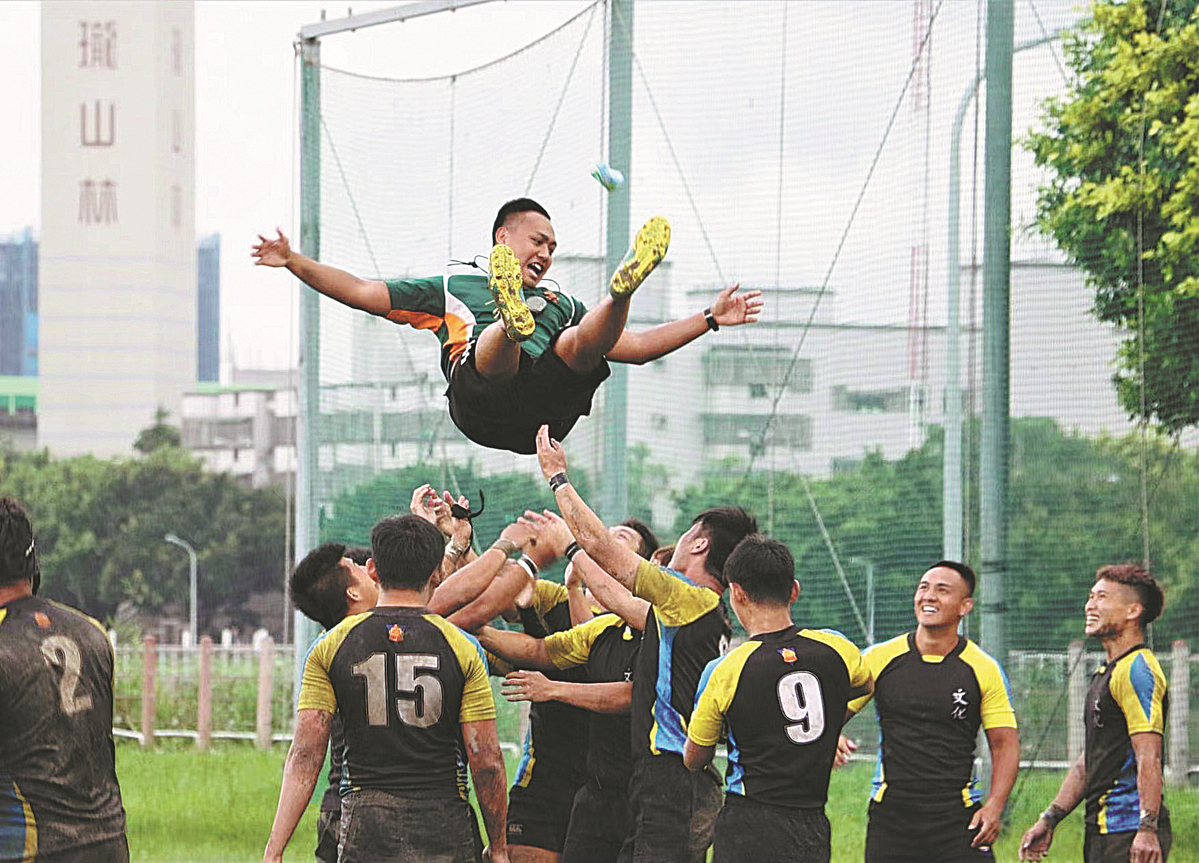 Rugby is more popular in Taiwan than on the mainland and is played in schools and communities in Taiwan, he said, adding that people on the mainland want to learn from Taiwan's experience in promoting the sport.
"I used to think there were very few people playing rugby on the mainland, but I found that there were clubs and people actively promoting the sport," he said.
Sports can help bridge the distance between people, and strangers become friends off the field, he said, adding that he has learned a lot about the development of rugby on the mainland from people he met in Fuzhou.
When Yeh graduated with a master's degree in 2019 and was looking for a job, he learned that Jimei University was looking to recruit a PE teacher specializing in rugby.
After some consideration, he realized that rugby had a footprint in Xiamen, including a rugby club, university rugby teams and youth competitions, but there was still a lot of room for development.
After consulting the university, he traveled to Xiamen in May that year and was hired after an interview.
Becoming a rugby teacher had always been Yeh's dream, but the market for rugby teachers in Taiwan had become saturated, and the salaries being offered for similar positions were not as good as on the mainland, so he decided to leave the island for a better career.
In recent years, rugby has gained popularity in Fujian, and many primary and secondary schools have started classes, which has increased Yeh's confidence in promoting the sport. He serves as a rugby development consultant for primary and secondary schools, and his students also go on to start rugby classes at primary and secondary schools across the province.
Yeh said that many people mistakenly believe that rugby players have to buy protective gear, boots and other equipment, but all it takes to play is an open space.
"Rugby is a good way to develop teamwork skills," he said. "Students are taught to respect teammates and their opponents."