Ministry demonstrates resolve, vows to protect national farmland
Share - WeChat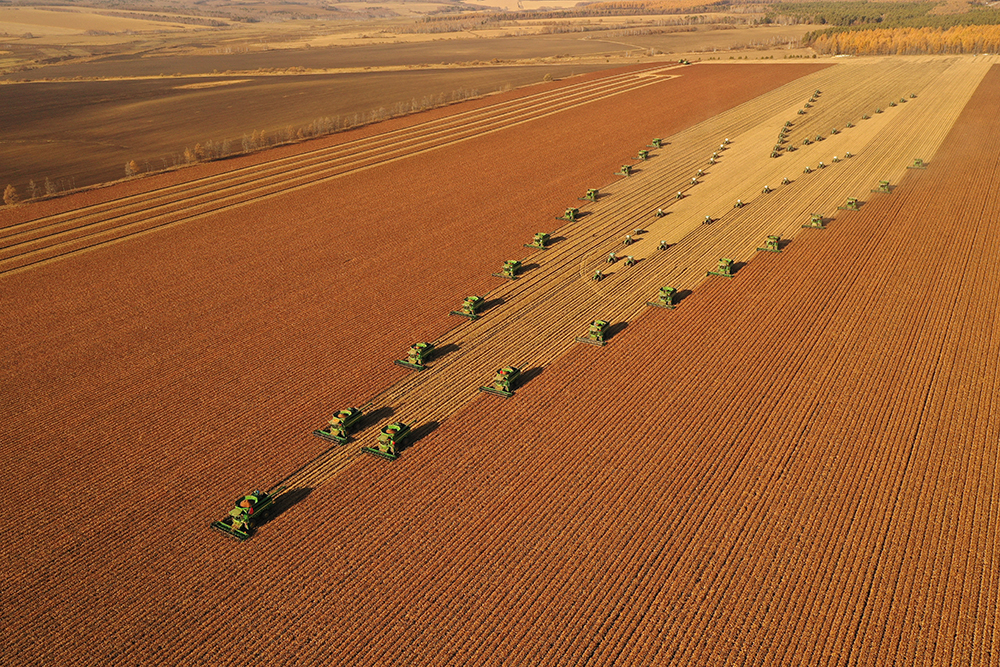 The Ministry of Natural Resources recently released 100 cases detailing cases of illegal land use that resulted in criminal convictions, reaffirming its commitment to protect farmland and ensure national food security.
The cases, posted on the ministry's website in late December, and originating in 31 regions across the country since 2018, involved a wide range of issues.
Most cases were related to the illegal use of farmland for other purposes, such as the construction of houses and factories. Two involved the illegal transfer of farmland, while one was related to pollution.
According to the ministry, the cases led to the prosecution of more than 160 individuals.
China's Criminal Law prescribes a maximum five-year sentence for those convicted in illegal farmland use and transaction cases.
The illegal use of permanent farmland of five mu (0.33 hectares) and above, and the illegal use of farmland of 10 mu and above, both meet the standards for criminal registration in China.
"The central government attaches great importance to the protection of farmland and we will implement the strictest policies to prevent farmland from being wrongly used for other purposes," said Cui Ying, Director of the ministry's Law Enforcement Bureau.
She said the cases demonstrated the ministry's resolute approach. "No other use of farmland will be tolerated without legal approval," Cui emphasized.
"We will work with law enforcement departments to further enhance our ability to crack down on illegal activities that may threaten land safety," she added.
China is in the process of establishing a national territory planning system that is guided by three red lines. One of them, which designates about 103 million hectares as permanent farmland, aims to bolster safety, improve quality and prevent farmland from being used for other purposes.