Curtain ready to rise on a sporting spectacular
Share - WeChat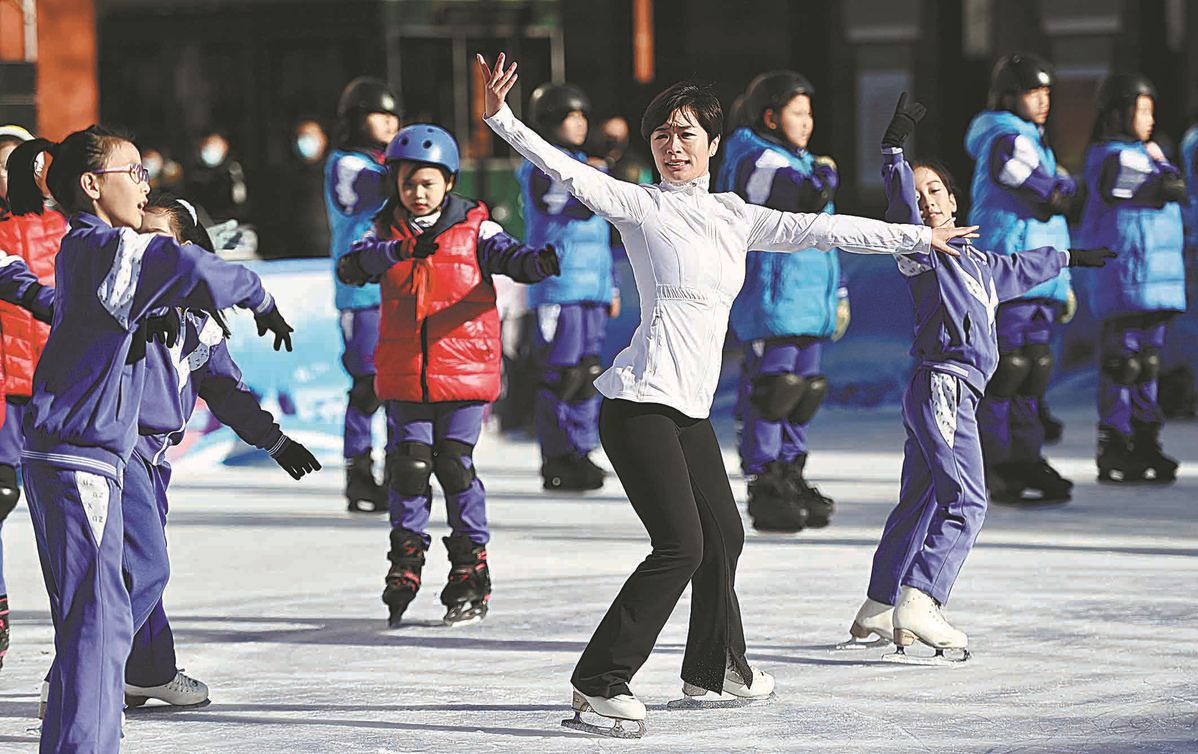 Career changes
The 2008 Summer Olympics paved the way for Beijing to experience top-level international sports competitions and also changed many people's career paths.
Huang Zhenxiang, who worked as a volunteer during the Summer Games that year, is now volunteer manager at the National Snowmobile and Sled Center in Beijing.
"I was in middle school in 2001, when China won the right to host the 2008 Olympics. I saw people in Beijing celebrating this achievement in the streets."
In 2008, when he was a university student in Beijing, Huang worked as a volunteer at the Summer Games.
He has been involved with volunteer service ever since and said the 2008 Games changed the course of his life.
Zhang Xiaodan, who helped design Olympic venues used in 2008 after he had just graduated from college, is working as deputy competition service manager at the National Speed Skating Oval during the Winter Games.
"Few international sporting events were held in China before 2008, but in the past decade, the nation has hosted many, creating increased demand for related talent. Lots of young people who worked for the 2008 Games are now leaders in different sectors," Zhang said.
During the Winter Games, a new group of young volunteers will start their learning process, which may point the way to their futures.
According to the municipal government, up to 200,000 volunteers will work at the Games, starting from Jan 25. They will help provide information, language services, emergency aid, and support for people with disabilities.
Li Jian, deputy head of the volunteer headquarters, said at a news conference these workers have received professional training, and the authorities will ensure their safety under strict pandemic control and prevention rules.
The Beijing government has introduced stringent measures to prevent the risk of infection during the Games, with the aim of holding a safe Olympics for everyone.