Curtain ready to rise on a sporting spectacular
Share - WeChat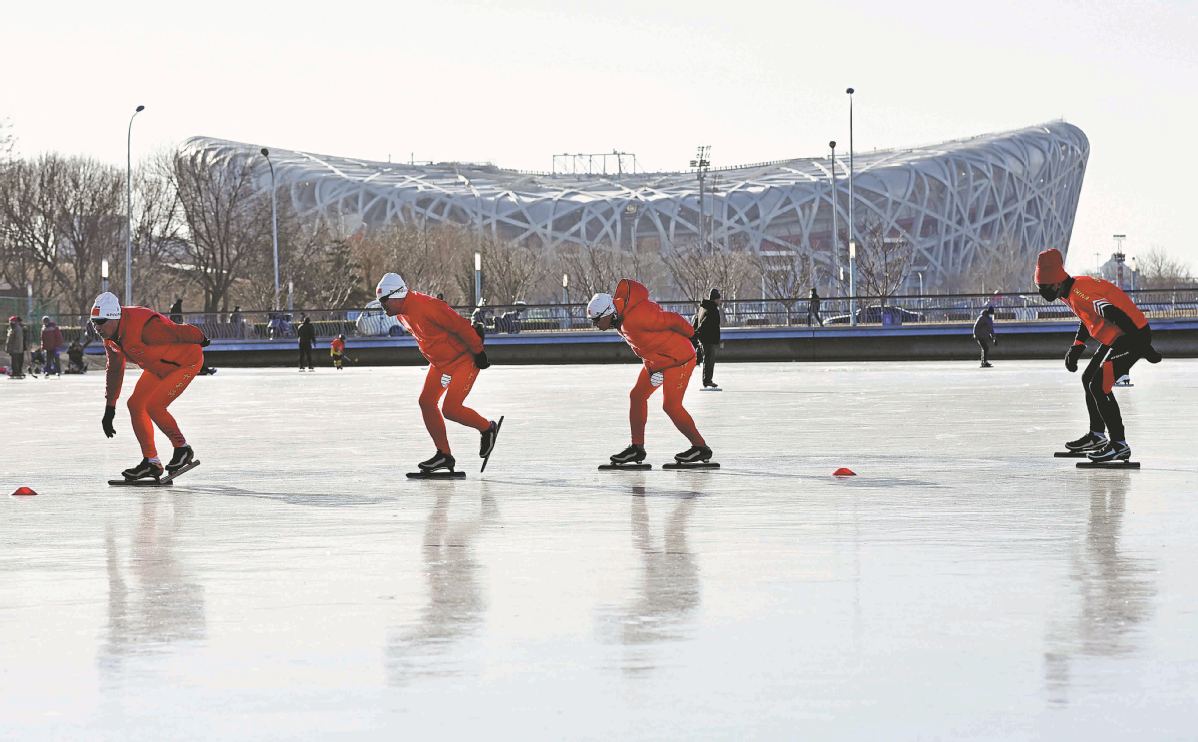 Winter Olympics to feature cultural elements, sustainable concepts, advanced technology
Faced with the challenges posed by the COVID-19 pandemic, Beijing is determined to give the world green, sharing, open and clean Winter Olympics in less than a month, after years of preparation.
Local residents, athletes, actors, office workers and children were among those who gathered in the city on Dec 26 to celebrate the start of the 40-day countdown to the Winter Games, which are scheduled to open on Feb 4.
The participants sang, painted, played ice games and cut a cake at the event in Beijing's Shijingshan district, where production of a documentary about China's winter sports development was also announced.
At a crucial time, with numerous countries still severely affected by the pandemic, Beijing will become the first city to host the Summer and Winter Olympics.
The most important task for the Chinese capital was to build professional and high-quality venues for the Winter Games. The municipal authorities not only built these venues on time, but also incorporated Chinese cultural elements, sustainable concepts and advanced technology.
Work on all competition venues in the city has been completed, and artificial snow is being produced for the Games at many of these sites.
Following a sustainable development concept, 11 of the 13 venues for the Games in Beijing were used for the Summer Olympics in 2008.
According to the Beijing Institute of Architectural Design (Group) Co, which was responsible for the design work for the Winter Games venues, those in the city being used for ice events can be adapted to stage summer sports.
The Wukesong Sports Center is one of the 2008 Summer Games venues being used-along with the Bird's Nest stadium, also known as the National Stadium, which will stage the opening and closing ceremonies for the Winter Olympics. The Water Cube-the National Aquatics Center-will host curling, while ice hockey will be staged at the National Indoor Stadium.