Curtain ready to rise on a sporting spectacular
Share - WeChat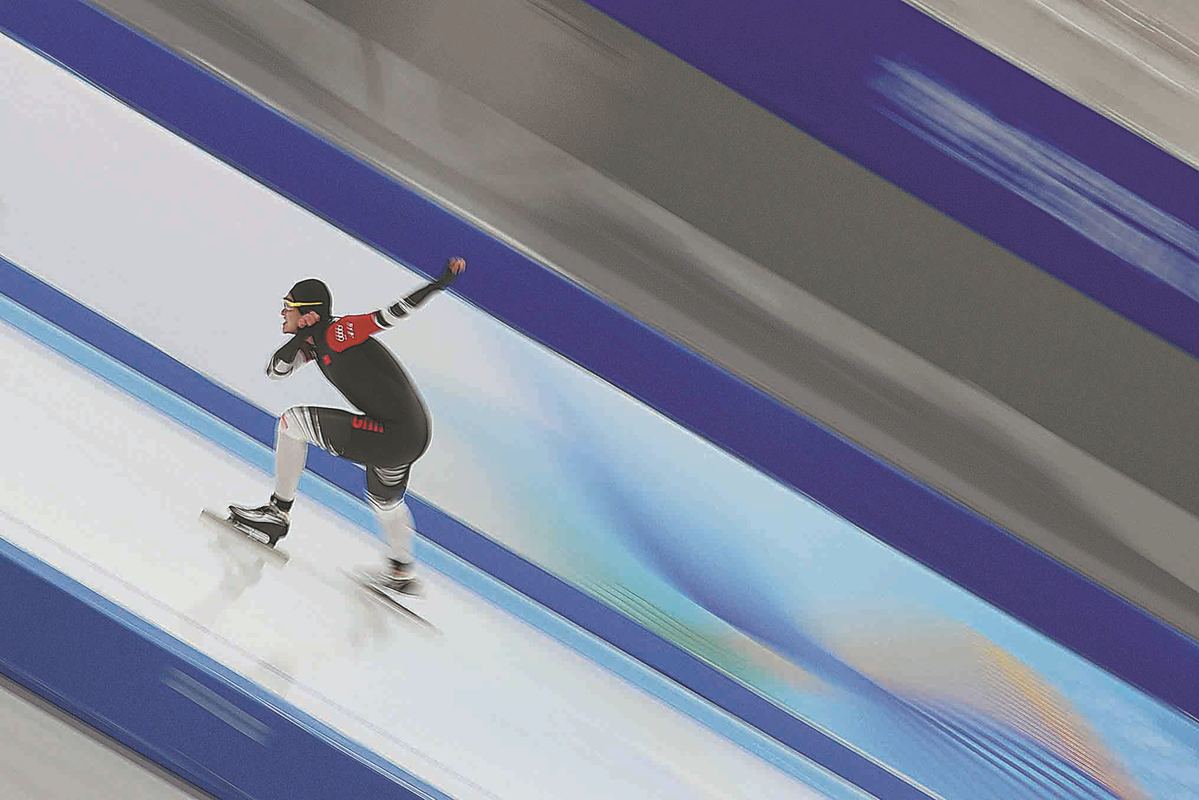 Capital Indoor Stadium, an older venue that was renovated for the 2008 Olympics, will host figure skating and short track events.
The Water Cube, which hosted swimming and diving during the 2008 Games, has been transformed into an "ice cube" for the Winter Olympics curling events. Decoration and renovation work at the venue included filling the main pool with removable and reusable steel structures.
Zheng Fang, chief designer for the renovation project, said the Water Cube has been given a smart upgrade. The display system uses 5G technology, providing additional details of the Games and enabling instant interaction with spectators during events.
The lighting system is also smart, while a green construction concept was adopted, in line with the nation's aim to reduce carbon emissions.
The only new outdoor venue in Beijing for snow sports is Big Air Shougang, located at Shougang Industrial Park in the western district of Shijingshan. The site features a steep, twisting ramp, which will remain in place after the Games.
Four Winter Olympics gold medals-two for snowboarding and two for freestyle skiing-will be decided at this venue.
Inspired by the Flying Apsaras fresco at the Mogao Grottoes in Gansu province, the ramp was designed to resemble a ribbon floating in the air.
Zhang Li, chief architect for Big Air Shougang and dean of the School of Architecture at Tsinghua University, said transformation of the industrial park, which was used to house a steel factory, centered on a cultural, sporting and leisure theme.
"Building a permanent Olympic venue at the park is the perfect expression of this theme," he said in an interview with China Central Television. "The sports it will host feature speed, light and freedom, and we've incorporated these factors in the ribbon design."