Inspections pave way for a greener future
Share - WeChat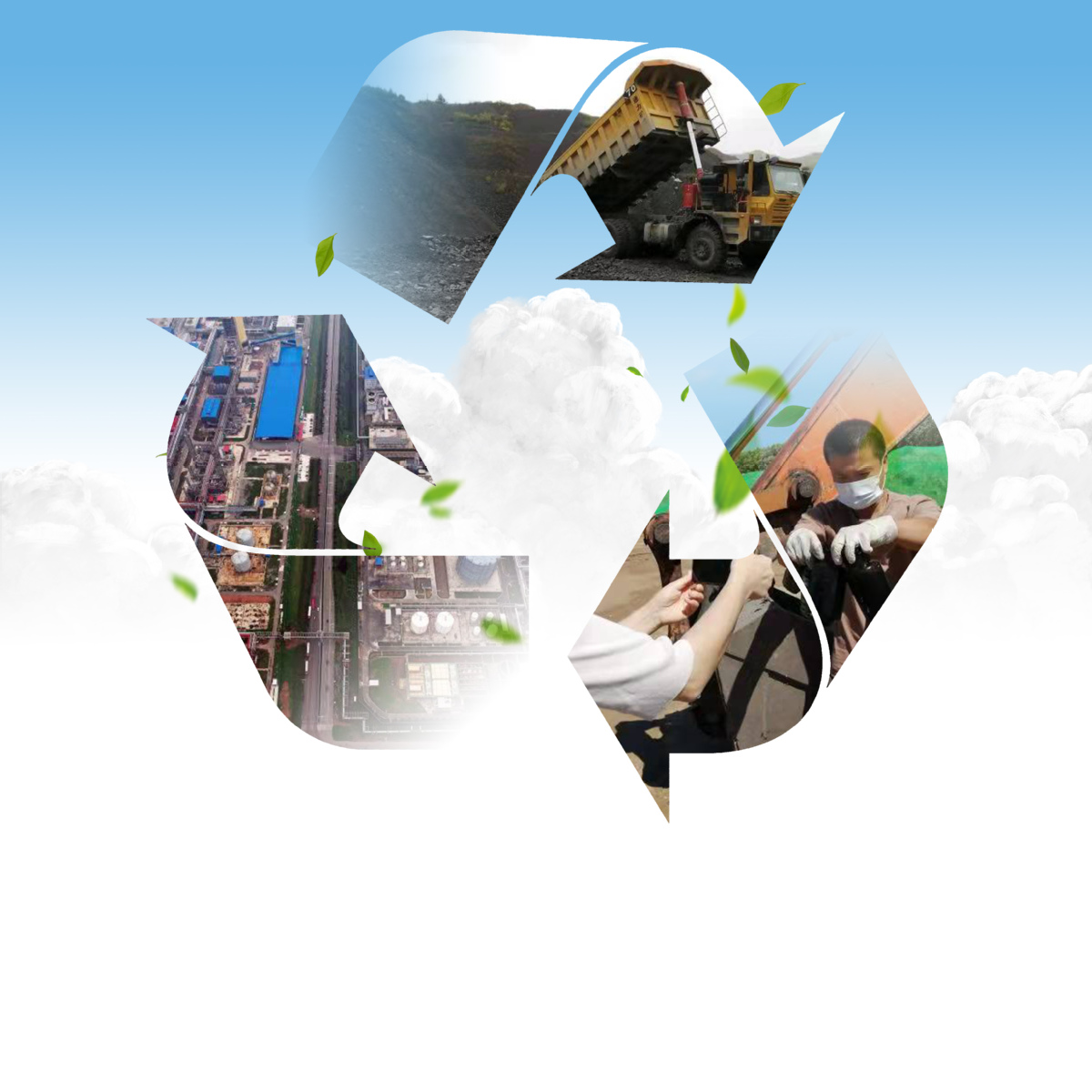 Work proves effective in promoting high-quality development
China has made unprecedented efforts to advance construction of ecological civilization-a core principle for the harmonious coexistence of humankind and nature.
As the nation forges ahead with building a "Beautiful China" by 2035, the authorities have carried out high-profile central environmental inspections. Introduced in 2016, this mechanism, promoted and spearheaded by the country's leadership, has been effective in promoting high-quality development.
Xu Bijiu, executive deputy director of the inspection office based at the Ministry of Ecology and Environment, said at a news conference in July, "Central ecological and environmental protection inspection is a major institutional innovation that Xi Jinping, general secretary of the Communist Party of China Central Committee, has planned for, made decisions about and promoted in person."
Inspection teams, headed by ministerial-level officials, report to a central group led by Vice-Premier Han Zheng, also a member of the Standing Committee of the Political Bureau of the CPC Central Committee.
Such inspections were included in a landmark resolution marking the Party's major achievements and experiences over the past century.
"We have carried out central environmental inspections, strictly investigating and prosecuting a number of major cases of ecological damage," the resolution stated.
Adopted at the sixth plenary session of the 19th Central Committee of the CPC on Nov 11, the resolution is the third of its kind in the Party's 100-year history.
Figures announced by the ministry after the first round of inspections from 2016 to 2018 provide solid evidence of endorsement for the resolution.
The inspections resulted in more than 40,000 companies being punished during the three years. In total, they were given penalties of almost 2.5 billion yuan ($392 million) and nearly 2,300 people were detained, according to the ministry.
While checking for environmental violations, inspectors have continued to reform their work to resolve problematic issues.
For example, most violations they find can be rectified, but local authorities may fail to ensure that some cases that occur in centrally administered State-owned enterprises are resolved quickly.
As a tailor-made solution to the problem, such enterprises were directly targeted in the second round of inspections. In July 2019, China Minmetals Corp and China National Chemical Corp became the first two central State-owned enterprises to be inspected.
Ma Jun, director of the Institute of Public and Environmental Affairs, an NGO, said that with a large number of subsidiaries nationwide, many central SOEs may leave a significant environmental footprint, as they have an "extremely large scale of energy consumption and emissions".
However, as they are controlled by the central government, this sometimes creates obstacles for local environmental authorities to regulate them. "Central environmental inspection could help remove these obstacles," Ma said.
In an interview with China Environment News, which is affiliated with the ministry, Lu Jin, chairman of China National Gold Group Co, commended inspection teams for their professional approach. Lu said the teams have the expertise needed to help his group address environmental problems, some of which are longstanding.
The company, a centrally administered SOE that was inspected this year, is headquartered in Beijing.
Lu said the nation's mining sector had experienced a period of extensive development marked by low environmental awareness and an inadequate legal and regulatory system. Some companies in the sector thought they could delay efforts to protect the environment.
Despite the group's determination to enhance such protection, Lu has found it challenging to change an outdated mindset that persists in some of the group's subsidiaries.
"Understanding the need for change never comes easily," he said. "It's very much like the requirement to fasten a seat belt after getting into a vehicle. Without compulsory measures, it's difficult to see rapid progress.
"If we could have had teams as professional as these earlier, many of our problems would probably have been found and addressed. Central environmental inspection not only reminds us to enhance environmental conservation, but also offers guidance and support," Lu said.
Inspectors also launched a pilot program last year, including departments at the State Council, China's Cabinet, in their work. They visited the National Energy Administration, or NEA, and the National Forestry and Grassland Administration as part of this work.
After a one-month inspection at the NEA, inspectors issued a highly critical report calling for the introduction of more measures to enhance the nation's renewable energy capacity.
In addition to stepping up supervision of power development in key regions, the report asked the NEA to accelerate the phasing out of outdated power production capacity.
Criticizing the view held by some NEA officials that ensuring power supply is the most important task for the energy sector, the report stressed that unreasonable distribution of energy production and the overexploitation of resources also needed to be addressed.
In late August, the NEA announced a plan to rectify its work practices.
It said it would "accelerate the establishment of a clean, low-carbon, safe and highly efficient energy system and institutional systems and mechanisms for the harmonious development of energy and the environment".
Key inspection tasks have also been adjusted promptly in line with national strategies.
Soon after the nation announced ambitious climate targets on Sept 22 last year-peaking carbon dioxide emissions before 2030 and going carbon neutral before 2060-the Ministry of Ecology and Environment said that projects with high energy consumption and emissions would be a key inspection target.
Since then, inspectors have exposed more than 70 cases, with about 13 percent of them involving so-called smokestack projects.
For example, after an inspection in Hubei province in August and September, Yangxin and Daye counties were criticized for their haphazard introduction of energy-intensive projects with high emission levels.
For example, construction of a total of eight smokestack projects in Huangshi Xingang Industrial Park in Yangxin, and Lingcheng Industrial Park in Daye, started without all necessary procedures being completed.
A circular issued by the ministry in late October said that with the acquiescence of parks' managing authorities and relevant local government bodies, "some enterprises conducted construction for an extended period of time".
People-centered principle
The inspection campaign has never wavered from its people-centered principle. As the landmark resolution stated, the inspections "addressed a number of environmental problems that had aroused strong public concern".
Once teams arrive in a region, inspectors announce a contact phone number and mailing address for whistle-blowers. In the first round of inspections, more than 212,000 reports were received from the public, with 179,000 of them transferred to local governments for further action.
The ministry said the handling of most of these cases had concluded, helping to solve some 150,000 environmental problems. The second round of inspections is continuing.
Significant changes have been made-for example, at the Lianjiang River in Guangdong province, which inspectors referred to as one of the most polluted watercourses in China.
Kong Shu, a resident living near the river, told China Environment News that people used to avoid approaching it as much as possible, as not only was it dirty, but also smelly.
Now, however, greenways and parks near the waterway, which is more than 70 kilometers long, are often bustling with activity, he said.
Treatment of the river, which had been polluted for more than 20 years, was only accelerated after inspectors visited it in 2016 and again in 2018 to check progress made by local authorities in rectifying environmental violations in the area, according to the ministry.
Zhang Xueqiao, deputy procurator-general of the Supreme People's Procuratorate, inspected Sichuan province in April and May and Henan province in August and September as a deputy team head.
China Environment News quoted Zhang as saying: "While taking part in an inspection, it's routine for us to receive daily reports from people about problems that concern them. In some of these cases, I conduct field verification to learn more about them and call for rectification."
He said many local governments are eager to show the achievements they have made, but inspection work is problem-oriented. "If we fail to listen to problems, the inspection will have no value," Zhang added.
He said reports from the public provide clues to problems and are always considered by his team.
"Every time I conduct site inspections, I feel as if I'm sitting an examination set by local residents," he said, adding that he would feel he had failed the exam if he did not find any problems.