Cases continue to rise in Xi'an
Share - WeChat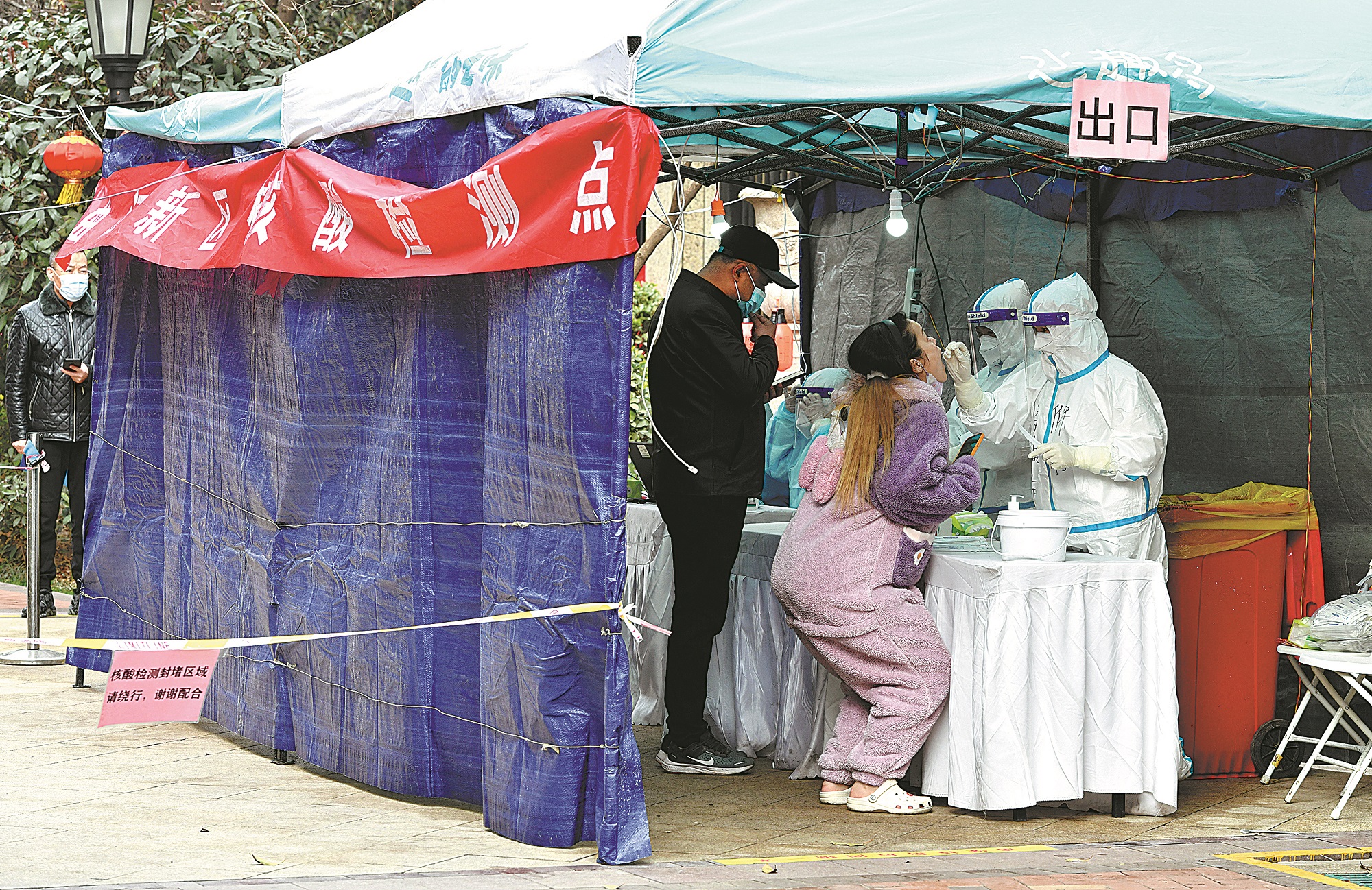 Airport designer dismisses rumors blaming air supply system for virus transmission
The number of confirmed COVID-19 cases has continued to increase in Xi'an, Shaanxi province, as the city stepped up mass nucleic acid tests and found more risk areas.
Lyu Yongpeng, deputy director of the city's health commission, said Xi'an reported 175 of Shaanxi's 180 confirmed cases on Monday, bringing the city's total number of confirmed cases to 811.
"The newly detected cases included five under the age of three and 20 over 60," he said at a news conference on Tuesday.
All patients have been sent to designated hospitals for isolated treatment and all were in stable condition, he said.
Liu Guozhong, Party chief of Shaanxi province, urged related departments to expand the mass nucleic acid testing safely and accurately to curb the virus' spread.
"It is really urgent to strengthen the prevention and control work in local universities and colleges to prevent the spread of the coronavirus on campuses," he said at a work conference.
Chang'an University in Xi'an is now the only high-risk area in the province.
According to Lyu, more than 12.31 million residents have had their samples collected for nucleic acid testing as of Tuesday. The city launched a new round of mass nucleic acid testing campaign on Monday.
To ensure social order and guarantee livelihoods, local police introduced strict measures to fight any illegal activities, including price gouging, fraud and causing a public disturbance.
Zhao Dahai, executive director of Shanghai Jiao Tong University-Yale University Joint Center for Health Policy, said the current epidemic situation in Xi'an is far from out of control despite the sharp increase in confirmed cases.
"More than half of the patients were detected from the close contacts that have been put under quarantine, and the other half were diagnosed from the mass nucleic acid testing, and that is enough to show that the city's strict anti-pandemic measures and policies of lockdown and mass nucleic acid testing campaign have achieved obvious results," Zhao previously told media.
Liu Xiaohua, a professor with the School of Architecture of Tsinghua University, dismissed the rumor that one of the transmission channels of this outbreak in Xi'an is the air supply system in Xi'an Xianyang International Airport.
"The air conditioning design at Xi'an Xianyang airport does not lead to the spread of the novel coronavirus," said Liu, who participated in designing the air conditioning system for Terminal 3 of Xi'an Xianyang airport.
Airport staff also responded that it should be impossible for the coronavirus to spread through the airport's air conditioning system.
"If the coronavirus spreads through the air conditioning system, it should not be only two passengers that have been infected at the airport," said the staff member, who did not want to be named.
Yang Yongtao, deputy head of the city's Chang'an district, said the supply of grains, edible oil, meats, vegetables, noodles, milk and eggs are adequate in major agricultural bazaars and supermarkets in his district.
Kang Ruoming contributed to this story.