Haidilao launches new dishes for 2022
Share - WeChat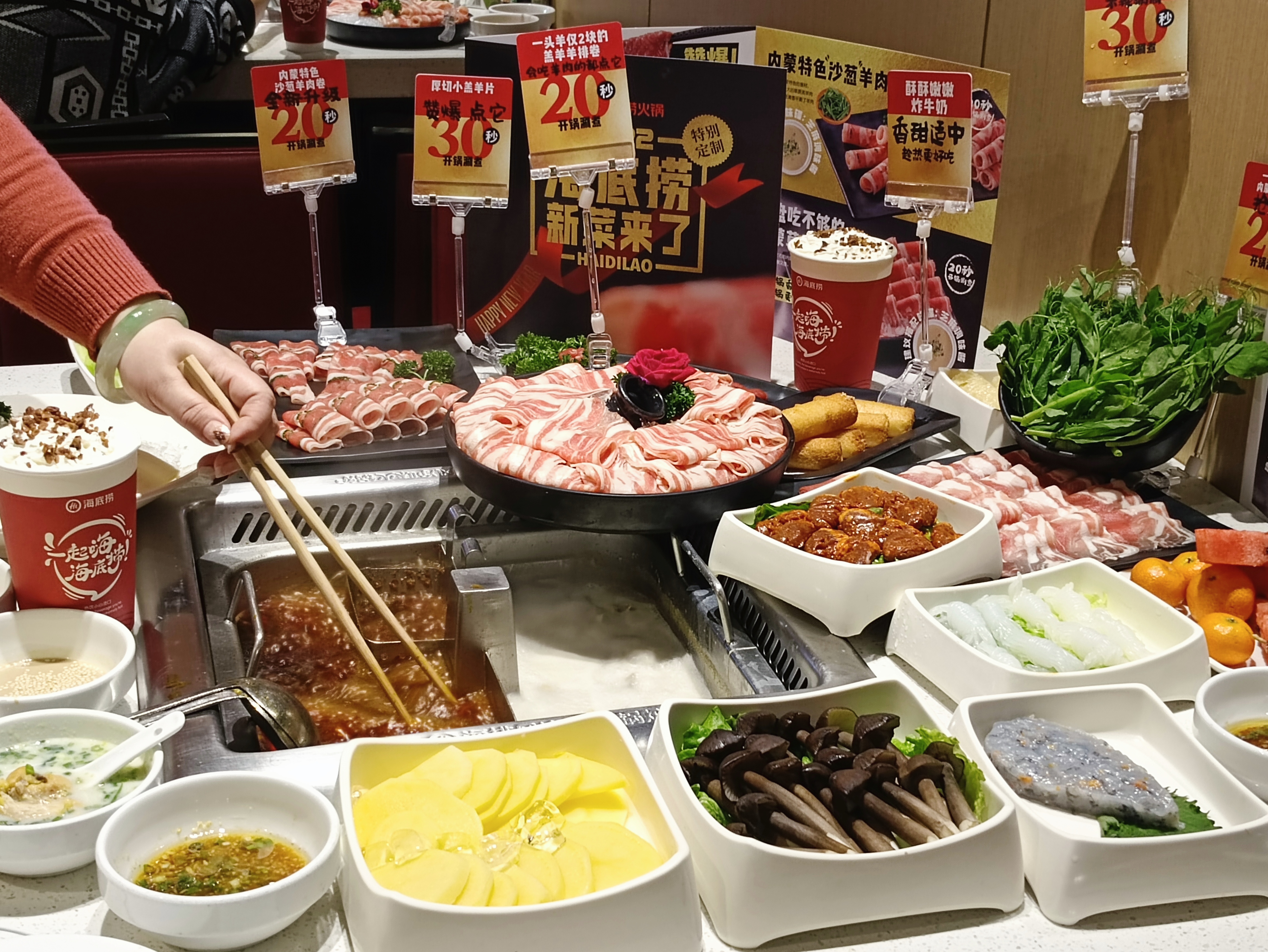 Haidilao, a popular Chinese hotpot chain, launched seven new dishes and said it would develop more dishes at a sampling event held in Shanghai on Monday.
The new dishes include a spicy hotpot soup made with rapeseed oil, beef tallow and three different kinds of peppers, four different types of lamb meat from Inner Mongolian, a side dish of pea leaves and a snack.
Song Qing, managing director of the company, said the company's R&D team created the dishes based on feedback from customers.
"We have seen our customers explore creative ways of eating hotpot at our restaurants and the new hotpot soup was also created based on the big data derived from our 80 million dinners," said Song.
She added that the company will continue to develop different seasonal dishes by drawing inspiration from customer feedback and researching the popular flavors in different regions.
Winter is the peak season for hotpot meals. The company said around 250,000 people have dined in their restaurants in Beijing and Shanghai over the past three days.
Founded in 1994, Haidilao now operates around 1,000 chain restaurants in 14 countries and regions.