Rural students in Xichou receive free eye care
Share - WeChat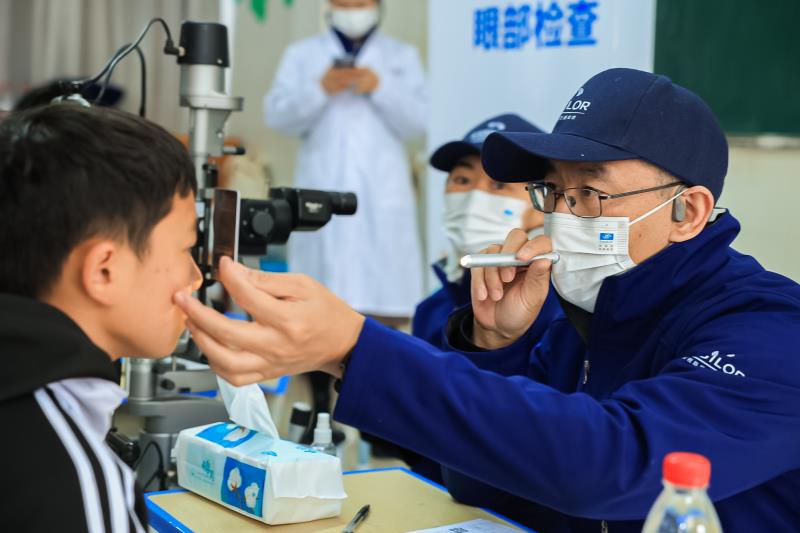 The Essilor Vision Foundation, the Education and Sports Bureau of Xichou county of Yunnan province, and Education In Sight, a local non-profit organization, performed vision screening and fundus examinations for more than 1,100 primary and middle school students in the mountainous county from Dec 20 to 22.
A total of 987 students were also prescribed free glasses.
With the support of the Essilor myopia management team, the event gathered some of the country's leading ophthalmologists as well as industry partners to provide a range of vision health services and lectures that taught students how to improve their quality of learning and living.
Statistics show that a high proportion of students in China have medium- or high-level myopia. In Xichou county, where economic development is relatively backward, teenagers generally lack knowledge of vision health and face difficulties in obtaining medical treatment and prescription glasses.
During the event, the organizers also donated 3D pop-up books about vision care to the students to help them learn about eye protection.
"The Xichou project is another achievement of our joint efforts with the government, medical institutions, enterprises and media to manage myopia through charitable actions," said Kok Leong Lim, a council member of the Essilor Vision Foundation and the president of the Essilor Greater China vision care division.
"In the future, we'll continue to gather forces from all sectors of society to build a vision health ecosystem that can help prevent and control myopia among teenager and youths in a sustainable way."
Since its launch in 2015, the welfare project has conducted more than 1,500 lectures on eye care, vision screening for more than 2.55 million children and adolescents, and donated free glasses to more than 200,000 students in 27 provincial-level regions in China.