Regina Ip blasts West's criticism of HK's LegCo election
Share - WeChat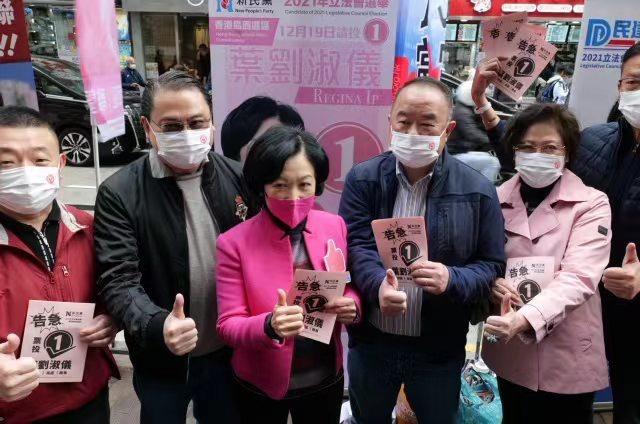 Regina Ip Lau Suk-yee, a member of the Executive Council and re-elected lawmaker, on Tuesday condemned the Western world's interference in Hong Kong affairs, saying their so-called criticism of the city's just-concluded Legislative Council election and democracy are misplaced and unreasonable.
Ip was responding to a joint statement issued by the Five Eyes alliance - the United States, Australia, Britain, Canada and New Zealand - after the polls closed on Sunday. The election is the first LegCo election held under the city's revamped electoral system.
In addition to the Five Eyes, the European Union and the Group of Seven expressed "grave concern" over the election's results.
"There are a lot of Western theories about democracy, but look at what such a system has done to the West," Ip said in a video interview with China Daily.
"The more elections are held, the more polarized Western societies have become. Under the system,decisions are not made by the people," Ip said.
She said some Western countries' decisions are actually made by the parties, and they put party interest above the interests of the people.
Ip said that Hong Kong should correct the ills of Western democracy and serve as a shining example of a new democratic system that is oriented toward serving the common good of the people.
She also said that the US' expanded sanctions over five Chinese mainland officials based in Hong Kong are unreasonable and unjustified.
"They are meddling in our internal affairs. They have no right to tell us what to do about our own political system or our own security," Ip added.
Ip, who was re-elected in Sunday's LegCo election, said she thinks the new legislature will be more broadly representative than the old one.
"We will be joined by many elites, experts in law, finance, corporate management, and I'm sure they will be real assets to the legislature and to the government, and will help propel the government to improve the governance of Hong Kong and to speed up our economic development," Ip said.
She also pledged she and other lawmakers will continue to work hard, continuously, assiduously for a better Hong Kong.