Fishing ban proposed for Yellow River Basin
Share - WeChat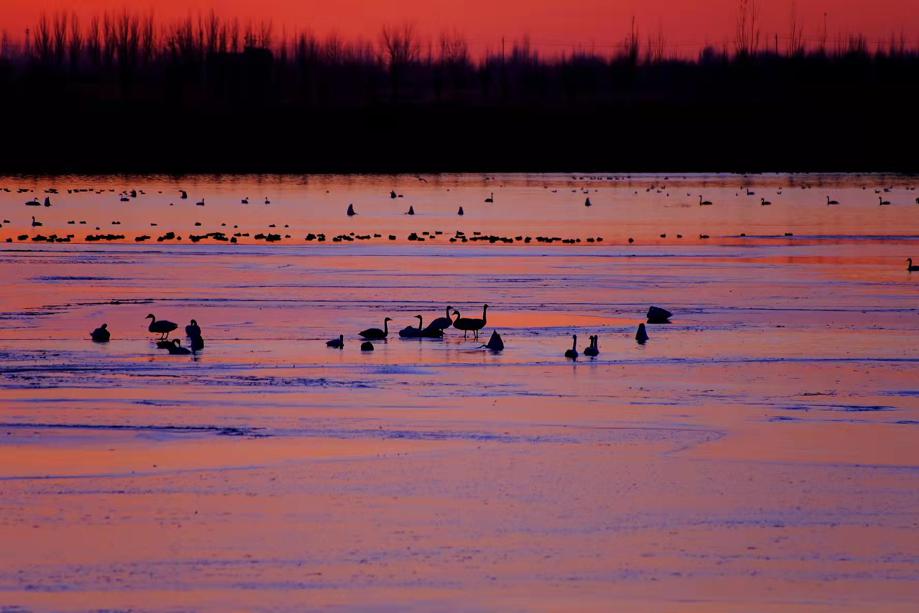 China plans to introduce a fishing moratorium in key water bodies in the basin of the Yellow River, the country's second longest, and restrict the development of smokestack industries there to conserve the watercourse dubbed the mother river, according to a draft law unveiled on Monday.
It will be compulsory for governments above county level to offer necessary support to fishermen while fishing is banned, said the draft law on protecting the Yellow River, which was submitted to an ongoing session of the Standing Committee of the National People's Congress, the country's top legislature, for first reading on Monday.
A series of other measures, including building artificial breeding bases for endangered aquatic species, will also help remediate the ecosystem in the basin, it said.
For projects that hinder the breeding migration of fish, channels will be built to facilitate their passage, it said, and connections between rivers and lakes will be restored.
Fishing techniques that jeopardize resources will be banned, including those using explosives and poison, it said.
When reporting to the committee on Monday, Li Guoying, minister of water resources, said a fishing moratorium is one of six major measures included in the draft law to improve the river basin's conservation and remediation.
All the measures are drafted based on protection needs of different areas in the basin, including the river's source region, the Loess Plateau through which the watercourse passes and the Yellow River Delta, he said.
Previously, the Yangtze River Protection Law, the country's first law for a specific river basin, banned fishing in all natural waterways in the basin of Asia's longest watercourse, including its main tributaries and lakes. The law came into force on March 1.
The draft law on the Yellow River also rules that projects with high energy consumption and emissions will be highly restricted.
"The industrial structure and layout in the Yellow River Basin should be in line with the environmental carrying capacity of its ecosystem and resources," it said.
Existing smokestack industries in the basin, including steel, coal-fired power generation and chemical, will need to pass government examination on clean production. Governments above county level will be tasked to help companies make production cleaner and more energy efficient, according to the draft.
Chinese central authorities have attached increasing importance to conserve the Yellow River, especially since the 18th National Congress of the Communist Party of China in 2012.
Aside from many instructions on matters related to the watercourse, President Xi Jinping has visited all provincial regions the Yellow River runs through, and has been to river banks on multiple occasions.
Xinhua contributed to this story.