Senior slope master sees solid future for winter sports
Share - WeChat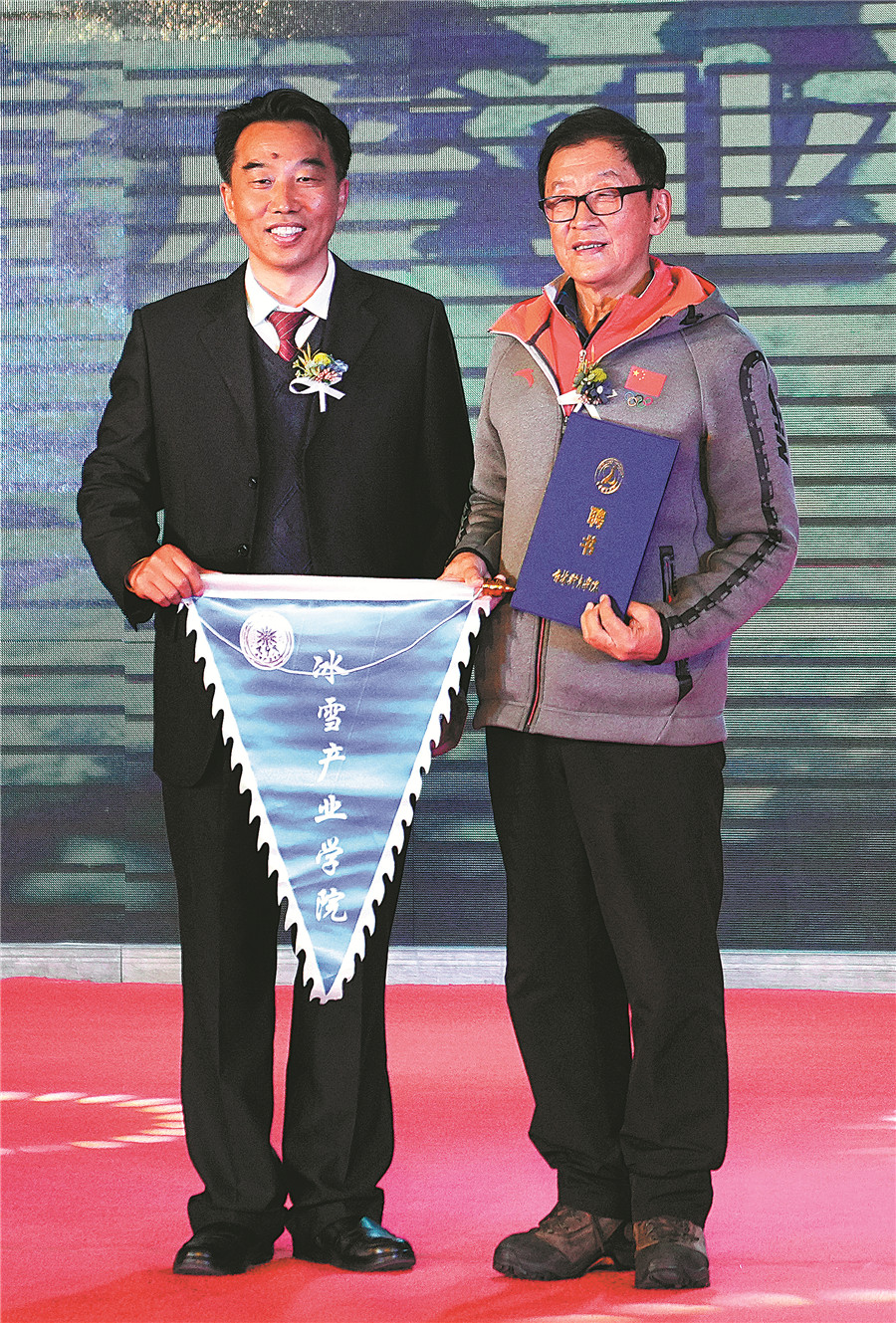 In December that year, together with the Chinese Ski Association and other organizations, Altay organized a news conference at the Great Hall of the People in Beijing to announce that the prefecture was the cradle of skiing.
On Jan 16, 2007, the prefecture was awarded an entry in the Guinness Book of World Records as "the earliest site of skiing".
After retirement in 1998, Shan spent time researching the history and culture of skiing, as well as giving speeches and promoting winter activities at campuses across the country.
On Oct 25, he was named honorary dean of the College of Ice and Snow Industry at the Jilin Institute of Physical Education.
"I hope more people will participate in winter sports," he said, noting increased enthusiasm as the Winter Games approach. "I also hope to see the blossoming of China's ice and snow industry."