Senior slope master sees solid future for winter sports
Share - WeChat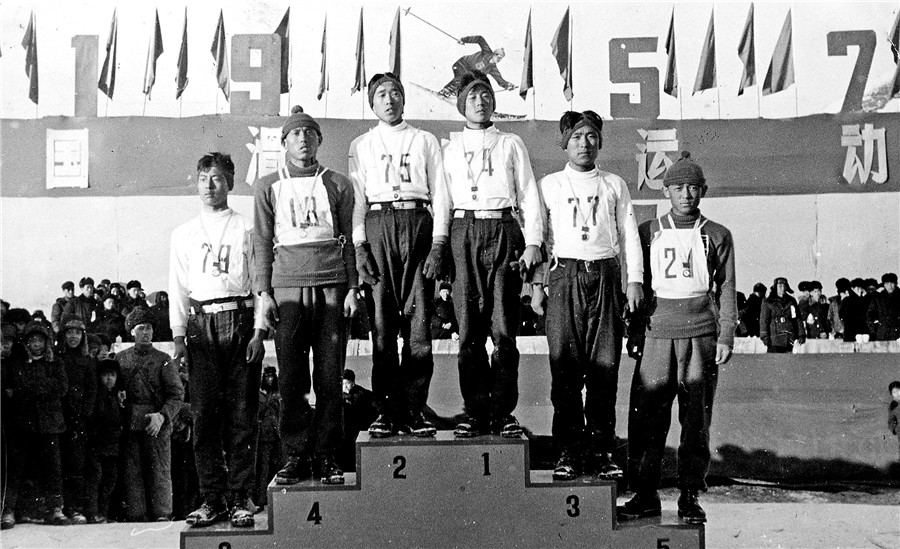 In 1954, China began to promote winter sports in its northeastern regions, and Tonghua established its first cross-country ski team. Shan joined when he was 16. "Conditions were really tough at the time," he said. "We didn't have good equipment. We had to make skis out of wood by ourselves. But I kept practicing hard and had the confidence to perform well."
At China's first National Ski Games in 1957, he won a gold medal for the 10-km cross-country event, which was the opening competition, becoming China's first ski champion in the process.
Between 1957 and 1960, he won 10 medals at different national competitions, including five golds.
Due to injuries, he retired from skiing when he was 24 but didn't stray far from the sport he loved. Over the years, Shan has been a ski coach, secretary-general of the Chinese Ski Association and head of the Chinese ski team, branching out to cover various skiing events, including downhill racing. He has made it his mission to encourage appreciation for winter sports among as many people and in as many places as possible.
In 1995, Shan visited the Chongli district in Zhangjiakou, Hebei province, to look for a location for skiing activities, especially racing. His visit changed Chongli's fate.
"The topography is good for skiing. Chongli's large forest area also makes for a good environment," he said. "Plus, it's close to Beijing, with an expressway linking the two."
Over the years, Chongli built several ski resorts and was chosen as one of the main venues for the 2022 Winter Olympic Games.
In 1993, when Shan got news that ancient skis made of animal skins had been unearthed in Altay prefecture in Northwest China's Xinjiang Uygur autonomous region, he became firmer in his conviction about where skiing first originated.
Over the next few years, he visited Altay numerous times, uncovering evidence to support his opinion.
In 2005, he discovered rock paintings there depicting skiing, which came as a great surprise.
In January 2006, he organized a symposium during which the Altay Declaration was issued. This stated that the people of Altay began skiing about 10,000 years ago.