Senior slope master sees solid future for winter sports
Share - WeChat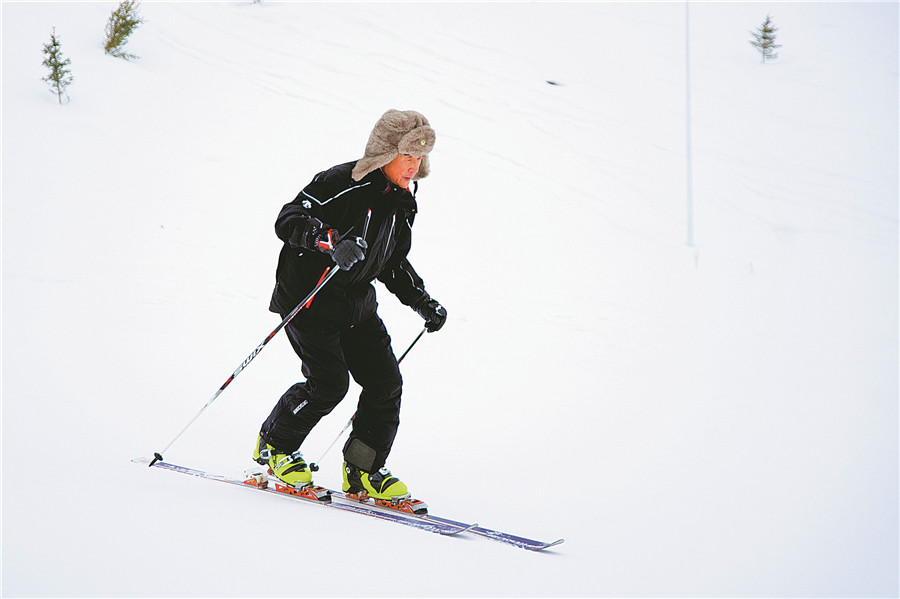 China's first ski champion hopes Olympic Games will stoke national passion
For seven decades, Shan Zhaojian has poured all his enthusiasm into winter sports.
When he was a child, the now 83-year-old spent most of his winters on snow, wearing everything on his feet from broken iron basins to snowshoes made of straw.
When he finally got a pair of cross-country skis, he became a national champion, winning three gold medals for the 5-kilometer cross-country, 10-km cross-country and ski relay events at China's first National Ski Games in Tonghua, Jilin province, in 1957.
"Even after half a century, I still vividly remember the moment I stood on that podium," he said. "I was proud of what I'd achieved after years of hard work."
Shan was born in Tonghua, a city known for its plentiful ice and snow, as well as its long history of skiing.
"There weren't many other forms of amusement at the time because of poverty and underdevelopment," he said. "Playing in the snow brought me great happiness as a child."