Efforts to study TCM's clinical efficacy on virus
Share - WeChat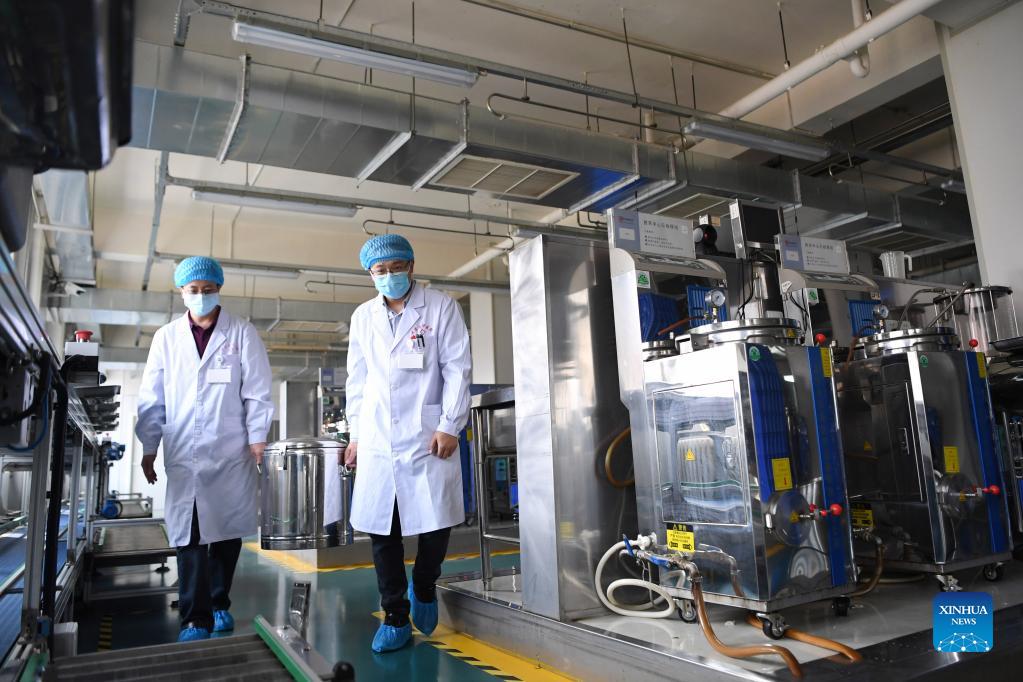 China will ramp up efforts to accumulate evidence on traditional Chinese medicine's efficacy against COVID-19 and clarify how it works, TCM officials and experts said on Thursday.
TCM has played a significant role in treating COVID-19 patients throughout the country's battle against the disease, said Li Yu, director of the National Administration of Traditional Chinese Medicine's department of science and technology.
"While advancing the provision of standard TCM therapies, we are also focusing on gathering more clinical proof, improving the quality of such evidence and deepening research into their working mechanisms," he said during a news briefing.
Li said a national-level project was launched recently to promote fundamental research into TCM's efficacy in preventing and treating viral pneumonia.
"The development of TCM still faces a number of difficulties, in particular challenges in clearly explaining its mechanism," he said.
Li said more clinical tests and real-world studies will be performed globally as part of efforts to elevate TCM's role in fighting the pandemic.
The administration has introduced TCM treatment plans to more than 150 countries and regions, and provided TCM products to over 10 countries and regions in need. TCM experts have also been dispatched to over 28 countries and regions to aid their fight against the novel coronavirus, said Wu Zhendou, head of the administration's international cooperation department.
Zhang Zhongde, vice-president of the Traditional Chinese Medicine Hospital of Guangdong Province, said that during an outbreak in Guangzhou, the provincial capital, in May and June, 118 of the 166 local infections had received only TCM therapies, and 57 high-risk cases had been prevented from developing into serious infections.
"The clinical outcome is very good," he said. "The key to delivering TCM therapies is to analyze symptoms and the condition of patients and determine the pathogenesis of the disease."
Zhang said TCM experts are keeping a close eye on the new Omicron variant and will continue to explore its key features and prognosis while integrating time-honored TCM theories.
"We are in the process of collecting clinical symptoms of patients with the new variant," he said. "Once a new case emerges, we will be on-site to gather more information and evidence, and compare them with previous infections to devise targeted treatment plans."