Beautiful sight and sound in the cultural darkness
Share - WeChat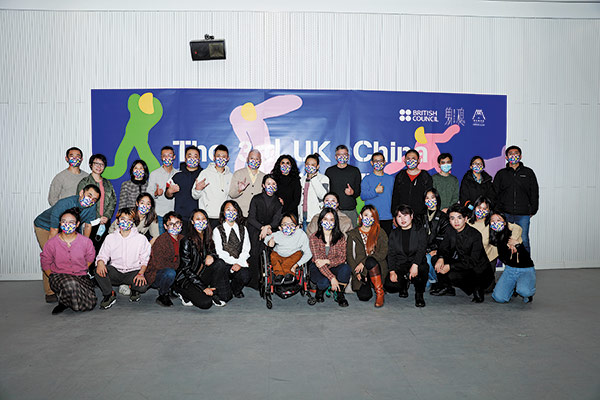 As the pandemic continues to affect people worldwide, it is often the most vulnerable who face the greatest challenges. Despite difficulties there have been many signs of resilience, hope and moments of unity where people from many varied backgrounds have come together to take part in cultural experiences.
Beijing Minsheng Art Museum, the Beijing Body ON&ON Culture Center, the latter committed to developing disability arts in China, and the British Council joined to hold the UK-China Disability Arts Forum on Dec 3, International Day of the Disabled, focusing on "inclusiveness, communication and creation".
The Chinese writer and theater director Chen Si'an, the illustrator and symbiotic dancer Zhai Jin, the visual artist Liu Yi, the British artist, producer and curator Cathy Mager, and the composer Ben Lunn were invited to talk about disability art communication and creation. They advocate openness and diversity, saying effective communication provides more opportunities for artistic creation.
Ge Huichao, founder of Body ON&ON, says:"Our ideal has always adhered to connecting different ethnic groups and civilizations with art as a medium, based on body and mind. Promoting social inclusiveness is also the main theme of the forum. We believe in the power of inclusiveness, communication and creativity, and look forward to having more organizations, institutions and practitioners joining the trend."
Most Popular