Broiler breakthrough for Chinese chicken
Share - WeChat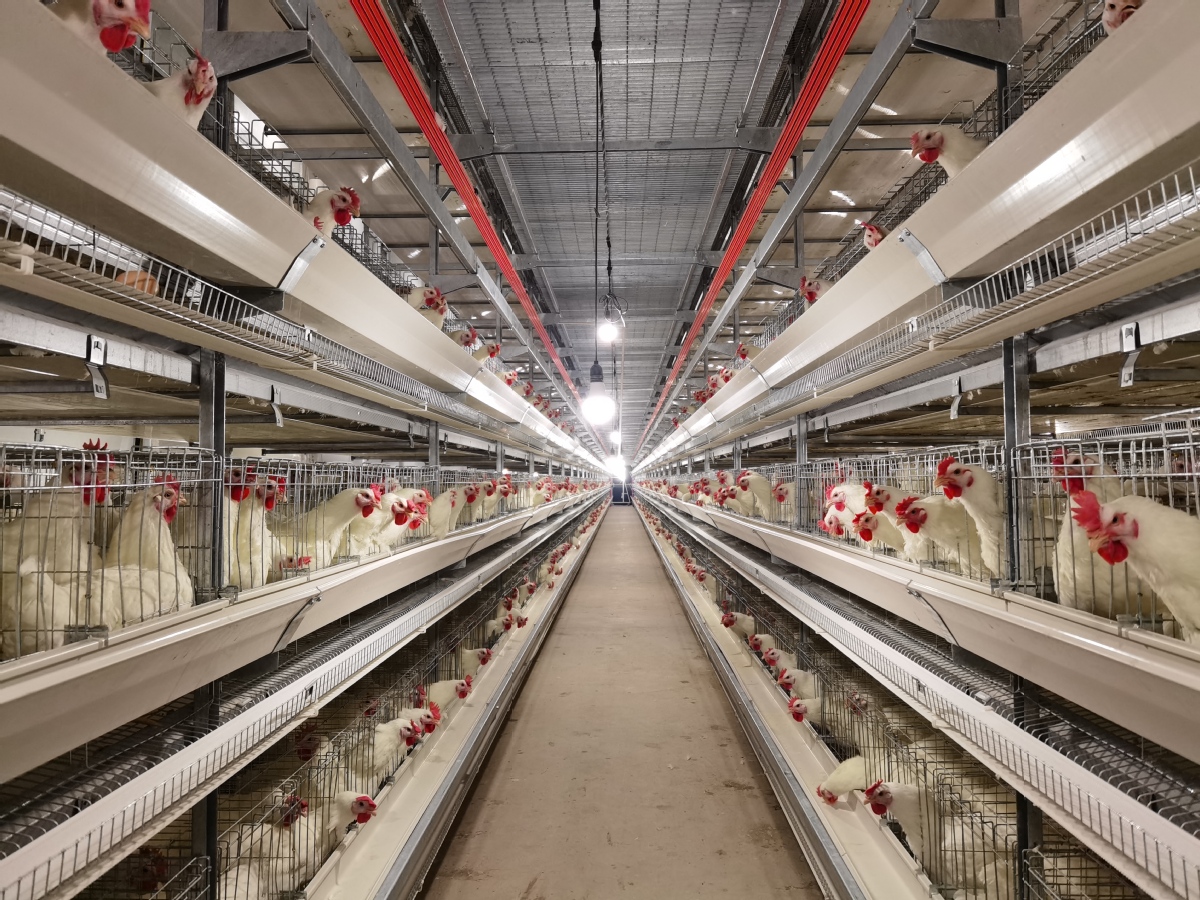 China has independently developed white-feather broiler breeds, breaking the country's 17-year reliance on imported genetic resources for the chicken.
The national committee for livestock and poultry genetic resources has approved three new varieties-Guangming 2, Shengze 901 and Wode 188-meaning that domestically bred broiler varieties will appear on the Chinese market, the Ministry of Agriculture and Rural Affairs said early this month.
At a news conference held on Wednesday to officially release the Guangming 2 variety, which was codeveloped by the Chinese Academy of Agricultural Sciences' Institute of Animal Sciences and Xinguang Nongmu Co in Foshan, Guangdong province, the institute and the company signed a contract on the industrial development of the new variety in the next 10 years.
Chinese people consume more chicken than any other meat except pork. Last year, the country produced 18.6 million metric tons of chicken, with white-feather broiler accounting for 52.4 percent, the academy said.
China developed a domestic broiler breed in the 1990s, but it was wiped out by a disease outbreak in 2004. Since then, the country has relied on imported genetic resources of white-feather broiler chicken, importing 800,000 to 1.2 million breeding broiler sets-each consisting of one rooster and 10 to 15 hens-every year to meet domestic demand for foods including fried chicken.
Wen Jie, chief scientist for the national broiler industry technology system, and his team prepared to work on core technology for the broiler in 2009, and called on enterprises to launch independent breeding.
In 2019, Guangming 2 eggs were sent to Yangzhou, Jiangsu province, for performance testing, and the new variety completed a pilot test involving 2 million broilers in Shandong province.
Wen, also deputy director of the animal sciences institute, said Guangming 2 grow fast and the breed's feed-conversion rate is high, which means it can effectively digest more fodder and absorb more nutrition.
"The slaughter weight of a 42-day-old broiler reaches 2.8 kilograms, which is suitable for producing split chicken and is convenient for making fast food, group meals and deep-processed products," Wen said.
"Its major performance is on par with the similar variety cultivated overseas, and has advantages in meat quality."
Cooperation between research institutions and enterprises contributed to the success of independent breeding, Wen said, while financial support from agricultural authorities promoted the scientific research. The institute was rich in talent and scientific achievements, while the company excelled in funding and industrialization, he added.
Wang Zongli, head of the National Animal Husbandry Service, said Guangming 2 and the two other new varieties are breakthroughs for the domestic production of white-feather broilers, and will contribute to ensuring the supply of poultry in China.
"We will keep supporting the country's seed industry and using more domestic breeds to make sure that Chinese people hold their own bowls of meat, eggs and milk," Wang said.
Feng Zhongwu, vice-president of the academy, said the approval of the new varieties is only the first step in developing white-feather broiler breeding.
"We will strive to make Guangming 2 account for 10 percent of the domestic market by the end of the 14th Five-Year Plan (2021-25), and we hope the market share of domestic white-feather broiler varieties will exceed 60 percent by 2035," he said.