China pushing development of vaccine against Omicron
Share - WeChat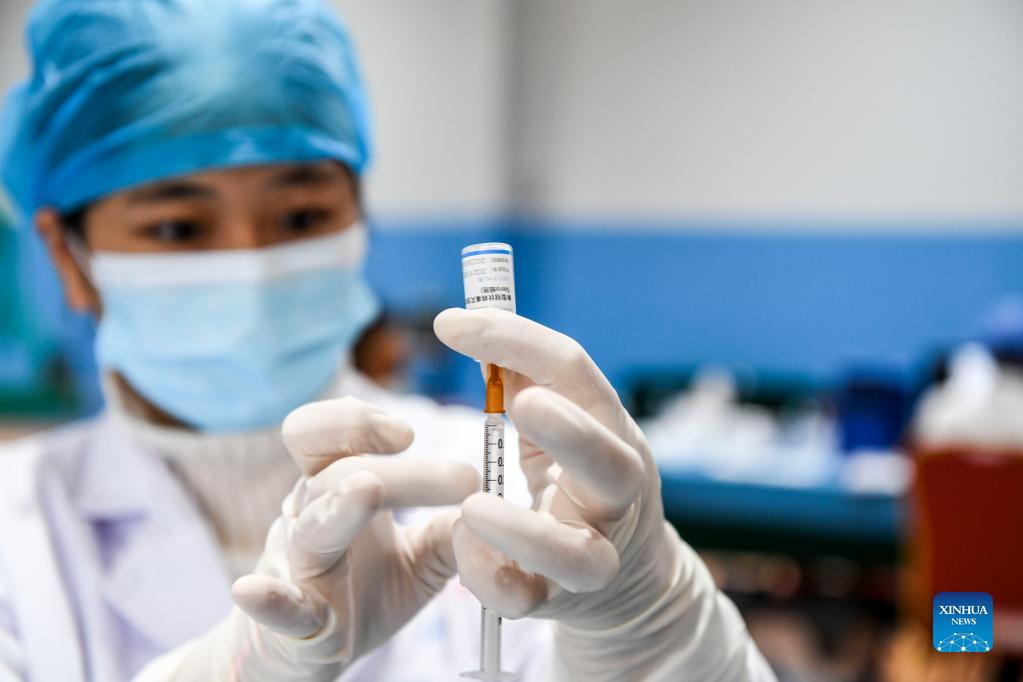 China is rapidly advancing development of COVID-19 vaccines targeting the Omicron variant, a health official said during an interview with China Central Television on Thursday.
Zheng Zhongwei, a National Health Commission official who heads China's COVID-19 vaccine development task force, said preliminary analysis suggests that the new strain is more transmissible than the Delta variant, but it is too early to determine if the Omicron variant would diminish the efficacy of existing vaccines.
"We think the majority of vaccines remain effective," he said. "Despite the possibility of some degree of immunity escape, our initial finding is that they still have marked effects on preventing severe diseases and deaths."
Zheng said domestic vaccines have demonstrated efficacy against all major variants circulating in different regions. As a precautionary measure, domestic vaccine developers have begun research into doses tailored to tackle various new strains.
"When the Delta variant became the dominant strain, we had already created vaccines targeting it, with some already entering clinical trials. Our goal is to step up preparedness, but they may not eventually be put into use unless all vaccines in use are found to be ineffective," he said
"We are also accelerating the development of different types of vaccines targeting the Omicron variants," he said, adding that early preparations will enable the country to deploy new vaccines when the situation calls for it.