Actions save lives, boost prosperity
Share - WeChat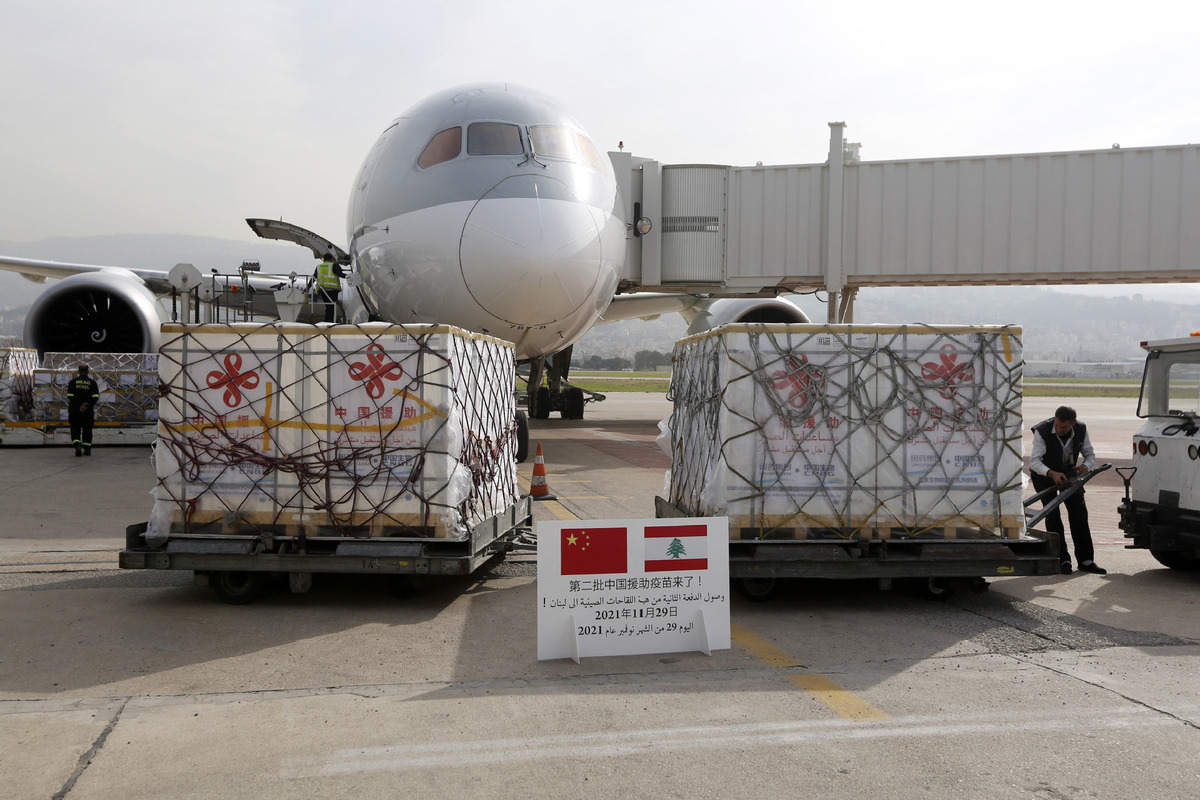 Xi's push for pandemic response advances world's people-centered development
Editor's note: China Daily presents a series of reports illustrating how the Global Development Initiative, proposed by President Xi Jinping, will help countries around the world to shore up robust, green and more balanced growth amid unprecedented challenges. This is the third installment of the series.
Leaders, officials and senior experts from around the world are urging countries to stay true to "people-centered development"-a belief pursued by President Xi Jinping and China-to effectively tackle the mounting fallout from the COVID-19 pandemic.
Martin Raiser, the World Bank's country director for China, warned that the pandemic is "worsening global inequality", as "the advanced countries are recovering quickly, while low-income countries in 2021 will grow at the lowest rate in the past 20 years".
The pandemic "has had a devastating impact" on low-income countries' health and education systems, and as a result, "more than a billion schoolchildren have lost several weeks or months of effective learning, with a potential reduction in lifetime earnings of $10 trillion", he told China Daily.
Raiser urged the global community to act quickly to support the most vulnerable countries. "The remaining gap in access to vaccines needs to be closed," he said.
More than a year ago, Xi said at the 12th BRICS Summit, "All our efforts, from clearing the impact of COVID-19 and getting back to a normal life, to ending conflicts and humanitarian crises, ultimately depend on people-centered development."
At the 76th Session of the United Nations General Assembly in September, "staying committed to a people-centered approach" was one of the six points of the Global Development Initiative that Xi proposed.
"Development is meaningful only when it is for the people's interest, and can sustain only when it is motivated by the people," Xi said at a ceremony in October celebrating the 50th anniversary of the restoration of the People's Republic of China's lawful seat at the UN.
Muhammad Zamir Assadi, a Pakistani political commentator and journalist with Independent News Pakistan, said, "The people-centered approach has saved millions of lives not only in China but also around the globe, as this thought process led the campaign of sharing benefits with other countries."
Noting that the people-centered philosophy is part of China's long-term practices, Zamir said China "has proved that suddenly erupting crises and challenges are not difficult to handle" if deep-rooted policies are adopted and solid action taken.
This philosophy aims for a win-win situation, and "those Western countries under the approach of unilateralism only stood for their own public by ignoring even their allies, which showed their selfishness and self-centered approach".
"It is the era when international citizens are looking forward to collaboration," he added. "A self-centered approach and closed-mindedness cannot go forward."
Dong Guanpeng, a professor and dean at the Communication University of China's School of Government and Public Affairs, said, "Many countries see China's people-centered development philosophy as a light at the end of tunnel after they went through frustration and even meltdowns as the pandemic loomed large."
"Nations spontaneously work with the country that has achieved success in development and has rejected exploiting other nations or political gaming. That's why China wins recognition from so many countries in this regard," Dong said.
Dong noted that Xi, while elaborating in September on the relation of human rights, livelihood and people-centered development, said countries "should safeguard and improve people's livelihoods and protect and promote human rights through development".
"This set of theories tells the truth that human rights will be baseless without improved public livelihood, and public well-being will be a blank check if human rights are not secured," Dong said.
China has won support around the world for its call for a people-centered approach in dealing with the pandemic as well as its actions for narrowing the world's vaccination gap.
At a general debate of the 46th Session of the United Nations Human Rights Council in March, Chen Xu, China's permanent representative to the UN Office at Geneva, delivered a joint statement on behalf of over 100 countries, saying that a global response should be "people-centered, gender-responsive, with full respect for human rights".
The China International Development Cooperation Agency confirmed last month that China has provided more than 1.8 billion doses of COVID-19 vaccines to the international community.
President Xi announced on Nov 22 that China is ready to donate an additional 150 million doses of COVID vaccines to member countries of the Association of Southeast Asian Nations, and on Monday he said China will provide another 1 billion vaccine doses to Africa.
In October, six crucial areas for boosting COVID-19 vaccines' reach to the global public-research and development, supply chain, intellectual property exemption, trade, mutual recognition by authorities and financial support-were outlined by the Global Vaccine Cooperation Action Initiative proposed by Xi while addressing the G20 Leaders' Summit.
These six priority areas constitute a well-designed, feasible set of policy solutions that could be realized through tangible actions, analysts said.
Jia Jinjing, deputy dean of the Chongyang Institute for Financial Studies at Renmin University of China in Beijing, dismissed speculation that the Chinese initiative competes with the COVAX international vaccine project led by organizations including the World Health Organization.
"China advocates that vaccines should be used as a global public good, and it opposes using them as a political tool. COVAX mainly offers a distribution and circulation mechanism, and China's initiative is compatible with COVAX," he said.
In addition to global vaccination teamwork, Xi has pioneered efforts to improve the global governance system and dialogue venues that have in part failed to boost the say of low-income countries, experts said.
The International Forum on COVID-19 Vaccine Cooperation, proposed by Xi in May last year at the Global Health Summit, was held successfully in August this year.
Xu Xiujun, director of the International Politics and Economics Department of the Chinese Academy of Social Sciences' Institute of World Economics and Politics, said the evolving Chinese solutions and proposals made by Xi at conferences help to "narrow the gap between developed countries and developing countries, as well as the wealth disparity within countries, both widened by the pandemic".
"The problems of the North-South gap mainly stem from the unfair, unreasonable international division of labor and the global governance system," Xu said.
Martin Jacques, a former senior fellow at Cambridge University's Department of Politics and International Studies, said that China "has set a singular example to the world in the sheer competence of its governance" in its fight against COVID-19.
"And with common prosperity, it can show the world how society can be more equal, fairer and more inclusive-a new kind of society for the 21st century," he said at a webinar on Nov 6.
Michelle Bachelet, UN high commissioner for human rights, said at the WHO Global Evidence-to-Policy Summit on Nov 15 that countries that "were swayed by political arguments and misinformation suffered more fatalities".