Xi's speech at FOCAC Ministerial Conference injects impetus into building China-Africa community with shared future
Share - WeChat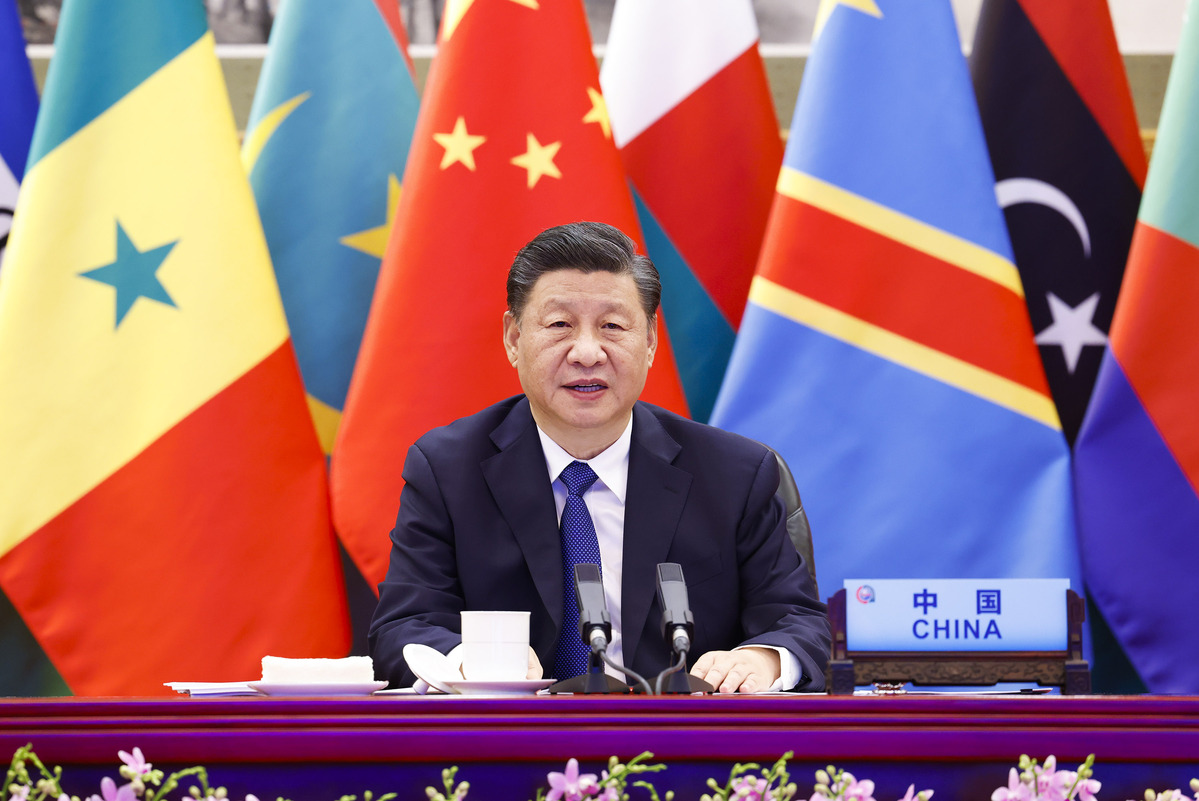 BEIJING - Chinese President Xi Jinping's keynote speech at the opening ceremony of the 8th Ministerial Conference of the Forum on China-Africa Cooperation (FOCAC) has charted the course for the building of a China-Africa community with a shared future in the new era, African officials and experts have said.
They also expressed belief that China-Africa relations will undoubtedly reach a new level of cooperation to the benefit of both peoples.
"It is an important speech which designed the vision of China in relation with Africa in key sectors, such as human resource development, trade, transformation, also on technology, COVID-19, climate change," said Malian Foreign Minister Abdoulaye Diop, hoping that China and Africa will develop together for the prosperity of the world.
"We're happy about the content of the speech of President Xi. He has demonstrated once again that China is a reliable friend of Africa," said Mamadou Tangara, Gambian minister of foreign affairs and international cooperation.
Ukur Yatani, cabinet secretary for the National Treasury of Kenya, said "my country Kenya is a big beneficiary of support from China, in terms of support of infrastructure development. We're also very keen to strengthen the bond of ties, the bond of trade and investment."
"We're quite excited," Yatani said. "FOCAC brings us together" in areas where both China and Africa "can work strongly together."
Amadou Diop, journalist at the Senegal national daily Le Soleil and expert on Chinese issues, was impressed by Xi's speech, especially the proposal of building a China-Africa community with a shared future in the new era.
"It is a posture which once again proves China's attachment to the development of Africa, to the well-being of the peoples of Africa," he said, noting the partnership between China and Africa has focused on the sharing of prosperity.
"These are all strong and laudable initiatives which come to support Africa, especially in a very difficult pandemic context and which also contribute to further deepen Sino-African relations. And this is what Africa needs," he added.
Dr Khaled al-Shafaay, economic professor with Cairo University, said, "I am deeply impressed by President Xi's remarks. Africa has vast agricultural lands but is not efficiently used, therefore, sending 500 agricultural experts to Africa is real support for the Agricultural development in the continent."
"The cooperation model will be more helpful to Africa as it moves from the idea of funding aid to cooperation and technical, talent exchange," al-Shafaay said, adding that the relationship is based on mutual benefit.