On skates or skis, senior athlete persists
Share - WeChat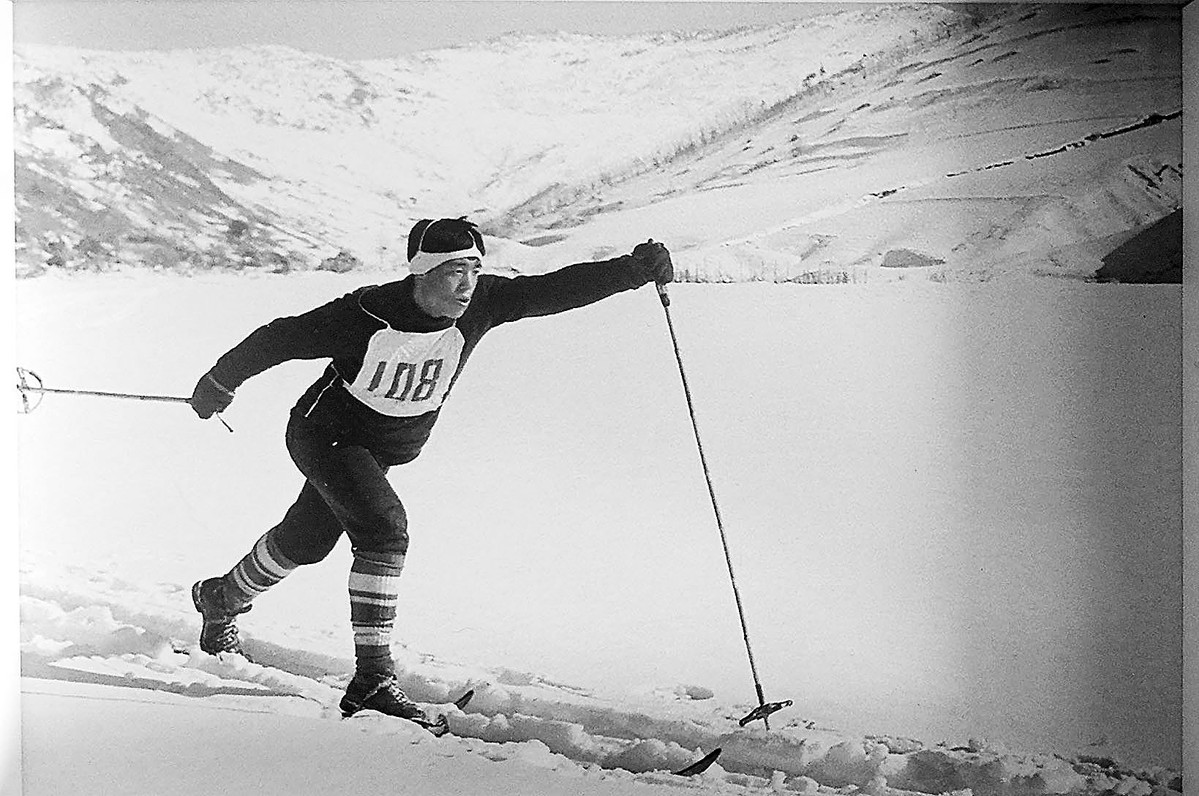 In 1956, he took part in a provincial skiing competition in Jilin city and won first prize in the 10-km cross-country ski competition.
He was so good that he was chosen to join the city's ski team.
"Conditions were really tough at the time," Han said. "In the winter, we practiced on snow, but in the summer, we could only practice on straw that the coach scattered along the slope."
"Unlike on snow, I found it hard to stop on the straw and always got badly bruised," he said.
However, Han didn't stop trying, and within a year, he'd made rapid progress.
In 1957, he won his first national skiing championship at the first National Ski Games.
After winning his second championship at the National Ski Games the following year, he began to think about taking part in the Winter Olympics.
"Back then, we didn't know how skilled foreign athletes were until some came to Jilin from the Soviet Union on an exchange in 1959," he said. "They were well-equipped and skilled, but I was confident I'd do well if I could participate in international competitions."
He didn't get that chance, retiring from the ski team in 1963.
After marrying later that year, Han became a bulldozer driver to support his family.
"I got busy with work and had little time to ski, but I never forgot," he said. "China's Winter Olympics debut in 1980 at Lake Placid in the United States revived my interest."
When Jilin launched a training program for winter sports athletes in 1981, Han was invited by the city's sports bureau to become a ski coach.
But due to changes to the program, he was assigned as a bureau driver, instead.
"I spent a lot of spare time skiing, which helped me keep healthy and in a good state of mind," he said.
After retirement in 1999, Han had more time for his beloved sport.
Each winter, he practices at the city's ski resorts and the rest of the year, he glides around the park's tarmac ramps on his rollerblades.
"Over the last few decades, I've witnessed the great changes to winter sports in China," he said. "There are more well-equipped ski resorts, and winter sports have become popular among sports enthusiasts."
As the Beijing 2022 Winter Olympic Games approach, Han offered his blessings and sent good wishes to the athletes.
"I hope to see more young Chinese athletes win honors for our country," he said.
"I also hope more people will participate in winter sports, which will help them stay healthy."