Growing tourism
Share - WeChat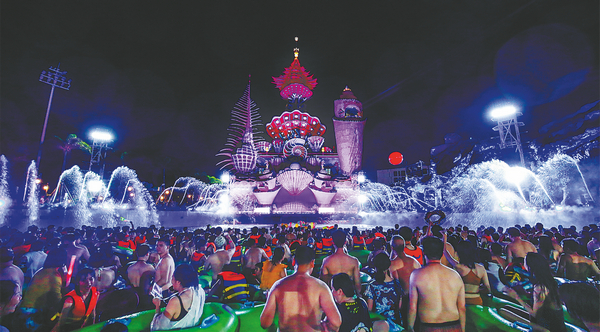 China's theme park industry continues to expand amid the COVID-19 pandemic, according to a report.
Codeveloped by the global infrastructure consulting firm AECOM and the Los Angeles-based Themed Entertainment Association, the report says in the Asia-Pacific region, the top 20 theme parks saw visitor numbers drop a total of 58 percent in 2020. The impact on China has been different than in other parts of Asia.
The country was the first to implement restrictions and closures. Nonetheless, new parks and attractions continued to open even through the pandemic, though with some delays, says Beth Chang, executive director of Economics at AECOM's Asia-Pacific operations.
China added nearly 20 theme parks in the interim, including the Universal Beijing Resort that opened in September. Companies such as Overseas Chinese Town and Fantawild opened new parks, while Chimelong Paradise expanded. Ocean Park Hong Kong opened a new year-round water park called Water World.