Untold story of Hong Kong Disneyland's magical bloom
Share - WeChat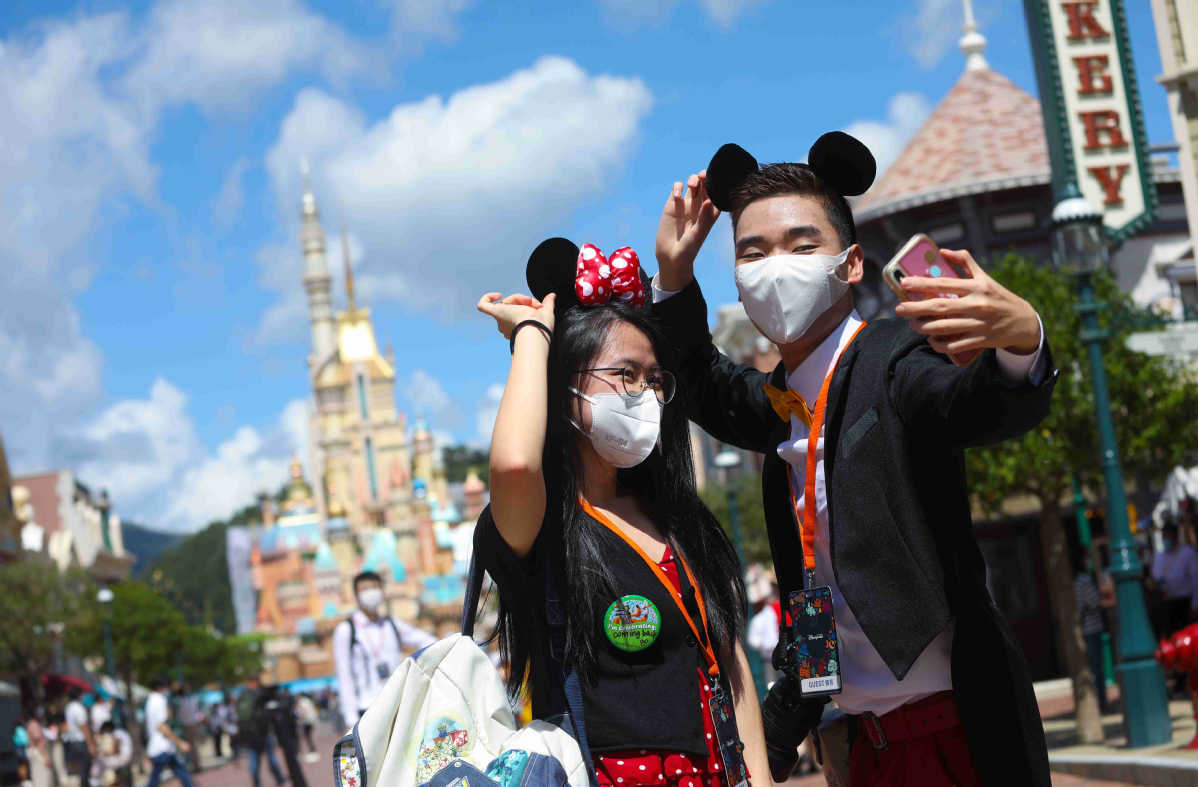 For millions of visitors who have enjoyed unforgettable, culturally distinctive experiences at the Hong Kong Disneyland, few would notice there is something quite special about what lies beneath the magic kingdom.
The theme park located on reclaimed land in Penny's Bay, Lantau Island, looked much like the first Disneyland in California, US when it opened in 2005. But Chan Wai-Hung, vice president of China State Construction Engineering (Hong Kong) Limited, has a different angle of appreciating the landmark: a story of of Hong Kong's bond with the motherland.
The company was a major contractor of the park in the phase one and two construction, building the basic infrastructure as well as Tomorrowland and Adventureland. Chan was invited to share anecdotes of the park as part of "The Spirit of the Times Shines upon Hong Kong" activity series.
He recalled that designers of the park wanted visitors to be immersed in a land of dreams secluded from the real world outside and they decided to use landscape berm, a mound of soil often overlooked because it was specifically designed to blend into a landscape.
The berms were designed to be built with garden soil that could meet strict standards based on the characteristics of local resources in the United States, which are very different from the soil in Hong Kong.
Given a tight schedule, the project department searched for qualified earth in Hong Kong and nearby Guangdong but failed to collect something that could meet the design requirements, and anxiety mounted, before a suggestion was floated.
"Why don't we give a try at soil in the motherland's northeast region?"
The subsequent search finally led them to Qingyuan Manchu Autonomous County of Fushun City in northeast China's Liaoning Province, more than 2,400 km away from Hong Kong.
The earth was transported to Liaoning's port city of Dalian via a relay of beasts of burden, vehicles, and trains, and then southbound to Hong Kong by sea along the coast line. The long haul cargo was later mixed with local yellow sand to build the berms.
"Now the greening project in the Disney park looks so good. The trees are growing very luxuriantly," Chan said. "The lushness testifies that the soil and things offered by the motherland are more than good enough."