Untold story of Hong Kong Disneyland's magical bloom
Share - WeChat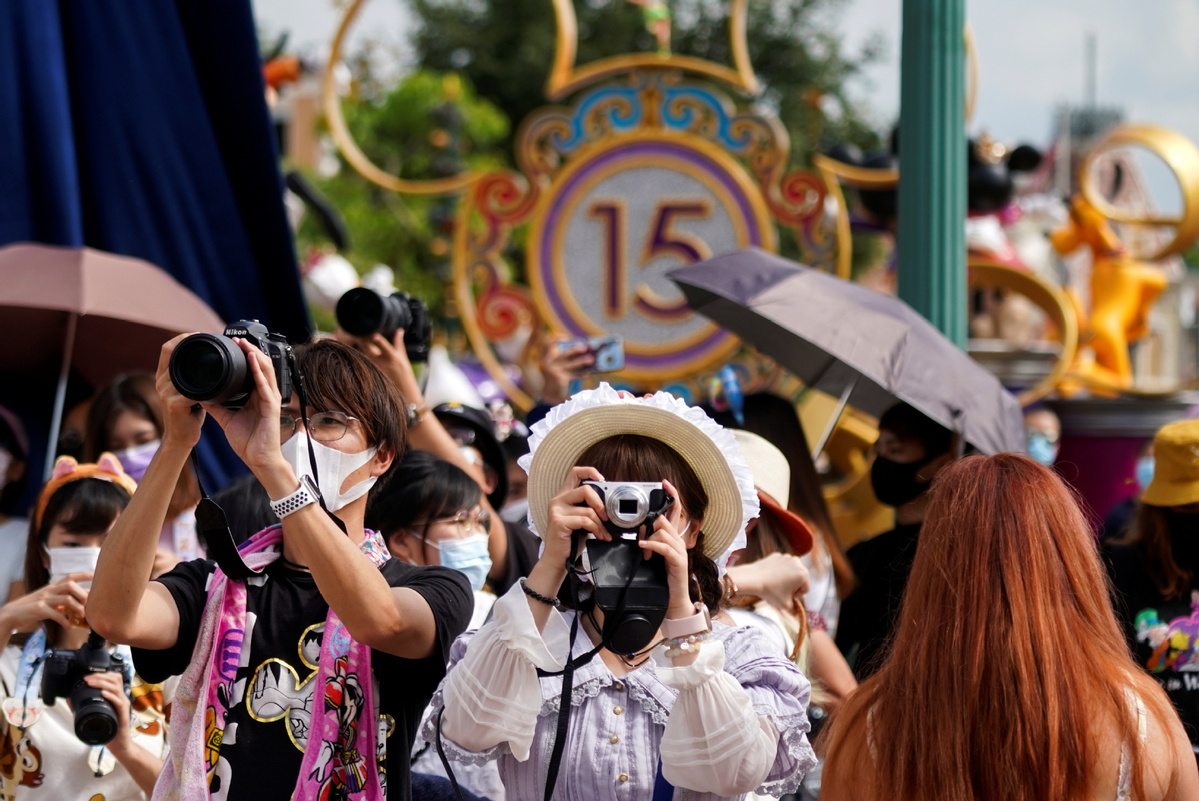 Seeking new magic
The park was initiated as an important livelihood project after Hong Kong's return to the motherland in 1997, and has witnessed the ups and downs of Hong Kong economy and growing exchanges between mainland and Hong Kong.
Hong Kong, then hit by the Asian financial crisis and an economic recession in 1998, pinned hope on the growth in tourism and related industries to kick-start its economic recovery. In 1999, the Hong Kong Special Administrative Region government announced a joint venture with The Walt Disney Company to create Disney's first theme park in China.
It took only four years for the initial phase of the park project to be completed in 2004 after the reclamation in June 2000, going through one of the shortest construction periods of any Disneyland-style theme park, Chan said.
Since its opening in 2005, the theme park has received more than 85 million visitors from home and abroad, contributed about 113.7 billion Hong Kong dollars (about $14.62 billion) to Hong Kong's gross domestic product, and created about 271,300 jobs.
Pandemic-related travel restrictions led to a 93.6-percent nosedive in Hong Kong's visitor arrivals last year, and Disneyland took the brunt of the decline, as the share of mainland tourists went down to 8 percent from 33 percent in 2019.
Despite the challenges, the park is optimistic about its long-term potential, as it looks past the impact of COVID-19 towards a recovering tourism industry spurred by the growing middle class in the Chinese mainland and Southeast Asia, as well as the influence of the Greater Bay Area initiatives on cross-boundary travel.
"Hong Kong Disneyland will focus on the Guangdong-Hong Kong-Macao Greater Bay Area (GBA) to attract more visitors," Anita Lai Pui-shan, vice-president of communications and public affairs at Hong Kong Disneyland, said during a recent media tour.
"We hope the development of the GBA will bring more guests to our new area under construction," Lai said, adding that the theme park looks forward to the return of mainland visitors after the relaxation of travel restrictions.