TCM treatment recognized by BRI countries
Share - WeChat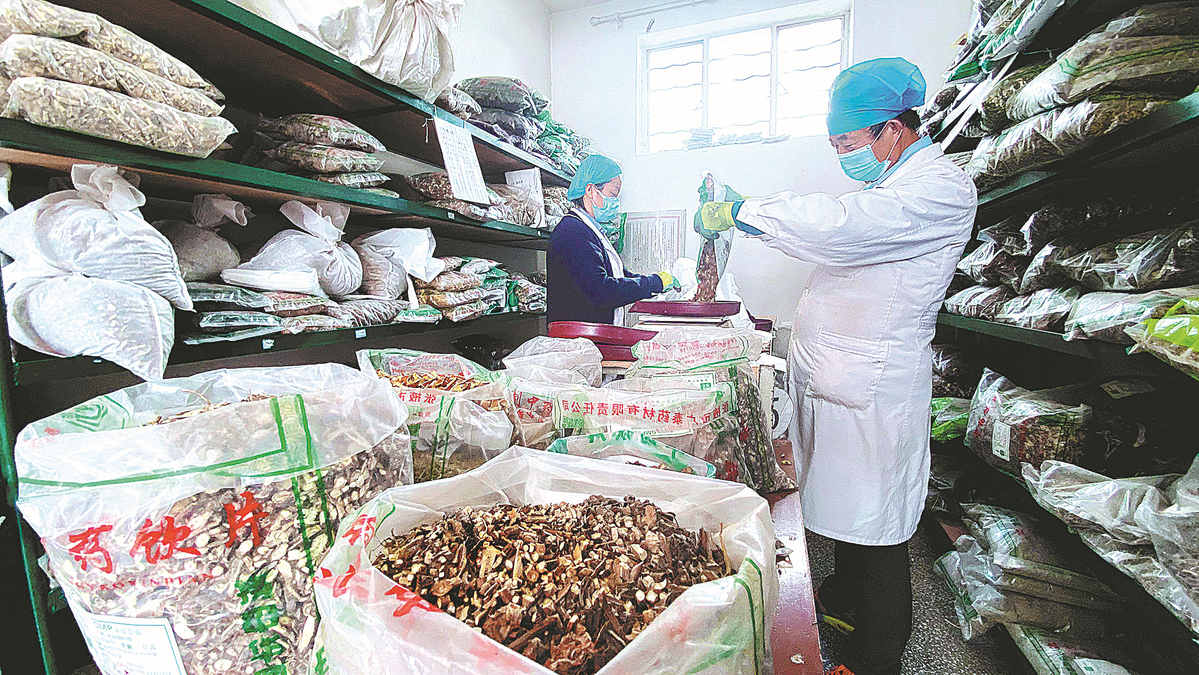 A traditional Chinese medicine therapy developed in Gansu province to treat COVID-19 patients is being recognized by a growing number of Belt and Road Initiative partners, authorities said.
The latest batch of 4,000 doses of the Gansu therapy destined for overseas was donated by the provincial government to Belarus on Nov 9. Gansu donated 15,500 doses to Belarus last year.
Jin Qiang, an official at the Gansu Health Commission, said the new shipment was sent at the request of the Belarus government as the therapy had great results in treating patients.
The initial version of the traditional Chinese medicine treatment was created by local TCM experts during the height of the COVID-19 epidemic that hit Hubei province early last year. With the emergence of the highly contagious Delta variant, the dominant strain now circulating globally, experts recently upgraded the therapy to increase its efficacy in helping reduce deaths in severe cases, said Wang Hongli, deputy director of the pharmaceutical department at Gansu Provincial Hospital of TCM.
She said the therapy comes in four different prescriptions: one designed to boost the immune systems of susceptible people; one aimed at treating mild to severe cases; one for severe infections; and another one to aid patients' recovery.
In addition to Belarus, Gansu province donated 700,000 yuan ($109,600) worth of the therapy to Madagascar in September and 9,000 boxes of the TCM to Thailand in August.
Zhang Zhiming, president of the Affiliated Hospital of Gansu University of Chinese Medicine, said in an interview with Lanzhou Daily that health officials in Thailand are working on official approval of the therapy.
"Its approval will play a significant role in promoting TCM to the global market," he said.
Gansu is a major production base for TCM in China, as about 76 percent of major TCM herbs are cultivated in the province.
Jin, from the provincial health commission, said that since the BRI was proposed in 2013, Gansu has signed cooperation contracts with 12 countries involved in the initiative, including Belarus, Moldova, Kyrgyzstan and Hungary.
Gansu has also set up TCM education, research and treatment facilities overseas, Xin said.
The facilities provide venues for TCM experts to travel overseas to conduct teaching and provide opportunities for people in other countries to learn about the treatment, according to Liu Borong, head of the Gansu administration of TCM.