Migrants 'political tools' in EU border crisis
Share - WeChat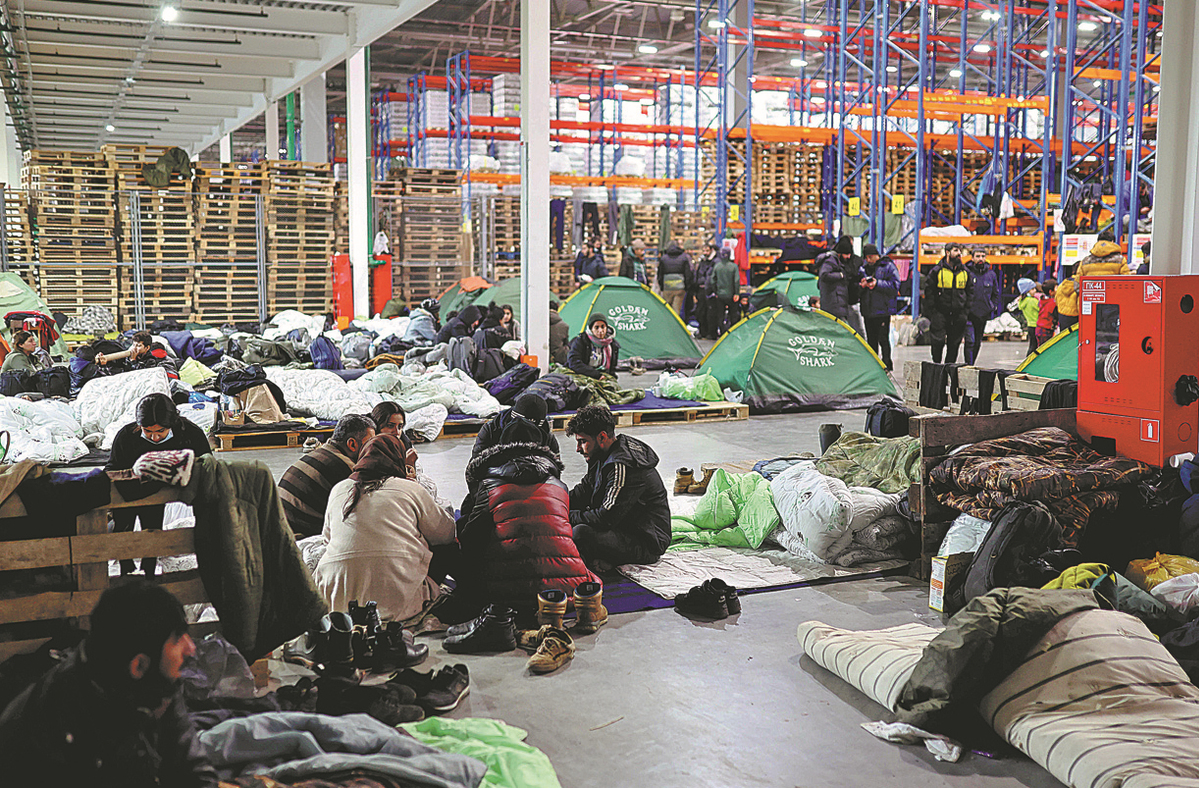 Tensions at Poland's border with Belarus have escalated in recent weeks as thousands of migrants have tried to reach the European Union.
Violence erupted on Nov 16 as the Polish military and police pushed people back with water cannons and tear gas, leaving thousands of migrants stranded.
The West and the EU have accused Belarusian President Alexander Lukashenko of manufacturing the crisis and using migrants as pawns by pushing them to the EU's eastern border as retaliation for sanctions imposed on Belarus for its crackdown on political opponents and to destabilize the bloc.
On Friday, in an interview with the BBC, Lukashenko said it is "absolutely possible" his forces helped migrants cross into the EU, but he denied inviting them into his country.
Manuel Muniz, provost of IE University in Madrid and dean of the IE School of Global and Public Affairs, said the border crisis is "yet another case of the use of people as a geopolitical weapon".
Muniz said it is clear the Belarusian government is "encouraging and aiding migrants in what for all intents and purposes is an illegal border crossing into Polish and EU territory".
"Let me be explicit about what this means: There is an attempt to erode another country's sovereignty through the use of desperate people seeking a better future," Muniz said. "Any country in the world that believes in the rule of law and in respecting others' sovereignty should be concerned about these developments."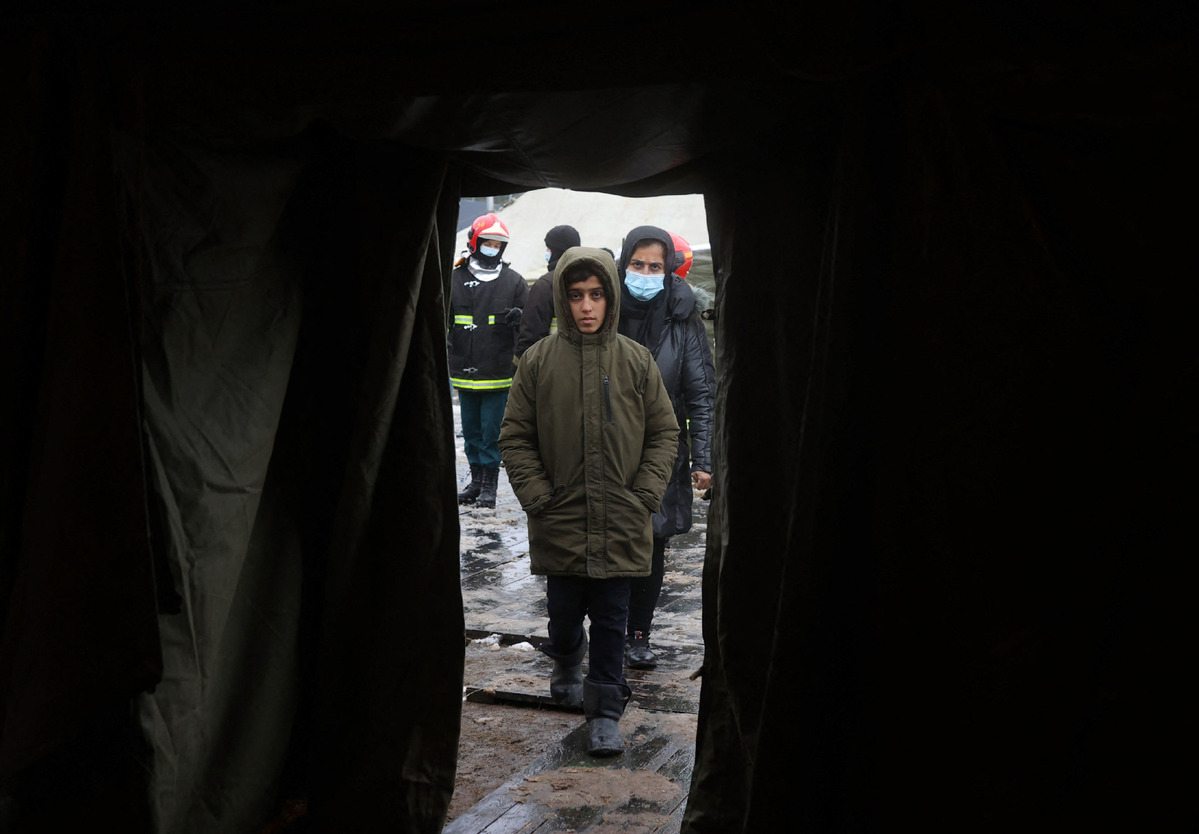 Alex de Ruyter, a professor and political economist at Birmingham City University in the UK, said: "Clearly, no one in the EU wants a migrant crisis on its eastern border. However, the tactics used by the Polish government to push back migrants have been criticized as harsh."
He said policies such as refusing to process asylum applications from migrants violate the Geneva Conventions, but he added that the EU is "not likely to break solidarity on this particular issue".
Lithuania, Latvia and Poland have fortified their borders by increasing the presence of guards and announcing plans to build a wall, Al-Jazeera reported.
Muniz said there is a possibility that the crisis could spill over to other EU countries.
"If we accept the use of illegal migrants as a political tool to pressure neighbors, then anything is conceivable. We had a similar incident in the Spain-Morocco border some months ago. It is a traumatic experience for any country to be subjected to these kinds of pressures," Muniz said. "And it is a particularly reproachable way of expressing disagreement with a neighbor's policy."
He stressed that it is vulnerable migrants, some traveling with families, who are bearing the brunt of the crisis.
On Thursday, it was reported a flight took off from Minsk to repatriate migrants to Iraq.
Meanwhile, the EU is considering more sanctions against Belarus in response to the migrant crisis.
European Commission President Ursula von der Leyen said the bloc would explore "how to sanction, including through blacklisting third-country airlines that are active in human trafficking", The Guardian reported.
Muniz said the EU has responded to the border crisis by showing great solidarity with Poland and indicating that this is a common threat to all EU member states.
"It has indicated that sanctions could be imposed on Belarus for its actions, and has sought to limit the air connectivity between Iraq and Belarus, given that most migrants have proved to come from Iraq," he said, adding that this is the "right response".
"Given the freedom of movement principles within the EU, any threat to the border of a member state is a threat to all."
Russia is a close ally of Belarus, but some academics believe it is unlikely Moscow will get involved in the border crisis.
De Ruyter said: "Despite Lukashenko's bombastic comments about Russia potentially becoming involved in the dispute, it is inconceivable that Putin would seriously risk becoming embroiled in any kind of direct conflict with Europe, and recent remarks from the Russian leader, where he tried to refute that Russia had anything to do with Lukashenko's provocations, would seem to indicate this."
"Unless Russia takes action, then Belarus' threats to disrupt gas supplies to Europe, for example, carry little weight. Rather, I expect the EU to ramp up the pressure with sanctions on Belarus, by also targeting airlines that carry passengers into the country. This will only further serve to increase the isolation of the Lukashenko regime."