Belarus 'changes tactics' on border crisis
Share - WeChat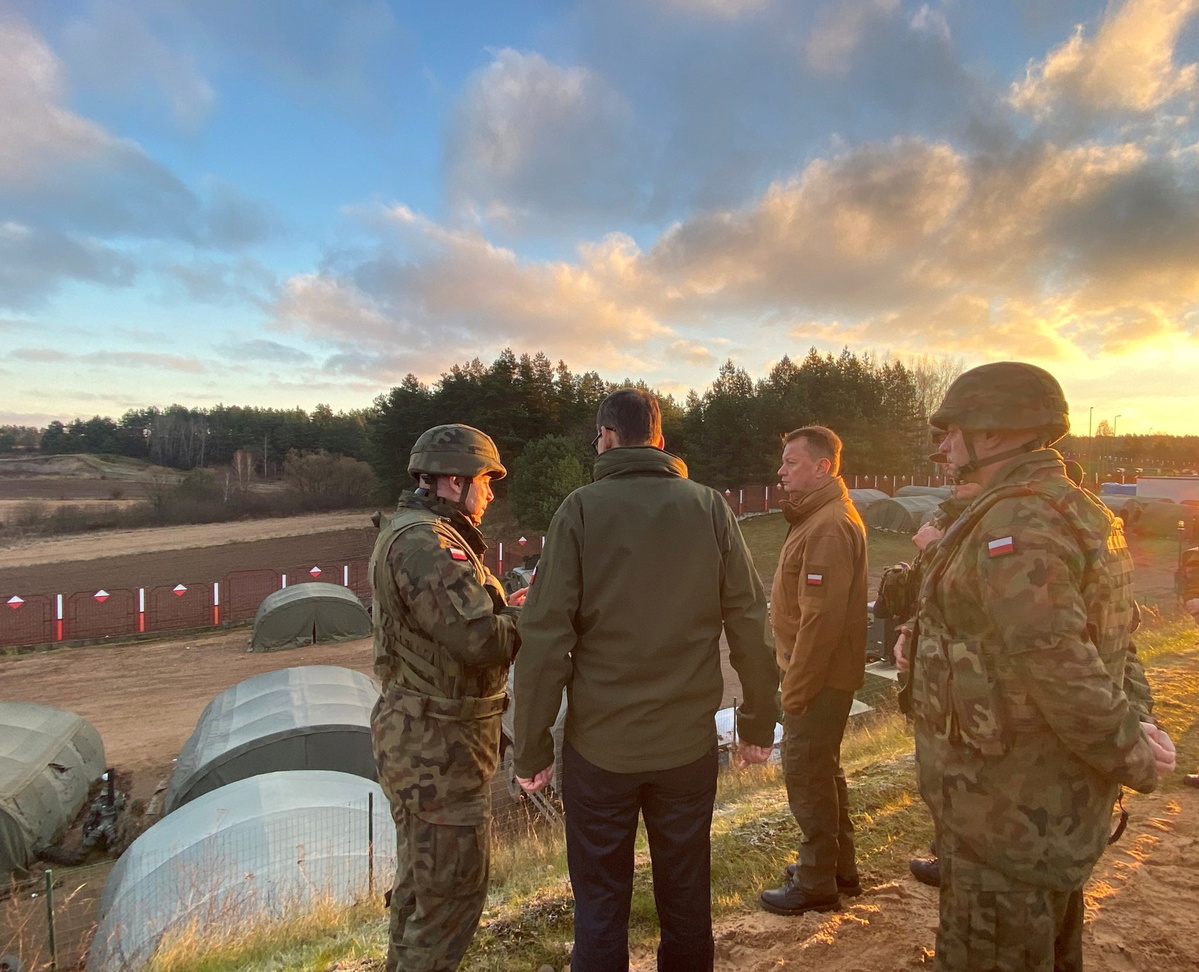 Poland's defense minister Mariusz Blaszczak has accused Belarus of changing tactics in the refugee crisis at the two countries' border and says it is now directing smaller groups to try and cross into the European Union at numerous points along its eastern frontier.
Belarus President Alexander Lukashenko, a close ally of Russian President Vladimir Putin, has been accused of manufacturing the crisis involving thousands of refugees, mainly from the Middle East, that degenerated into violence last week.
Amid reports of groups as small as 12 trying to get across, Blaszczak told Polish radio station RMF FM "Now a bit of a new method has been taken on by the migrants and Belarusian services".
"Smaller groups of people are trying to cross the border in many places … there is no question that these attacks are directed by Belarusian services … We have to prepare for the fact that this problem will continue for months."
In an interview with the BBC last week, Lukashenko said it was "absolutely possible" that his country's security forces had helped migrants cross into Poland, but he rejected the idea that they had been invited, something he has been accused of by the EU, United States and NATO.
"Maybe someone helped them. I won't even look into this," he said.
"I told (the EU) I'm not going to detain migrants on the border, hold them at the border, and if they keep coming from now on, I still won't stop them, because they're not coming to my country, they're going to yours.
"But I didn't invite them here. And to be honest, I don't want them to go through Belarus."
On Saturday, after discussions with United Nations migration chief Antonio Vitorino, European Commission President Ursula von der Leyen tweeted: "Our teams are in close contact. (The Commission) will continue to provide support to (UN agencies) with two objectives: deliver humanitarian aid and facilitate repatriations."
Although Belarus's actions have been heavily criticized, Poland's handling of the situation has also not escaped censure.
The Council of Europe's human rights commissioner Dunja Mijatovic said the humanitarian situation was "alarming" and demanded that Poland stop its tactic of returning migrants to Belarus.
"I have personally listened to the appalling accounts of extreme suffering from desperate people ... who spent weeks or even months in squalid and extreme conditions in the cold and wet woods due to these pushbacks," she said. "All pushbacks must end immediately."
Lithuania, another EU member state that shares a border with Belarus, has also been subjected to attempted border crossings, although in smaller numbers than Poland.
The Reuters news agency reported that on Saturday, 12 migrants from Iraq told Lithuanian news agency DELFI that they had been forcibly brought to the frontier in military trucks by Belarus officials.