Rules to cut groundwater exploitation
Share - WeChat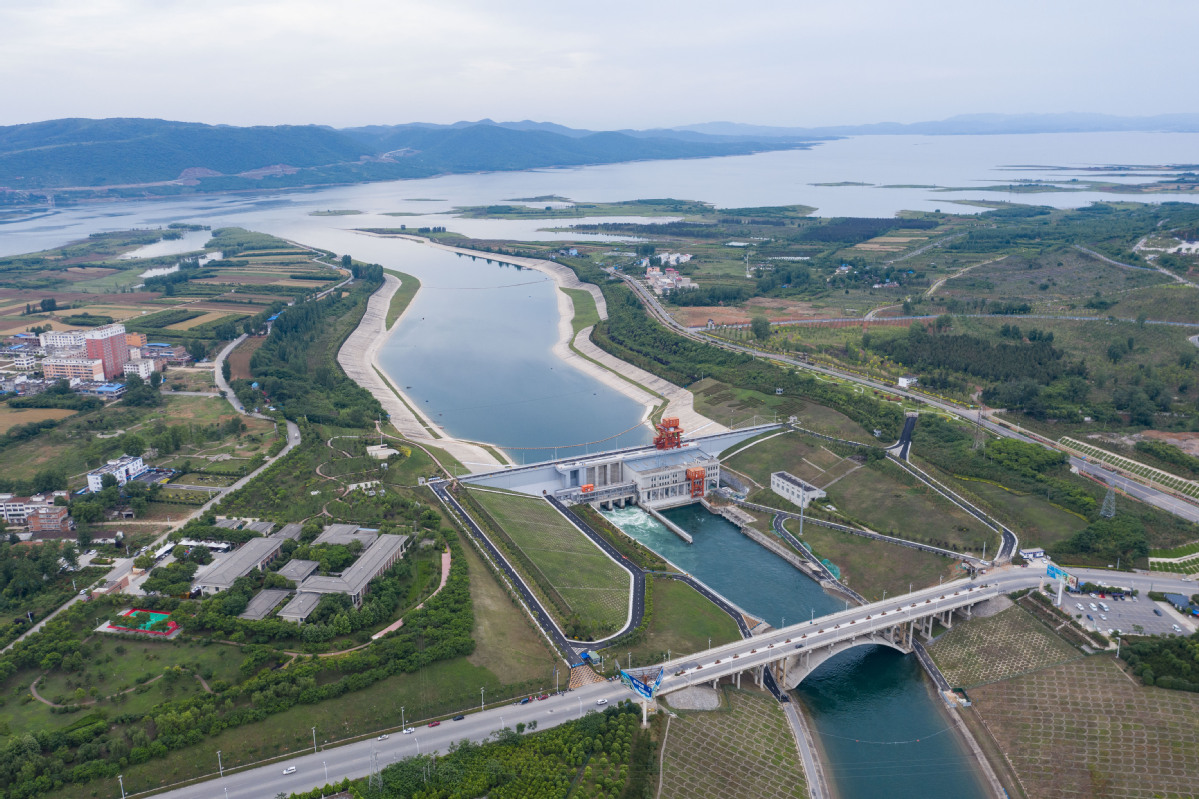 Violators causing serious consequences may be hit with fines of up to 5m yuan
China will strive to address excessive exploitation and pollution of groundwater with a regulation that includes a maximum fine of 5 million yuan ($783,000), officials said.
They spoke at a news conference organized by the State Council Information Office on Monday, following the publication of a recent regulation on groundwater management.
The new regulation sets out specific rules for groundwater in the areas of survey and planning, conservation and protection, overexploitation treatment, pollution control, and supervision and management.
The first of its kind in China, the regulation will take effect on Dec 1, said Wei Shanzhong, vice-minister of water resources.
China has made marked progress in the management of groundwater, he said. After peaking at 113 billion cubic meters in 2012, annual national groundwater exploitation across the country dropped to 89.2 billion cubic meters last year.
According to the ministry, by the end of December last year, the shallow groundwater in the Beijing-Tianjin-Hebei region-one of the major regions with excessive exploitation-had risen an average of 23 centimeters.
Wei said, however, that China is still confronted with challenges in addressing excessive exploitation and pollution.
On average, 15.8 billion cubic meters of water are overexploited in China each year, and the problem can be found in most regions, he said.
There are 10,242 monitoring stations that focus on shallow groundwater across the country. Of them, 43.6 percent have water of Grade V, the worst quality in a five-tier water quality system, he said, quoting the Bulletin on China's Ecological and Environmental Situations in 2020.
Wei said he expected to see the new regulation "play an important role in resolving the problems".
The regulation says groundwater exploitation will be capped in each provincial-level region, and pilot programs will be launched to tax groundwater consumption.
Huang Yi, an official with the Ministry of Justice, said that considering groundwater is prone to pollution and difficult to restore, the regulation has introduced high penalties for violations. It also includes intensified measures to hold officials accountable if they fail to fulfill their supervisory responsibilities.
The highest penalty included in the regulation relates to storing sludge from sewage disposal in rock fractures, karst caves or abandoned mining pits.
The minimum fine for such violations is 200,000 yuan, it says. If serious consequences are caused, the fine will be 2 million to 5 million yuan.
Groundwater consumers who fail to install metering equipment in their water exploitation facilities will be fined up to 500,000 yuan. Under grave circumstances, their groundwater exploitation license will be revoked.