Tailoring an icon
Share - WeChat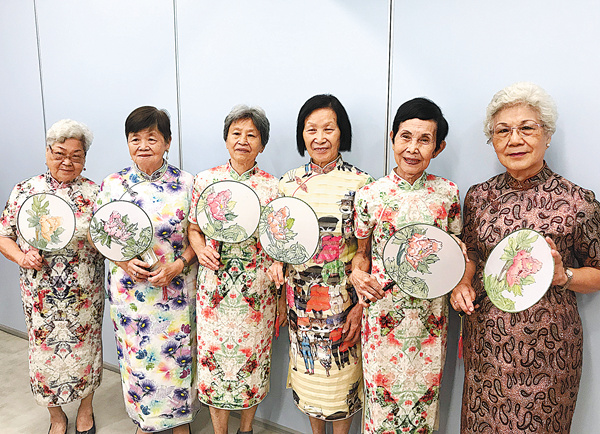 The cheongsam has traveled, from ethnic Manchu origins to a blending of Chinese and Western sewing skills, Yao Lan and Hong Xuehua report in Hong Kong.
Specks of dust float in the air and fabric clippings are scattered at a tailor's shop as a smiling elderly man, with a tape measure around his neck, opens an old-Shanghai picture album featuring then-fashionable women in qipao, or cheongsam.
Leung Long-kong, 89, is not well-known in the mainland, but people around the world have marveled at his work, thanks to director Wong Kar-wai's award-winning film In the Mood for Love. The film featured 23 colorful qipao made by Leung when the traditional dress was still popular in the streets of Hong Kong.
The Chinese fashion icon, qipao, was born a century ago in Shanghai. However, the dress made its way through history from the hands of old craftsmen and is deep-rooted in Chinese culture.
Qipao, featuring a high collar and delicate cloth buttons on the front, originated during the Qing Dynasty (1644-1911). In Hong Kong, it is known as cheongsam, meaning "long gown" in Cantonese.
Most Popular