Top defense researcher pledges deeper innovation
Share - WeChat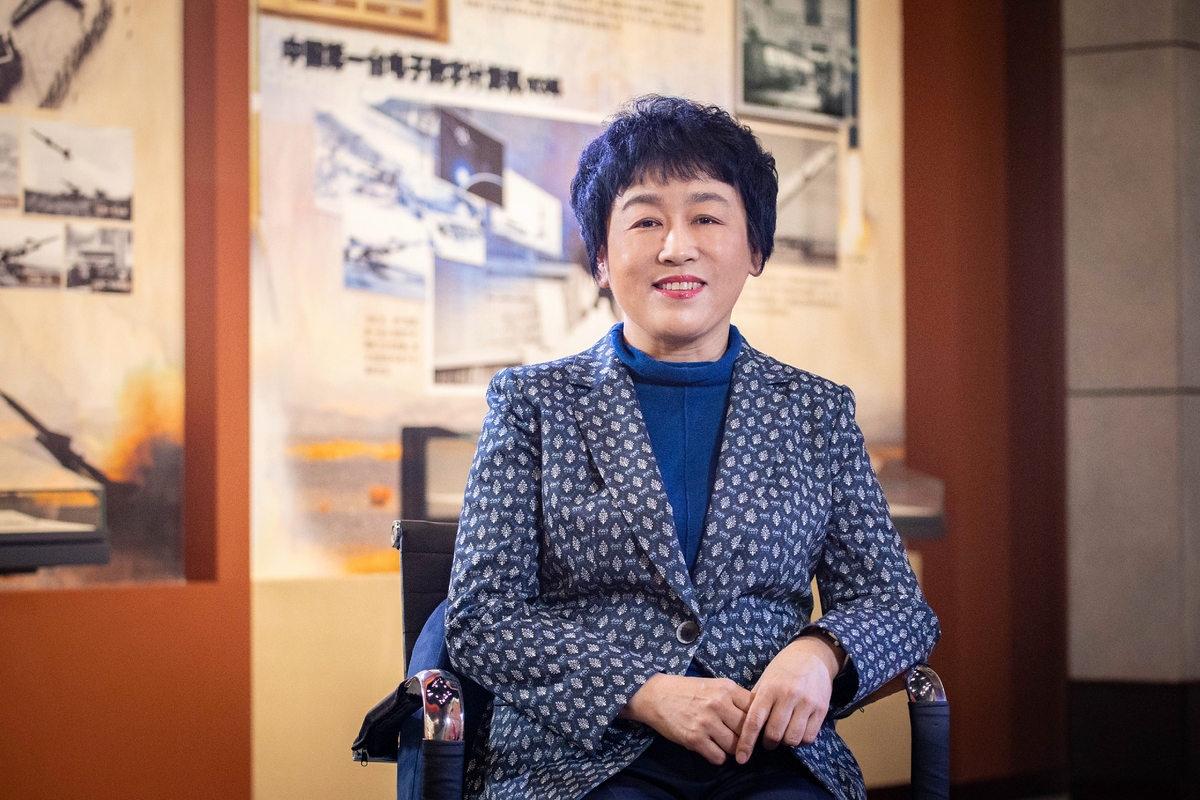 Ma Jie, a key figure in one of China's defense technology academies and a national lawmaker, has pledged to strengthen her academy's innovative capabilities in science and technology to develop more and better hardware for the Chinese military.
"The core technologies in weapons and other military equipment are always among the most valued and protected assets in any country. They can never be purchased or swapped," said Ma, 58, Party chief of the China Aerospace Science and Industry Corp Second Academy. "We must make all-out efforts to foster our own research, development and innovation capabilities to make sure we can build world-class weapons and equipment to safeguard national security."
Her academy, the leading supplier of air and missile defense systems to China's armed forces, keeps focused on the cutting edge of science and technology, continuing to pursue an innovation-driven development strategy.
The capabilities and quality of the academy's products have been recognized and trusted by users and have been proved through many longtime deployments as well as demanding operations, she said.
Ma said she has borne witness to the academy's growth over the past three decades, having worked there since 1987.
Born in 1963 in Changchun, capital of northeastern China's Jilin province, Ma was deemed a diligent student in primary and middle school.
After her graduation from a local middle school in 1981, she chose to study mechanical engineering at Beijing University of Aeronautics and Astronautics, now called Beihang University. She remained studious and joined the Communist Party of China in her last year at the university.
In 1985, she received a bachelor's degree and was assigned to the Beijing Aviation Precision Machinery Institute. Two years later, she was transferred to the Second Academy's 283rd Factory, one of its major production facilities, to become an assembly line technician.
In the early 1990s, Ma was tasked with leading a team to manage the quality of the factory's products and establish a new set of quality inspection procedures. In 1995, she was named deputy head of the factory at the age of 32 due to her outstanding performance. A lot of achievements were made in that post, leading to her promotion to factory head in 2000.
After leading the factory for about 10 years, Ma was named director of the academy's quality inspection and then its production department. She also produced remarkable work records in those roles and was soon appointed deputy Party chief of the academy. In 2015, she became its Party chief.
Because of her devotion and contributions, Ma was elected as a deputy to the 11th, 12th and 13th national people's congresses.