Policies aim to help tourist agencies
Share - WeChat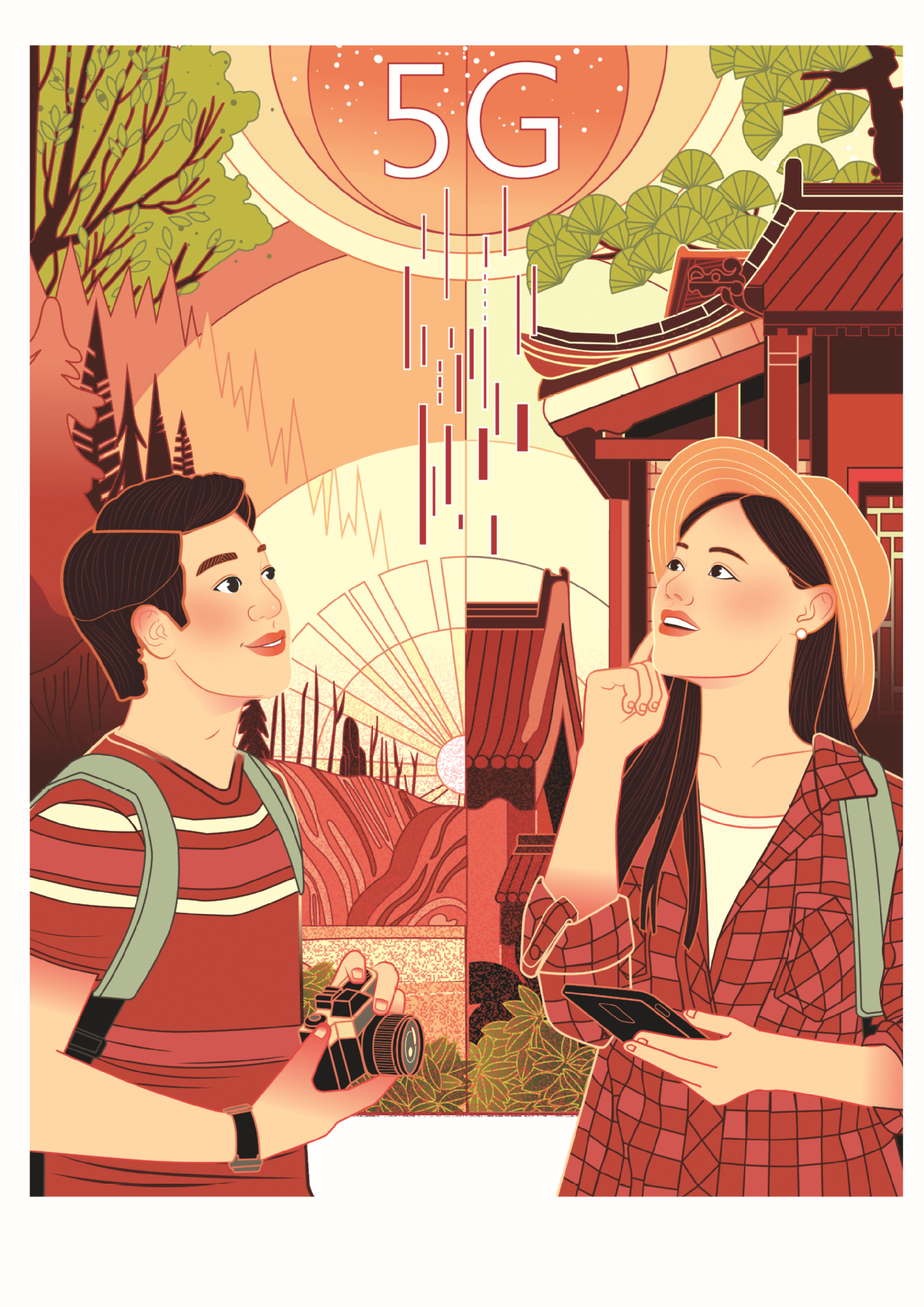 Ministry measures to prop up smaller companies during COVID-19 drag
The Ministry of Culture and Tourism recently compiled a list of 19 preferential policies issued by central ministries to help operators in the tourism sector pull through difficulties during the COVID-19 era.
Official data showed that in the first three quarters of this year, about 2.7 billion domestic trips were made, a 39 percent increase year-on-year, and total tourism consumption was 2.4 trillion yuan ($371 billion), up 63.5 percent year-on-year.
Besides reducing fees and taxes, the policies call for financial institutions to issue credit with subsidized interest and to raise funds for micro, small and medium-sized culture and tourism companies. Insurance products centered on the cancellation of travel and performances due to the pandemic are also being promoted.
The Ministry of Culture and Tourism has worked with the China Development Bank to financially support essential programs and the digitalization of the tourism sector.
In February last year, travel agencies were able to withdraw 80 percent of the mandatory money saved in banks as cash deposits for tourism service quality, funds meant to cover emergencies. Legally, agencies must deposit these funds before they open for business.
By the end of last year, about 29,000 travel agencies across the country had received over 7 billion yuan from the funds, which they must eventually repay. The ministry recently postponed repayments due on Feb 5 to Dec 31 of next year.
Travel agency owner Shao Bin, who operates two agencies in the Inner Mongolia autonomous region, received a refund of about 240,000 yuan, but said that the money was insufficient and that other preferential policies also have not been of much benefit.
"For over a year, my travel agencies have had no income due to the epidemic. Now, I don't put much time and money into marketing due to continuing uncertainty," said Shao, who specializes in customized travel.
Wu Liyun, an associate professor of the China Academy of Culture and Tourism at Beijing International Studies University, said: "These national policies aim to increase the circulation of funds and reduce operating costs for travel agencies. Still, it's a very hard time for travel agencies, almost two years after the outbreak."
She pointed out that it's difficult for micro, small and medium-sized business to obtain loans or investments because financial institutions favor larger enterprises, believing they are more likely to meet repayments.
"It's essential to establish a mechanism for companies that are more in need of help, so they can benefit from preferential policies."
Liu Simin, vice-president of tourism at the Beijing-based Chinese Society for Future Studies, said the temporary refund of deposits to travel agencies is just a cushion. The industry is facing a major reshuffle, and competition in domestic travel is heating up.
"If the latest outbreak can be controlled soon, the domestic tourism industry can recover a bit during the upcoming winter season and Spring Festival holiday, as tourists can visit the warmer southern regions or go skiing in northern China," he said.
Wu suggested that travel agencies adapt to the COVID-19 prevention and control situation and invigorate the industry through innovation.
"Outbound and inbound tours, the most profitable offerings for travel agencies, have been suspended in China due to the global pandemic," she said.
"As trans-provincial travel is restricted from time to time by sporadic outbreaks, travel agencies should work hard to create high-quality, themed tour products focused on local and neighboring regions."
She suggested that travel agencies adjust their business models to supplement incomes. For example, they can incorporate "New Retail", a term referring to the seamless integration of online and offline shopping.
"They can take advantage of their connections at home and abroad, and promote products like local specialties to potential clients."
Some companies have already begun making such moves. For instance, the Beijing-based Caissa Tosun Development Co Ltd has expanded from tourism and catering for airlines and trains to New Retail, destination marketing and tourism investment.
Wu also said the digitalization of the tourism sector is creating new business opportunities. Theme parks, for example, have been profiting from augmented and virtual reality technology.
In addition, "the digitalization of cultural heritages will not only better preserve it, but also turn it into properties the general public can interact with," she said.
Feng Rao, head of tourism research at Mafengwo, a travel service and social networking platform, agreed.
"The pandemic has boosted the digitalization of the tourism industry and the upgrading of domestic travel consumption, offering glimmers of hope for the industry."
Feng added that content counts in digitalization, and visitors prefer in-depth, personalized travel experiences.
"Short-distance, neighboring travel and road trips are popular. We provide in-depth travel tips on camping, surfing, hiking, cycling and skiing to attract young travelers."
He added that Mafengwo has also adopted the Travel Property Index, unveiled by the China Tourism Academy in March last year, to evaluate the digitalization of destinations and scenic areas, including their online reputation and promotion.