CAAC seeks feedback on Boeing jet
Share - WeChat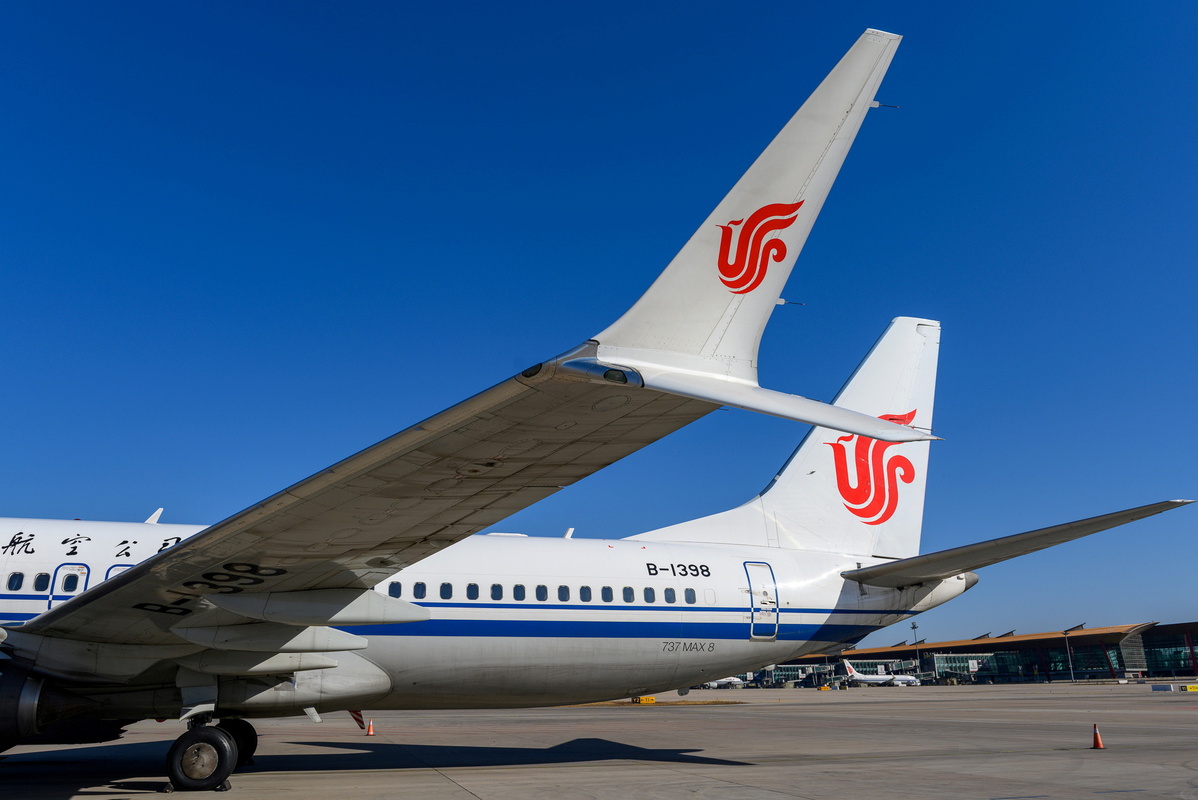 Aviation regulator says modifications to 737 Max can remove safety concerns
China's civil aviation regulator has confirmed that modifications made by Boeing to its 737 Max plane can eliminate safety concerns.
The Civil Aviation Administration of China said in a notice that it is seeking feedback from the industry in China by Nov 26 on a proposed airworthiness directive for the Boeing 737 Max.
It has been more than two years since the jet was grounded around the world following two fatal crashes that killed 346 people-an Ethiopian Airlines jet crashed six minutes into a flight from Addis Ababa in March 2019, less than five months after another Boeing 737 Max flown by Indonesia's Lion Air plunged into the Java Sea.
China, with a fleet of 97 Boeing 737 Max jets, grounded the planes on March 11, 2019, becoming the first country to do so.
The administration said three conditions must be met for the jets to be put back into service in China: updated designs must pass airworthiness inspections; pilots must receive adequate training; and the cause of the crashes must be clear and modifications made have proved effective.
Qi Qi, an industry insider, said the notice shows that the modifications have met the conditions and it is time to start applying for airworthiness certification in China.
But it will take time for domestic airlines to adapt to the jet, such as training pilots, he added.
The acquisition of airworthiness certification in the country is one of the prerequisites for the aircraft to resume operations in China.
In November last year, the United States Federal Aviation Administration cleared the 737 Max for flights, followed by other jurisdictions such as Brazil and the European Union.
Shu Ping, director of the Academy of Civil Aviation Science and Technology's Aviation Safety Institute, said the US approval was a basis for discussion about China allowing the troubled jet to carry passengers again.
"But the US FAA's approval does not mean other countries have to follow," Shu said.
The company is seeking permits to resume service in China.
In August, a Boeing 737 Max took a round trip between Shanghai Pudong International Airport and Zhoushan Putuoshan Airport in Zhejiang province on a certified test flight. It was the first time the jet had flown in China after being grounded.
With the global civil aviation market hit by the COVID-19 pandemic, the Boeing 737 Max's return may encounter a lackluster air travel market, according to industry observers.